KabulReads reborn as Bulbul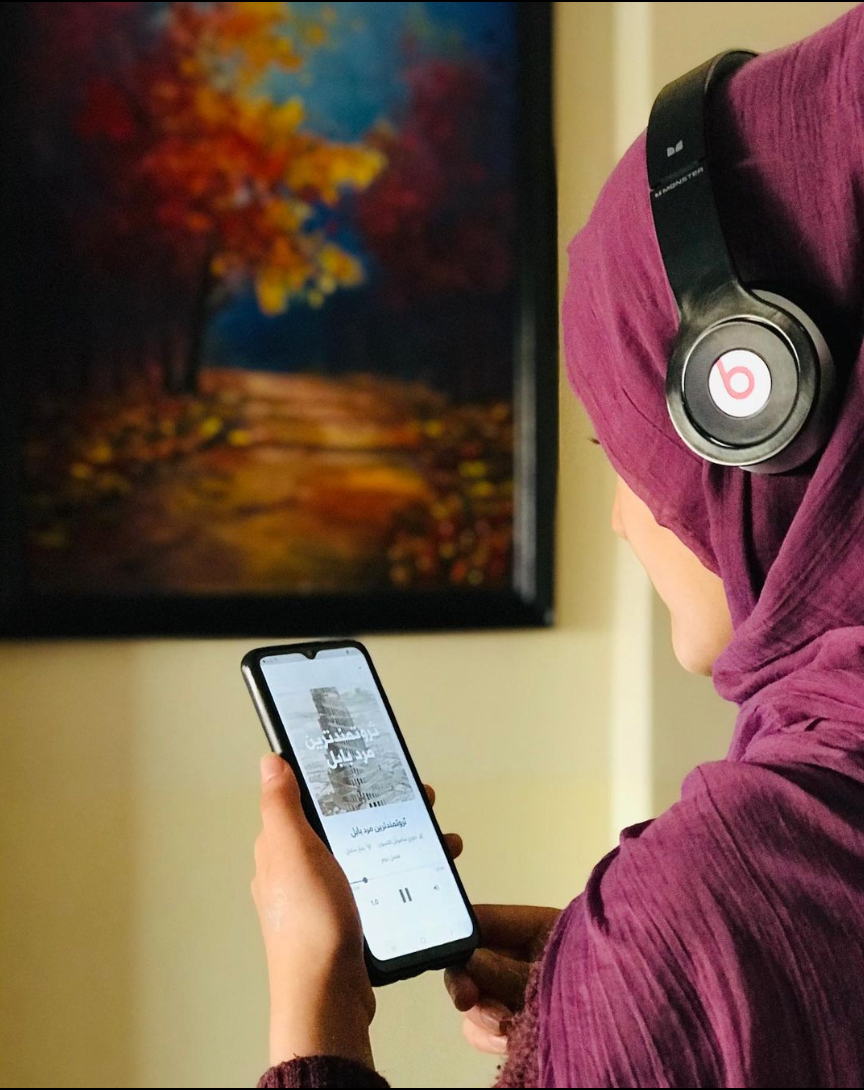 Sher Shah Rahim, the founding director of KabulReads (an online bookstore in Afghanistan), was sitting in his office for their regular morning meeting when the call came. He was told to vacate the premises immediately and go home. It was August 15th, 2021 – the Taliban had officially taken power in Afghanistan.
As the next few weeks unfolded, the world witnessed a state of desperation and despair as an entire country plunged into chaos and mayhem. Thousands flooded airports to find a way out; few escaped, and many were separated from their families.
The Taliban, settling into their new role, armed with guns, started their governance by waging war on education and the country's cultural heritage (art, literature, poetry, music, film). Universities and schools shut down for millions of girls as a ban on their secondary education was imposed. Girls were ordered to sit at home, as the role of women in society began being methodically and deliberately erased.
KabulReads, whose thriving customer base mainly consisted of women, was one of many booksellers forced to shut its doors. With the closing down of his two companies and around 3000 books that were a part of the KabulReads inventory, Sher Shah had to leave behind his family, friends and colleagues along with a life he had worked very hard for.
The family was given just an hour to pack their belongings and leave for the airport, a terrifying bus ride that took them over seven hours because of the number of people trying to flee the country. He still calls himself "lucky". Evacuated along with 600 others on a US military plane, with his wife and two young children accompanying him, the family flew from Kabul to Qatar and then directly to the U.S.
The US refugee camps were better than the ones in Germany, where refugees were made to live in tents despite the freezing temperatures and were sometimes given just one meal a day. "The camp in the US wasn't prepared for us either initially. We would stand in line starting at 4 am for the kitchen that opened at 8 am to receive a bowl of boiled carrots and other boiled vegetables. They didn't know how to cook. We stood in line for up to four hours for a single meal. Most of our 24 hours were spent in line waiting for food." The single backpack that the Rahims left their home with didn't reach the US. They lived in the same clothes they had left Kabul in for weeks.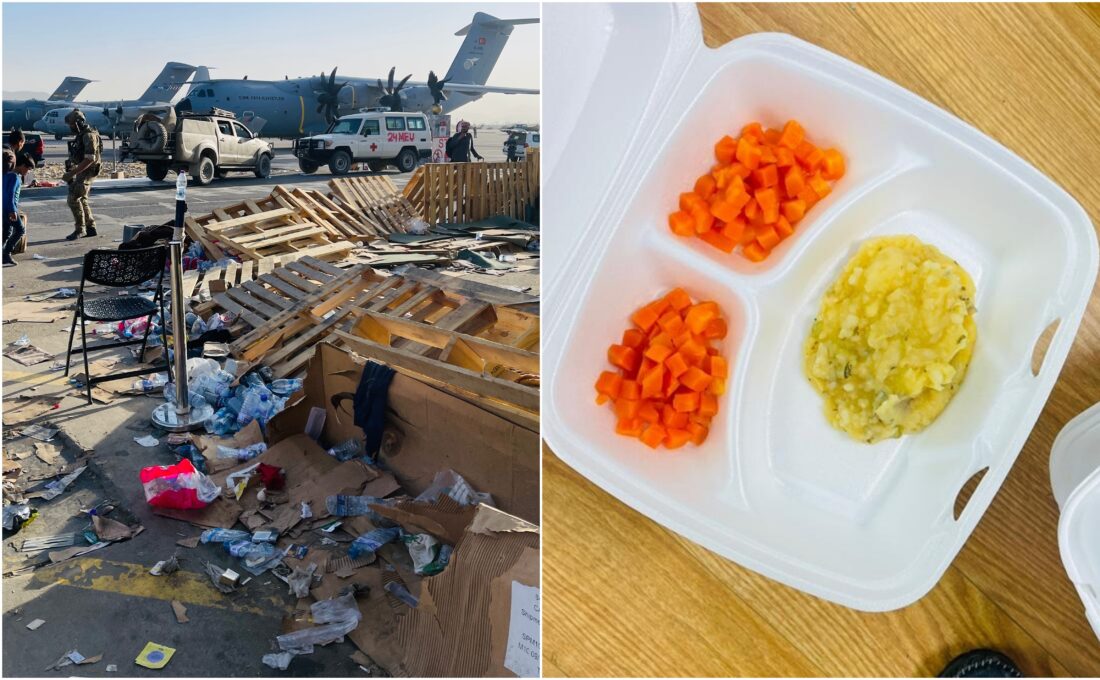 Despite his gruelling journey, Sher Shah's commitment to his loyal customers never faltered as his team developed Afghanistan's first audiobook app, "Bulbul" (Nightingale) and launched it on October 10th, 2021, shortly after his evacuation. Even in the face of all the uncertainty facing them, the team in Kabul worked night and day from their homes, setting up Bulbul for the people.
"At least I was in a military camp with some sense of a future in America. The team I had were extremely committed and talented, and it's not my capabilities, but of my team," Sher Shah tells me with evident pride, tearing up. "Even though they were going through stress and trauma, they gave their time for BulBul. We worked to make a change and a difference."
We sat down with Sher Shah to talk more about his passion for his work and the relevance of 'Bulbul' in the lives of Afghans today.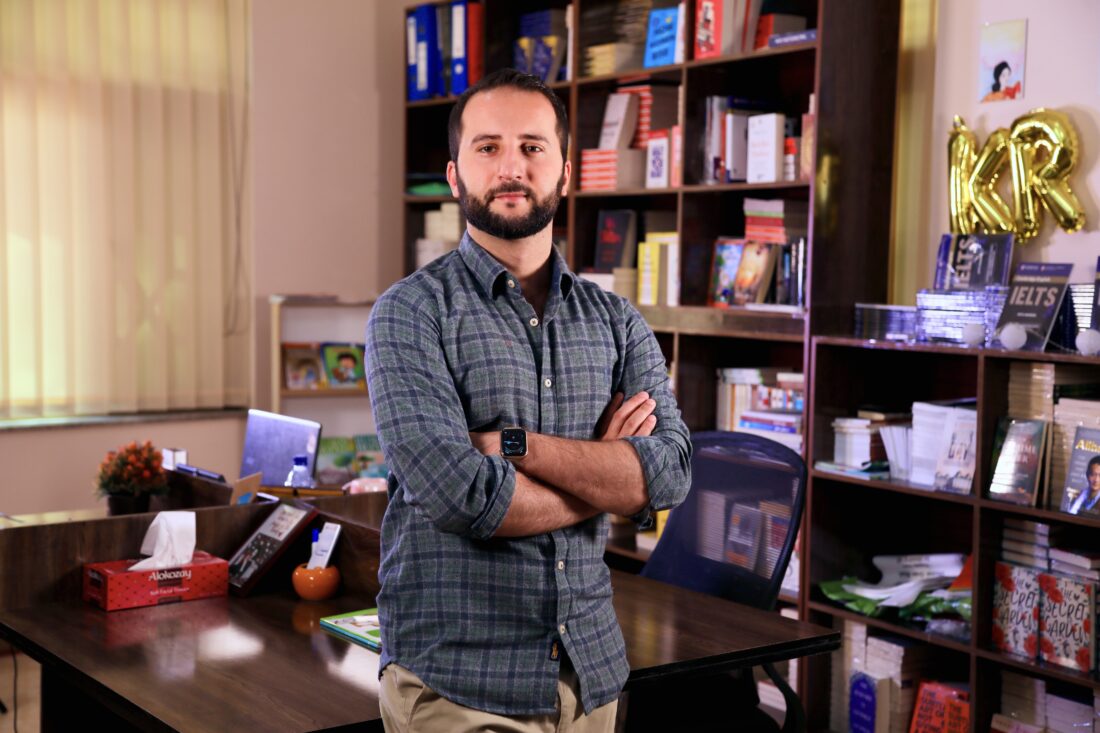 Sher Shah, where did your love for books and reading come from, and why did you start a business selling books to the Afghan people?
My passion for reading and technology motivated me to start an online bookstore. We wanted to educate people on how to use technology and encourage society to read more books. Years back, a book came into my life that made a huge difference in my personal and work life. Since then, I've wanted to pass this experience on to everyone.
How has the KabulReads customer base reacted to the app?
The response was amazing, and people love our work. KabulReads reached a maximum of 4,000 customers in 2 years, while with Bulbul, we have already crossed 10,000 users, and we continue to grow exponentially.
Bulbul offers audiobooks in Dari and Patho. How do you decide which titles to offer?
We usually focus on two main categories; Self-help and Novels, offering novels for people to escape from the real world problems to instead be in the story and be happy. We also offer self-help to help people set achievable goals and make measurable progress in personal and professional life.
You mentioned plans to include children's audiobooks. Can Bulbul offer educational opportunities for children?
We just published our first children's audiobook, and we will continue to produce more. In terms of a proper curriculum to be taught, I am afraid it needs funding and a well-planned program. Otherwise, we will have content but with no real impact. I will definitely do it if we ever raise funds in the future.
Women's rights and freedoms were the first to get compromised with the collapse of the government. Having access to books meant access to knowledge and education, both important for the advancement of women in the country. Where does the Nightingale app fit in, in all of this?
Absolutely. Part of the reason we closed down KabulReads was because we knew our female colleagues would no longer be able to work by our sides. With Bulbul, we have the freedom to recruit and serve whomever we wish. We have female narrators that work with us from their homes. We also have thousands of female users that listen to Bulbul on a daily basis. Bulbul gave us the freedom to play by our rules and not be restricted by a political party or government.
What would you like your clients to get from the app besides the pleasure of listening to books?
In one word, Peace. I want my users to feel peaceful when they listen to a novel or a self-help audiobook. I want them to feel accomplished and satisfied. There are a lot of problems in the world, especially in Afghanistan. I want to transfer positive energy to every single Afghan through this app.
Many would call you a 'change-maker'. This last year has seen the birth of wonderful initiatives in Afghanistan providing access to books and education because of individuals such as you. What drives you to do the work that you do?
I am not sure about being a change-maker. But I never did a thing for money. I left my first high-paid and secure job to work on a start-up because I loved building products for the Afghan market, and I wanted full freedom to make decisions—because only then I could make it successful. And it worked for me. We grew from a team of 1 to 22 full-time employees. If I wanted to move to the US, I could have done that in 2017, but I never chose to leave Afghanistan. I never saw it as an option. The only thing that makes me happy and drives me is the love I have for my country and my people.
What are some of your favourite books?
The book on the top of my list would always be "How to Win Friends and Influence People". And then the Miracle Morning. These books changed my life for real.
---
With a full-time job and pursuing further education, Sher Shah is currently well settled in the US. I asked him, given a chance, if he would ever go back to his homeland. "Absolutely", he tells me. "It bothers me that my parents are ageing, and I can't be with them. If they give me my ticket back to what I had in the past, I would go back to Afghanistan. I would leave every penny that I've invested here in America and go back."

---