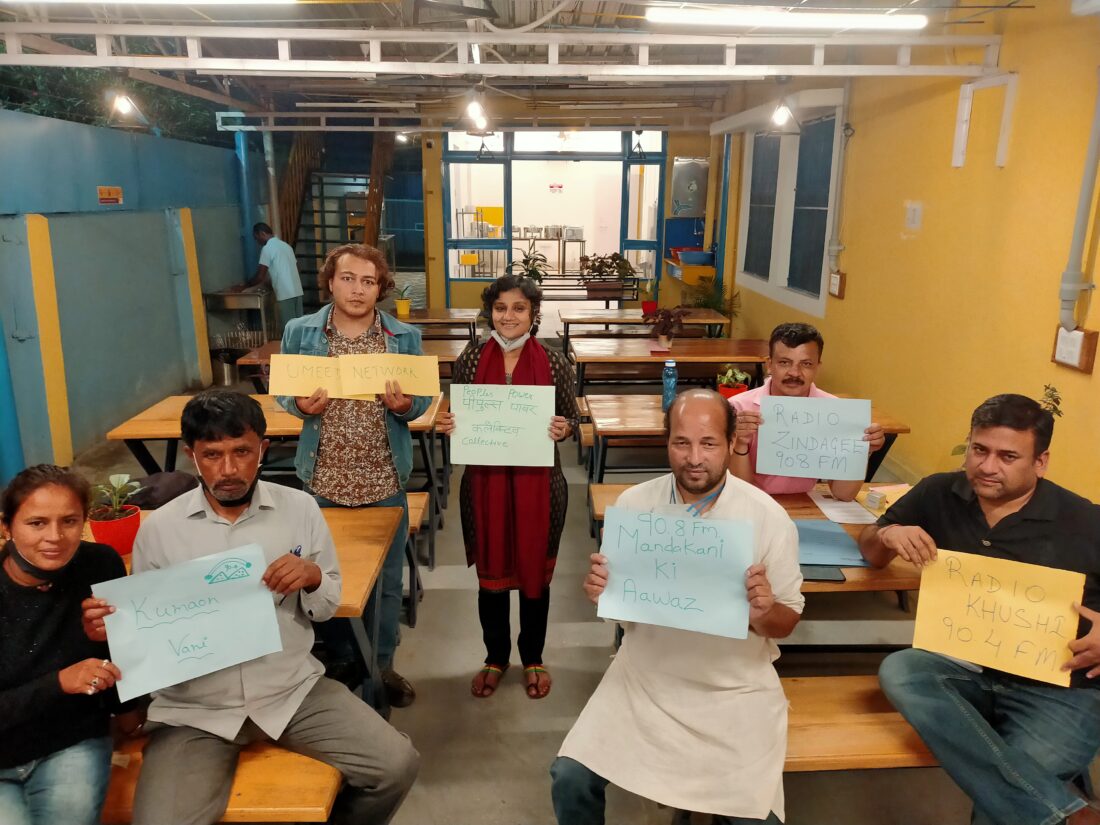 On 24th March 2020, India went into total Covid lockdown. Four days later, on 28th March, a new collective of community radios in Uttarakhand, appropriately named UMEED Network, began delivering meaningful Covid related content and rapid response to the last mile in the remotest of areas. At a time of isolation and physical distancing, the airwaves and radio could still enter every home either via their radio set or their mobile receivers. UMEED showed the community that CRs' brainstorming helped the people extensively and showed the benefits of CRs during that dreaded time.
"Along with PPC, the five local community radio stations were Mandakini Ki Awaaz, Radio Khushi, Kumaon Vani, Pantnagar Janvani and Radio Zindagee. Reaching 1.5 million people daily in Uttarakhand, PPC's incubation model had been tailormade to grow and sustain UMEED which inspired the Azim Premji Funded Research Study on UMEED's impact during Covid," informs Saritha Thomas, founder PPC.
Going forward, PPC has numerous plans on working together with each of its partners in Uttarakhand and in Salem, possibly for its impactful paid-for campaigns around Women's Issues, Livelihoods, Disaster Management and Public Health. This would envisage continuous influential content creation, on-ground work, capacity sharing and leadership building within the network.
Reminisces Saritha, "The UMEED team worked 12 to 18 hours daily for those initial four to six months in 2020. It was an emotionally and physically challenging time on so many diverse levels for all of us. And what a victory it was for community radios and our efforts when the UMEED Network won Uttarakhand's Sustainable Development Goals (SDG) Goalkeeper Award for 2020 – and for SDG 17 – New partnerships!"
Contact:
Nidhi Anand, PPC Head of Programmes 
Mobile: +91-83930 03399
Email: [email protected]
With Amita Sarwal