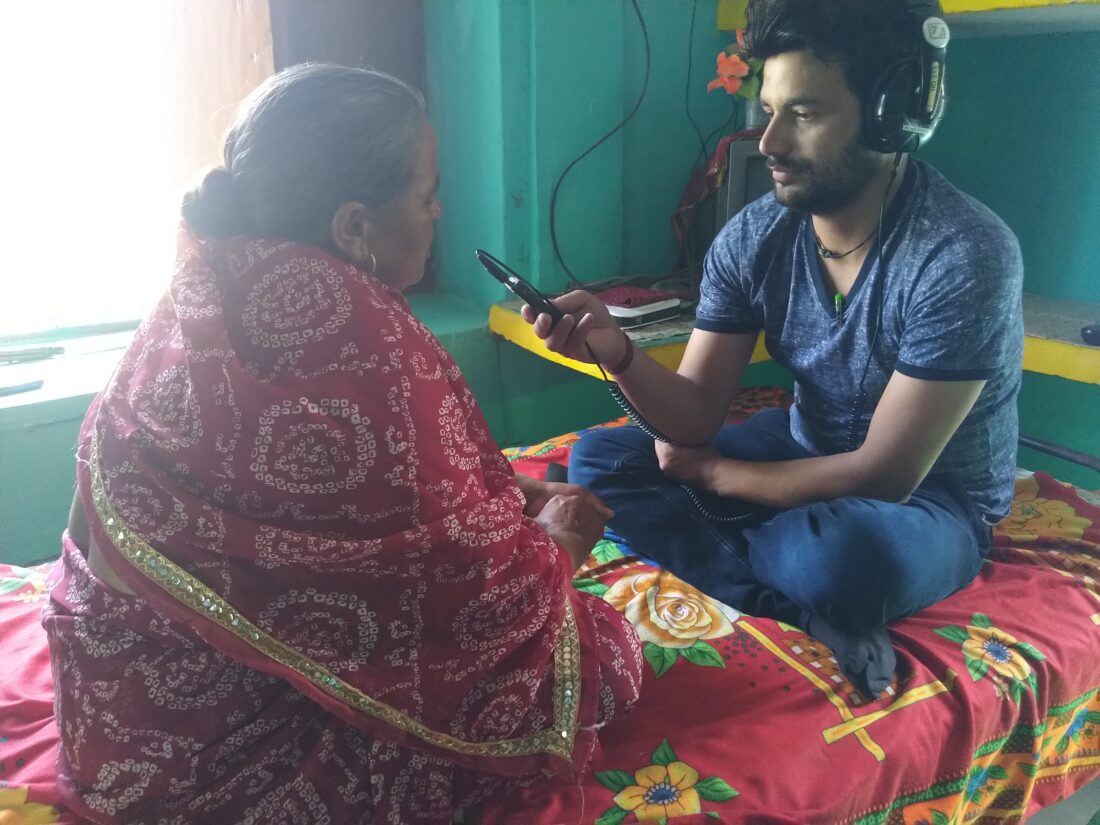 Shivanand Nautiyal is a reputed connector with the local community and does phenomenal fieldwork in and around Rudraprayag, including via community radio (CR).
He recalls the Kedarnath floods calamity of June 2013. "I had just joined Mandakini ki Awaaz Manav Sangh Samiti (MKA) as a health service officer to collect data research for tuberclosis across Uttarakhand. At that time CR was still a new concept and I felt I would like to join and work there. Our People's Power Collective (PPC) 18-month training was supposed to start but had to be cancelled owing to the pressing need of the community to combat the natural disaster. We all got involved in rescue operations for the next few months. PPC training started in September, but resources were understandably much less. The team went from village to village promoting CR. Learning as I worked, I decided to include mastering computers by starting with the self-taught ABC of this technology. Soon it became a passion," says the MA in Political Science holder from Rudraprayag PG Agastya Muni College.  
In two years, Shivanand climbed up the rung and was Production Head of MKA. "We offer a varied range of programs for all ages and all interest groups. The Presenters are live on the program, but school children's and community inputs are pre-recorded. Popular are Swastik, Hulchal, a Q&A program, Aap ki Farmaish offering songs, and live news. Our helpline works for medical emergencies and 'Khoya/Paaya' has helped find lost passports, items, children – and even stray cattle. What is very interesting is the way people have come forward to showcase their talents. Previously from one singer in a village singing for us, we now have groups, some even as large as 150 participants, of singers, poets and storytellers," he elaborates proudly.
The 34-year-old concludes, "Today MKA is a success because of the strong support of PPC. Funding is required. We make do with what we get from local businesses, small shops and listeners. But that's not enough. Hope reading about our work will interest more people across India to contribute towards our community radios."
Contact:
Tel: +91-78304 67496
Email: [email protected]
With Amita Sarwal