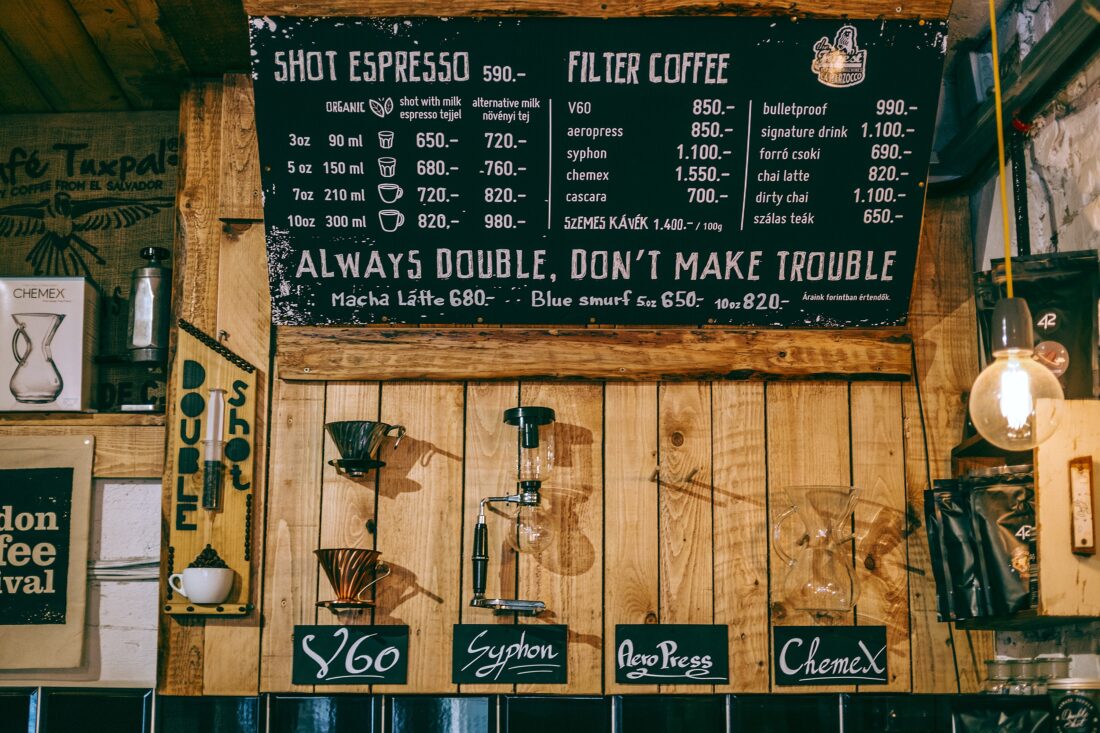 "Sir , which size?" "Medium."
"Sir, with cream?" "Without."
"Sir, normal milk or soymilk?" "Normal milk. And make it like coffee should be – shaken, not stirred."
And so I order another cup of coffee at any of the many coffee shop chains that I sometimes come across and feel like spending a couple of hours in quiet solitude with a warm (or cold coffee). Introspecting on the why's and the wherefores of the world as it hustles and bustles past me and my coffee without cream, without sugar and normal milk that I have so earnestly earned after taxing my brain more than I ever did on Algebra, my cup of coffee has come a long way.
The beginnings go back to the year 1986-87 when my father was posted at Mathura and a colour TV was the latest purchase at home. The state-of-the-art TV boasted of a curved screen and eight push-in channel buttons numbered 1-8. It was a different matter that there was only one channel, Doordarshan, back then and it was beyond comprehension as to what switching to another channel was expected to achieve. Anyhow along with the TV, came the exposure to the world of advertisements. One such ad was of the 'Nescafe Shake', which for me was like a call to the Templar Knights of the Holy Grail. It wasn't long before I was armed with the requisite cash and mounted on the luggage carrier of the bhaiya's (my father's buddy) cycle to ride to the market and purchase the Nescafe Shake. The plastic container with a bright red cap, which had a flip-top cap and a circular plastic ring within, sporting a translucent lower half stood out like a beacon.
As the business of making coffee began in earnest, I learnt how to make cold coffee (milk, sugar and a little coffee powder), making sure the jar was shaken in a manner to put the TV commercial actors out of business. The swish of the sugar and coffee granules, the metamorphosis of the white milk to a frothing brownish liquid and the aroma while pouring it in the glasses, it's still fresh in my mind. The taste, though, was bitter! How could the grown-ups like something bitter I wondered, but over a period of time I learnt to vary the sweetness and the bitterness. For a 7-8-year-old boy, coffee every day was a strict "No", and it was only on Saturday evenings that the ritual evening milk was allowed to be replaced with cold coffee.
The years passed, as I grew up coffee remained a constant across places like Wellington, New Delhi, Madhopur, Secunderabad and many more. In July 2002, I joined the Indian Military Academy (IMA), Dehradun and discovered with the others – camaraderie, friendship, bonding, ability to sleep anytime and anywhere for a minute or an hour standing, sitting or lying down. Above all, we discovered our appetite. We could digest almost anything, any time and in any quantity. Chocolates, Chawanprash, Cheese – the list was endless and the stomachs were bottomless fathomless pits.
As training progressed, we "earned" liberties on Sundays' (daytime permission to visit Dehradun market), dressed in our Muftis (grey flannel trousers, white shirt, the Academy tie and formal black shoes). Gentleman Cadets (GC's) as we were addressed, thronged the city, buying pirated cassettes for the Walkmans' and tape recorders, Archies cards for girlfriends (those who were lucky to have them), while the majority basically did what we did best, eat!
The English Book Depot, an old book shop on Rajpur Road, was a hub for the intellectual GC looking for a book to read in his spare time, in-between training (spare time being a luxury enjoyed only by senior GCs'). The newest addition was the opening of a Barista inside the book shop. On one of the Sunday Liberties, we entered the hallowed portals of the coffee shop and found ourselves in a totally new world. Brown polished furniture, a bowl of different types of sugar sachets on each table along with sauces and seasonings, a coffee machine that could put the latest design of any nuclear reactor to shame, and a menu with more coffees than we had ever imagined. Cold, hot, Italian, American, mocha, cappuccino – the options were as mind-boggling then as they are now. Flush with stipends, we attacked the menu with gusto, even as all hot coffees tasted similar and ditto for the cold ones. We never complained though. We ordered coffee, sat there for hours and watched Dehradun go by.
It's been twenty years to army training and Barista, and these days are Cafe Coffee Days and Starbucks days, and many other such cafes. But the question at the counter remains the same, "Sir, how would you like your coffee?" and my answer is unchanged," Like coffee should be, shaken, not stirred."


---
Share