Taking social entrepreneurship to a new level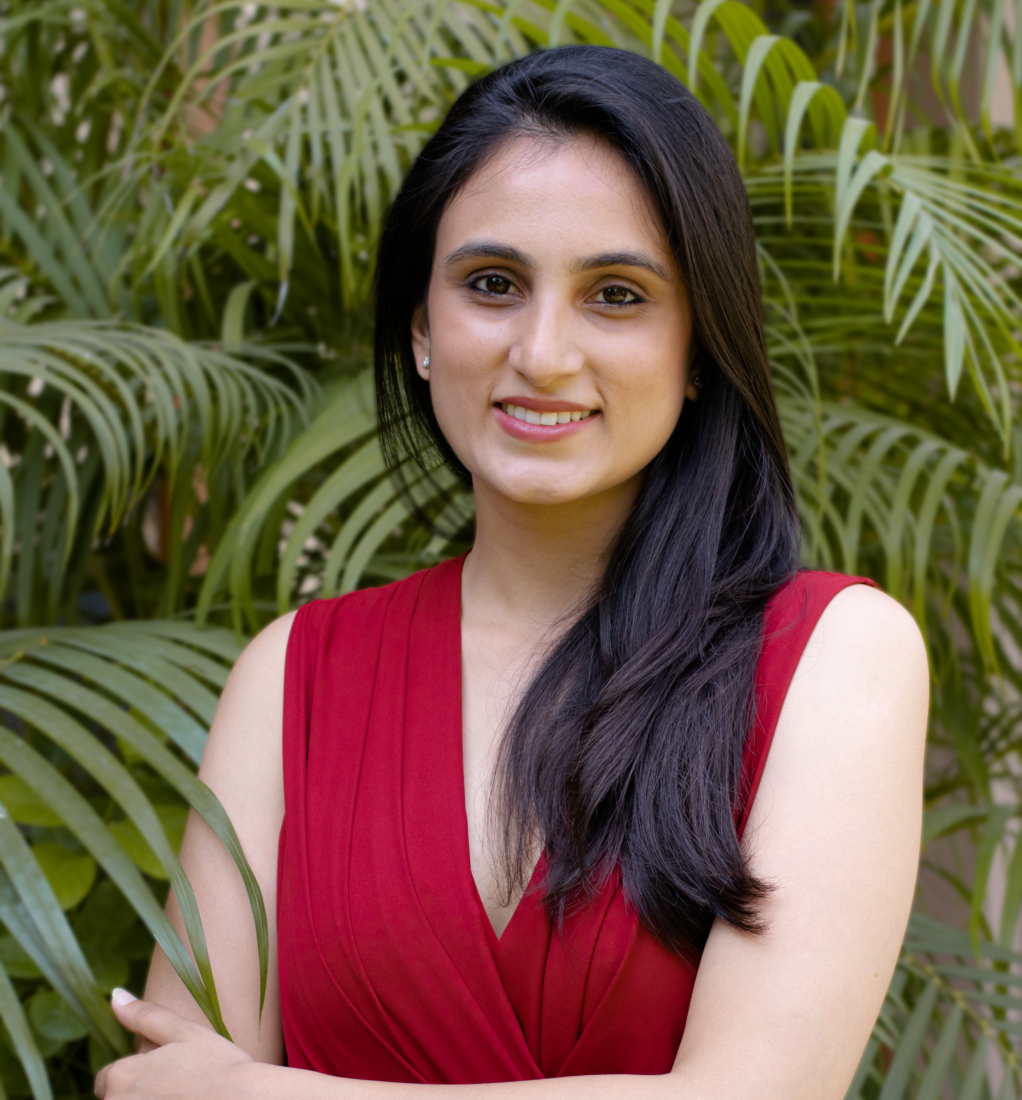 "Gayatri devised in MasterG an inclusive business model that refuses to see the world as separated by us and them, profit and purpose. Indeed, the urgent challenge for our times is to reimagine capitalism as a tool to enable our wholeness rather than to reinforce our separation."
– (Pg. 120, Author Jacqueline Novogratz, Manifesto for a Moral Revolution: Practices to Build a Better World)
Fashion is universal, regardless of class, colour or religion. In Adharshila's Tigri Centre in New Delhi, over a dozen aspiring fashion designers, custodians of MasterG's certificates, dressed in their creations, strut on an improvised catwalk. These girls from underprivileged backgrounds are equipped to step out and bring some glitz and triumph into their lives.
The opportunity is provided by the Adharshila-MasterG-Fena Foundation tripartite partnership – perhaps India's first all-women design and pattern making skill development ecosystem for the global apparel industry.
A-MG's standard model of partnership is also tripartite. First, Knowledge PartnerMasterG provides a Breaking Patterns curriculum and a structured learning and skilling platform through GScore assessment, non-academic teaching etc.
Secondly, CSR Partners provide NGOs with the infrastructure, equipment, materials, and students' fees for the MasterG program. CSR Partners exercise management control over the program and provide feedback on the curriculum implementation. NGOs, in turn, connect with industry leaders and assist students with livelihood opportunities.
Thirdly, NGO Partners or Implementation Partners mobilise student enrollment and oversee management and curriculum delivery. Livelihood/ entrepreneurship/ market linkages are identified and sourced in consultation with MasterG and local businesses.
Upon completion of MasterG's Breaking Patterns TTS (Train the Student) and TTT (Train the Trainer) Programs, technical know-how is provided on converting the training centre into a production unit through its proprietary production advisory training program TTE (Train the Ecosystem).
A-MG operates from four Delhi-NCR locations, while MG has set up 23 other centres pan-India, in conjunction with various NGOs. These are under the auspices of Corporate Social Responsibility (CSR) programs of TATA Power, Nayara Energy, Sterlite Technologies – Vedanta Group, Sleepwell Foundation, Fena Foundation, ASF Group, Paramount Wires and Cables, Intellecap – Aavishkar Group, and Laudes Foundation.
Adharshila was founded in 2004 by Geeta Arora and Neena Jolly. The latter's daughter Gayatri, upon graduating from Parsons School of Design, New York, USA, in 2014, stepped in and rejoined Adharshila by setting up MasterG to teach underprivileged students.
Prior to MasterG's entrance as a knowledge partner, Adharshila was running various silai centres to make women financially independent and self-empowered. These jobs earned the women meagre wages and gave scarce openings to enhance their capabilities into a professional role. Most importantly, women were not learning how to become pattern makers. What Adharshila was doing well was creating a safe social space and trust in the community.

Incorporated in 2020, MasterG & Daughters Pvt. Ltd. is backed by Acumen Fund, a New York based impact investment fund. Gayatri's credentials include being an alumni of Parsons School of Design, New York, and a business graduate from Babson College, Boston. She is also an Acumen, SonderConnect, TechnoServe, INK, Unltd India and AWS EdStart Fellow.
To my query, why this 'program', she answers, "we aim to break the family structure of the traditional Khandani Darzi system by democratising the opportunity to learn and earn and make them financially and emotionally independent. First, we train women in the skill of pattern making in the Breaking Patterns curriculum. Secondly, MasterG generates livelihood opportunities by connecting them to fashion brands and other market linkages. Finally, by community building for women's professional and social enhancement, they can prove their merit in the fashion world. They imbibe new skills and become pattern makers. A lot of new ideas and inspirations come from these young ones".
Statistics are impressive. Since 2015 over 2000+ marginalised women have learnt pattern making at MasterG's 23 Training Centres across Delhi, Haryana, Uttarakhand, Madhya Pradesh, Gujarat, Jharkhand, Maharashtra and Tamil Nadu. This has enabled them to break out of patterns of disparity.
Gayatri continues, "To neutralise the disparity in women's workforce participation, we give tools to break out of patterns of exclusion and inequality in the industry and in their lives to claim independence and dignity as community leaders. To achieve this, we have built a resilient ecosystem and innovative training modules."
Having gained experience in design and management in the fashion industry with companies like Armani and Diane Von Furstenberg in New York, Gayatri designed MasterG's Breaking Patterns Pedagogy (MG-BPP) towards making it an ideological tool to inspire systemic and generational changes for women. She is driven to democratise the power of making patterns and provide affordable training to individuals who aspire to but lack the access to tools to realise their fullest potential.
MG-BPP students have learnt diverse methods of approaching the same subject. This leads them to challenge existing methods and make variations of each garment. When the students start questioning and practicing, problem-solving becomes a habit; they learn to rethink patterns of discrimination and disparity in their milieu that previously held them back.

Fashion Allies
Fashion Allies, a network of fashion brands, manufactures in conjunction with MasterG, and offers professional support in various campaigns and activities. Students receive industrial exposure through their masterclasses of 50+ Fashion Allies, including Bodice, Nor Black Nor White, Doodlage, Dressfolk and Naushad Ali, among others.
Acumen Fund
Acumen is a New York based nonprofit social impact fund with over 15 years experience of investing in social enterprises.
Founder Gayatri Jolly details: "Often, industry members underestimate women's skills, ethics and labour. Women are often considered liabilities – given how many are coerced into compromising their work to balance household chores. Many are not permitted to work due to the logistics of factories lying on the outskirts of their villages. These problems resurface in our everyday context but have deeper roots in cultural and social networks, which have run unquestioned for generations."
It was this very drive to break out patterns of systemic inequalities that fortified the vision of MasterG. The apparel industry is buoyed by women's wear, which ironically are trusted and respected with design and pattern making by masterjis – male figures who command authority. An intrinsic part of the Khandaani Darzi system, they carry forward the legacy of these skills, while women remain excluded from the power of decision-making and livelihood – and often designing their own garments.
Inspiring Stories of Success
Designing a Community with Preeti Mishra, an ex-student at the Adharshila/MasterG Tigri centre
Designing Realism with Riti Bajaj, a diligent designer-cum-seamstress

---
---
---