With Ali Ghorbani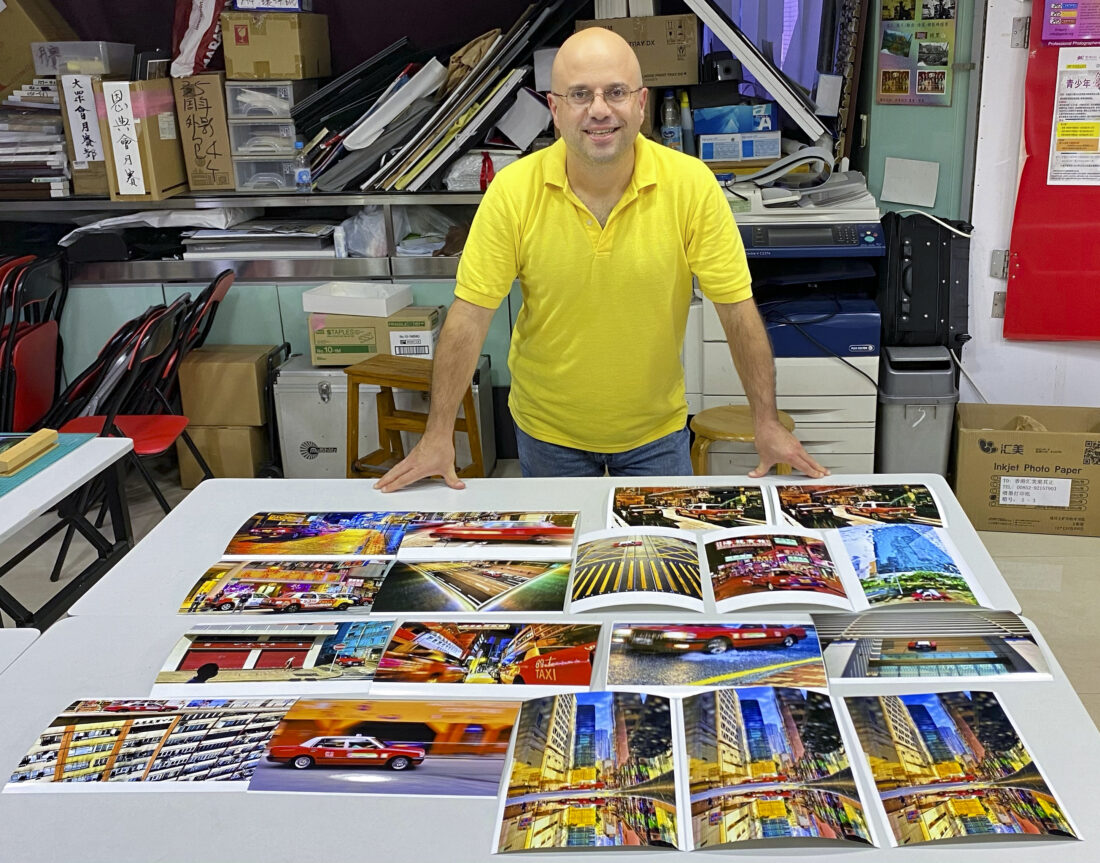 One of the most sought-after photographers in Asia, Ali Ghorbani, springs from a humble beginning. Living through the Iranian revolution in 1979 and escaping the ensuing Iran-Iraq war, Ali lived as an immigrant in the UK, France and then America. His most memorable collection of photographs, he says, are the ones he took capturing the dismantling of the Berlin Wall in 1989 when he was just 16 years old.
From Bollywood megastars Shah Rukh Khan and Akshay Kumar to Oscar-winning Shirley MacLaine, Robert De Niro and Leonardo DiCaprio, Ali has photographed an impressive lineup of A-list celebrities. Being a multi-disciplinary photographer, he has worked with top brands like Porsche, Disney, Dom Perignon and Four Seasons, to name a few.
Ghorbani has another golden feather added to his cap of accomplishments and recently became the first photographer from Asia to sell out an entire NFT collection shot on mobile phones. Keeping up very much with the current times, Ghorbani doesn't hesitate to say, "NFTs are the future."
We sat with the talented photographer to learn more about his work and explore the world of creativity within the NFT ecosystem.
For starters, let's define what an NFT is. A Non-Fungible Token (NFT) is a digital representation of any asset, whether art, music, collectables, even a concert ticket or a property deed! That representation is recorded on the blockchain, and it can be bought and sold using crypto currency.
First of all, congratulations, Ali, on this amazing accomplishment! Though coming from you, it's no surprise. We would love to know when you started getting interested in NFTs and what drew you to this platform?
In 2019, I helped raise funds for Rayan, a 4-yr old boy diagnosed with a very rare form of Cancer. Not only did Rayan conquer cancer, but his parents and I became friends. Rayan's dad inspired me to share my photography art and story with the world through NFTs. The founders of NFT trading platform Sloika gave me the final push and encouragement to mint my first NFT photography collection, and 'Hong Kong Red' was born.
Why do you think NFTs are such a game-changer for the creative industry? Can anyone trade NFTs, or is it something only an accomplished creator should indulge in?
Anyone can create an NFT. We all have an artist inside us. NFTs are a game-changer because creators are no longer bound by gatekeepers such as agents, galleries or any institutions. The harder you work as a creator to build your community, the more your community helps to uplift you as a creator.
What are the top three things to keep in mind before starting with NFTs, and which are some of the leading marketplaces for NFT photography?
Opensea was the first NFT marketplace and is still the biggest. I have a deep respect for the forward-thinking folks at Sloika, where I have minted two collections, and the platform is growing tremendously. I was also invited by Addie Wagenknecht to join Foundation's NFT platform. Addie is one of the 40 artists commissioned by Time to create their Timepieces NFT collection.
What advice do you have for photographers who want to stay innovative and produce unique work?
Create personal projects. My first NFT collection, called 'Hong Kong Red', was based on a challenge to myself. The idea was to create a body of work around a common theme and to push the boundaries of mobile phone photography.
Photographers are storytellers. What in your mind are the most important traits and values of a good storyteller/photographer?
Patience and being curious about the world. I see a lot of younger photographers just taking a snap and walking away. A good storyteller immerses themself into the scene and story, whether it's street photography, a wedding or even an ad campaign shoot. The best photographs are when you don't "see" the photographer.
With the Pandemic now in its third year, how have the restrictions affected your work? Have they encouraged more innovation?
The pandemic decimated the wedding and events business. Many of my colleagues had to close their studios, dismantle their teams, and even go into other businesses just to survive. Fortunately, I diversified beforehand by setting up photography & social media workshops that could be held online, expanded into product photography, and helped colleagues with commercial photography projects. This is how I ended up on the photography team of Disney as an assistant to my colleague and chief photographer, Graham.
What other projects do you have on the horizon?
I will be rolling out workshops on NFTs to help other creators and artists who wish to enter the space. The next big step is the Metaverse itself!
Your favourite event, city and subject to photograph?
People are my favourite photography subjects without a doubt, and by far, my favourite place to photograph is India. It's like Disneyland for a photographer! My second NFT collection is called 'Colors of India', featuring 12 images of 1/1 edition. It was curated by one of my mentors from National Geographic, Ashraf Talaat.
A photography dream you still haven't realised?
I would love to publish a book of my best wedding photographs.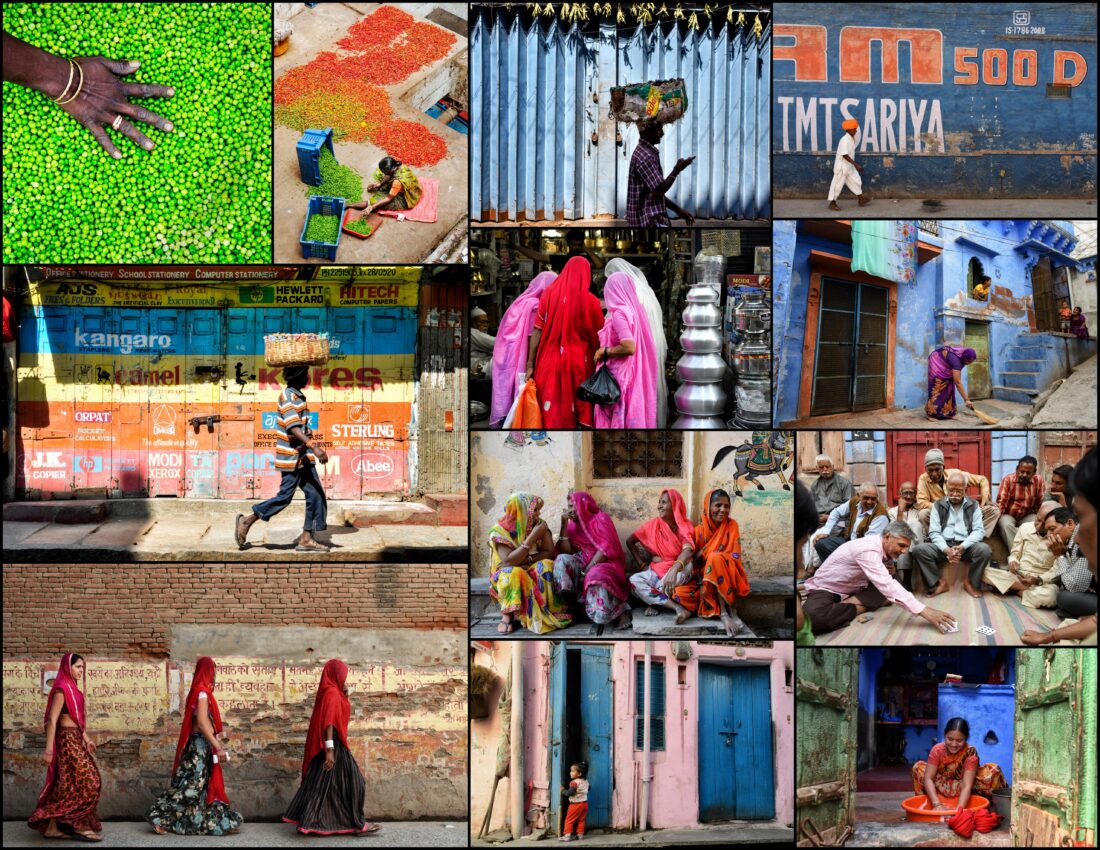 ---
---
---