A review by Amita Sarwal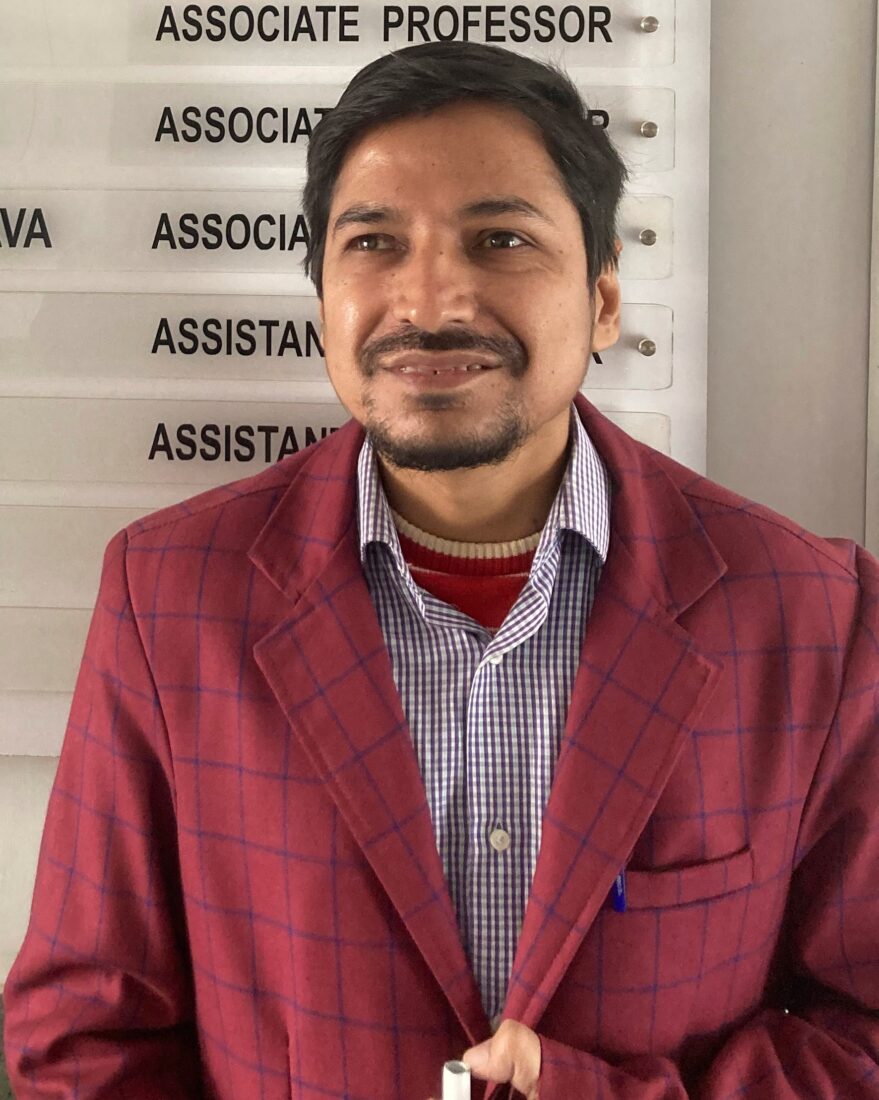 "Beating Blindness", written by Syed Shadab Husain, 36 years, features 11 real-life stories about visually impaired men and women who are achievers despite all odds. The book showcases the achievements of each of these individuals highlighting the diversity of their careers and accomplishments.
Shadab tells me: "I wanted to write about people who readers can relate to, showing something unique in each story which tells that anyone, regardless of one's circumstances, can become successful – educated or uneducated, rich or poor, villager or urbanite, born blind or late blind.
My friend Chetan Sharma (mentioned in the acknowledgements) advised me to include little-heard-of people. Others are people I had personally met and felt their stories would be inspiring."
Shabad writes about Deepak Singla, who is an Assistant Director with the Delhi Development Authority and is a great example of one such individual. He learnt to follow his passions – trekking mountains and river rafting in the Ganges, among other outdoor activities. He wisely suggests in his interview, "wish doctors show (special needs) patients a fingerpost pointing towards the right direction by providing us with relevant contacts. It can change (our) lives."

Divya, one of the 11 stories, is a special needs child who was thrown out of the regular school. She pursued studies through distance learning and today is a professional content writer. She holds a Blue Belt in martial arts, lifts weights, and plays the harmonium and guitar.

Jaipur-based, Sunil Sangtani, who graduated in Hindi using Braille for his board exams, soon had the world opening to him through his mastery of computers. Today his e-commerce company 'Chandra Bazaar' sells a large range of varied home and kitchen products.
I highly recommend the book even for people without any disabilities because it teaches us a lesson about how grit and determination make the path ahead smooth despite hurdles earlier in life.
The rest, Shabad, conveys himself in his message to all of us below.
Beating Blindness with Awareness by Syed Shadab Husain
"No personal story is thoroughly personal because others regularly find a part of it playing on their lives as well." Anonymous
I come across several visually impaired patients as I work as a receptionist in Ophthalmology at King George's Medical University, Lucknow. Visually impaired myself, I know the tunnel they're going through. Some of these patients have lost their eyesight, some are losing, some are born blind and so on. They fancy that they'll be able to find a remedy for their blindness, but in many instances, the verdict dashes their hopes. They get depressed, sad, and despondent.
They presume that living successfully with blindness isn't practical. But truth be told: this is not because of their physical conditions – it rather is because they're unaware of the right knowledge that could propel them forward in the right direction. When the doctor told my parents that I would get visually impaired further down the road, I used to study in nursery. My mother often accompanied me to school, helped me make notes, took me to private teachers, and then taught me at home.
And then the blood-freezing lightning tore it off.
Daylight became evening for my eyes.
As my classmates were stepping up to class eighth, I was trying to swallow the bitter truth that the precincts of La Martiniere Lucknow – my home away from home – weren't for me.
Lights out.
My parents had already taken me to different poles in an attempt to restore my eyesight. But the laws of science were working against them. Emotions swayed them even towards unscientific, orthodox measures, and a lot of resources were consequently ruined. It was due to sheer chance that I saw a visually impaired teacher using a computer. I got curious and enquired about it, and soon got aware of many ways which were available for a visually impaired person. Life got back on the path of progress.
But why this story? Because "No story is thoroughly personal…" As I said, I still come across several patients with visual impairment taking the same resources-ruining approach. They struggle in different directions, not because of their physical condition but because hardly anyone is aware enough to show them the signpost pointing them towards the right way.
Some time back, I interviewed a couple of visually impaired people for my book – Beating Blindness – which aims to spread awareness about the jaw-dropping heights the blind can scale. These people are wildly successful in their own ways. And do you know which one common thing ran in all of them? Was it studies? Right timing? Family support? Financial independence (and the list goes on). Well, all these factors could have played a role – maybe yes, maybe no. But they got so successful because, eventually, they were shown the right way. They walked, and the way appeared.
Many still don't know that we have assistive tools and laws that turn blindness irrelevant. For instance, all phones running on Android, iOS and Windows have a built-in feature in accessibility turning, which on enables the blind user to hear via voice output what's displayed on the screen. The same screen reading technology works on computers as well. Using this technology, like other blind users, I book online taxis, do online transactions, and purchase stuff from different online stores. I read books, browse websites, and listen to multimedia content.
Back in 2020, I self-published my own Kindle book on Amazon titled "The Optimists", and this was made possible because of this technology. And I know dozens and dozens of visually impaired people who run their own companies, work in highly competitive private sectors, earn by freelancing.
As per Rights for Persons with Disabilities Act, 2016, 4 per cent reservation is given to differently-abled people in government jobs. Many are unaware of such laws and assistive technologies available for the visually impaired, but when they see that there's a way, they feel encouraged and start their lives afresh.
I have set myself on a mission, which is to spread awareness that living a fulfilling life with visual impairment is possible, and in this regard, I receive regular support from Dr Apjit Chhabra, HoD, Ophthalmology, KGMU, Lucknow.
Awareness is the engine of success, and the lack of it could be the precursor to failings.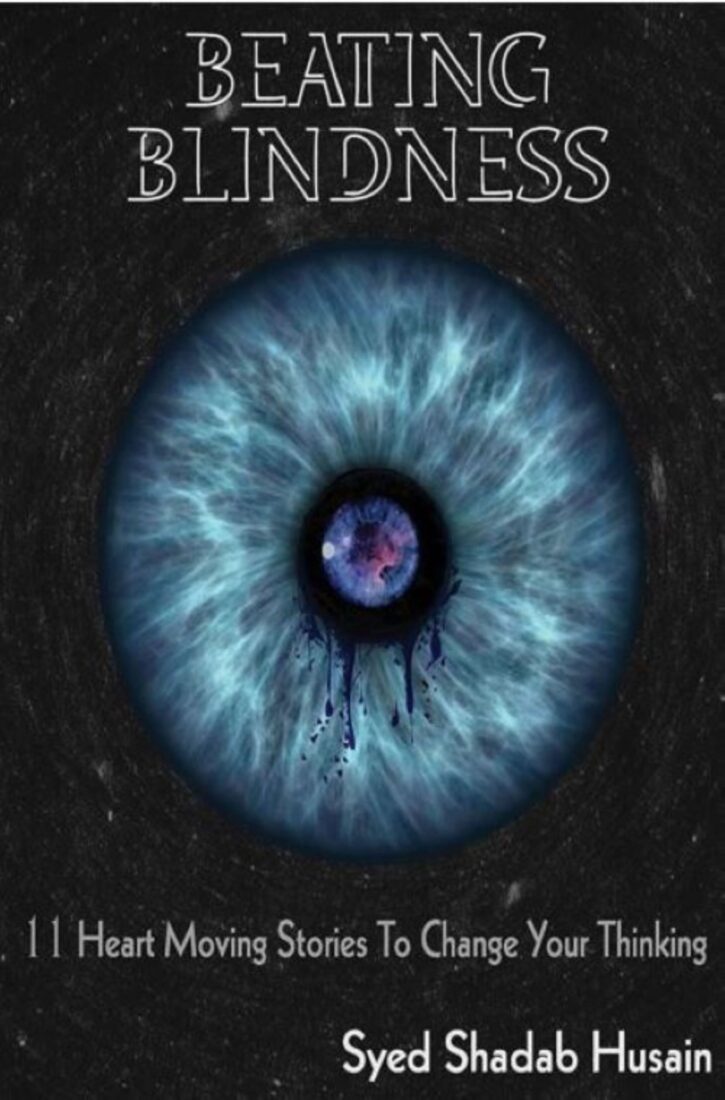 Contact:
Tel. No. +91 7379668382
Email: [email protected]
Beating Blindness is available online:
Buy the Kindle edition
Buy from Amazon (paperback)
Buy from Flipkart (Paperback)
https://www.husainjournal.blogspot.com
The book is also transcribed in Braille by Padma Shri Mr Jawahar Lal Kaul, General Secretary, All India Confederation for the Blind (AICB), Rohini, New Delhi.