I read somewhere that during cloudy days, Sunflowers do not droop down, rather they turn towards each other, deriving energy and happiness from one another. It's called the sunflower effect.
A few years back, I retired as the Deputy Manager of Health Services at an MNC. The work was satisfying but taxing at the same time, and left little time to devote to my family. So, after retirement, I thought of working in something other than the medical sector because I wanted to be happy with my work while having time for my family too. That's when I thought of establishing a chain of "Sunflowers". 
There are many times when we feel depressed or repressed, but fearing family prestige we are reluctant to discuss it with even those we are close to. I experienced it myself once when I was in a dilemma over how to utilise my time constructively. While some people kept reminding me that I was wasting my medical degree by not practicing, others coaxed me to join a hospital, etc.
It made me feel really guilty and I was almost convinced that I had made a grave mistake by not continuing my practice. It was at this point that an old colleague called me. It was a surprise call. She enquired about my health, my family, and whether I was enjoying my life. There was no reference to anything to do with medicine and she just asked if I had seen any new movies and plays, joined any club or NGOs, etc. 
It was such a refreshing conversation that I instantly began to feel better after the call. It struck me that earning money at the cost of one's family and interests, or joining a big NGO just to get validation from peers is not the only means of getting happiness and satisfaction. In fact, there is a greater sense of satisfaction to be derived in giving happiness to others. We can be like "Sunflowers" to others by being positive when we talk and be good listeners when they share their woes.
People who work for us, as the household help, drivers, guards, sanitation workers, and even the vegetable vendors are all our stakeholders. Being a sunflower to people can ease their burden and if we do not care for them when they need it, how can we expect society to be caregivers to us?
Once my maid, normally a very chirpy and talkative girl, was very quiet and had a glum expression on her face. I immediately asked her the reason. After a lot of coaxing, she told me she was having a difficult time living in a joint family. I talked to her, counseling her (in private) so she could continue living with her family and still be happy. Gradually, she regained her old liveliness with a little effort on my part and it established a bond between us. So, now when she sees me in a glum mood, she immediately enquires if everything is ok. Just hearing the concern in her voice gladdens the heart.
While "you know who" tells me that I talk a lot, and with everyone, but if the people I am dealing with are not in a good frame of mind, it makes me want to reach out. The way I look at it, if just by talking and listening attentively, I am able to alleviate the sorrow of a  person, what is the harm? I have continued the practice of picking up the phone and calling up long lost friends and relatives. I realised there are many people out there waiting for their "Sunflower" to turn to in their cloudy days.
So, oblivious of what tag you get from others, once in a while call up to talk to your near and dear ones. Just look up when your maid comes to work to see if she is ok, or when the sanitation worker rings your bell, just ask if he needs a glass of water. Be the Sunflower for others, and who knows when someone might be the same for you on your cloudy day.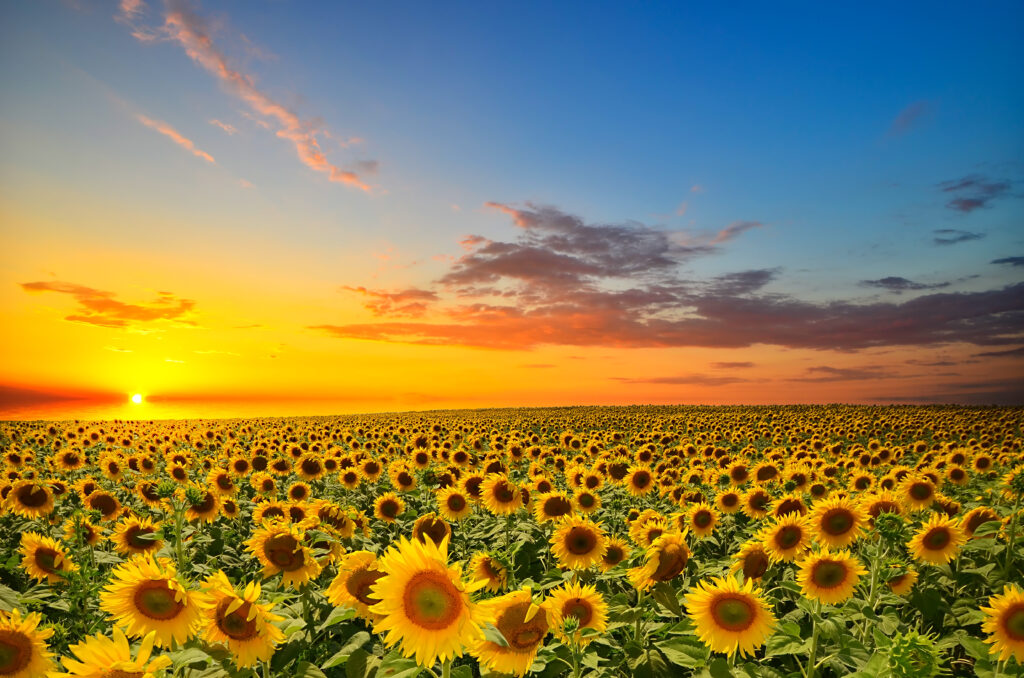 ---
Share
---
Image Credit : Shutterstock