A simple and delicious homemade Gluten-Free Bread Pakora recipe.
(Serves 1-2)
Ingredients:

2 slices gluten-free sandwich bread]
2 tbsp chopped coriander
1 small onion finely chopped
¼ cup chickpea flour (Besan)
1 small green chili chopped
Salt and pepper to taste
Method:
Cut the slice of bread in half or in 4 pcs (makes it easier to cook)
Mix all ingredients except bread in a bowl together
Add water and make a batter.
The batter should be just thin enough to coat the back of a spoon.
Heat oil for frying.
Once the oil is hot, simmer the heat to medium-low.
Dip the bread slices in the batter and drop them in hot oil.
Deep fry until golden brown from both the sides.
Drain on a tissue lined plate.
Serve the hot gluten-free bread pakora with coriander chutney or tamarind chutney or both.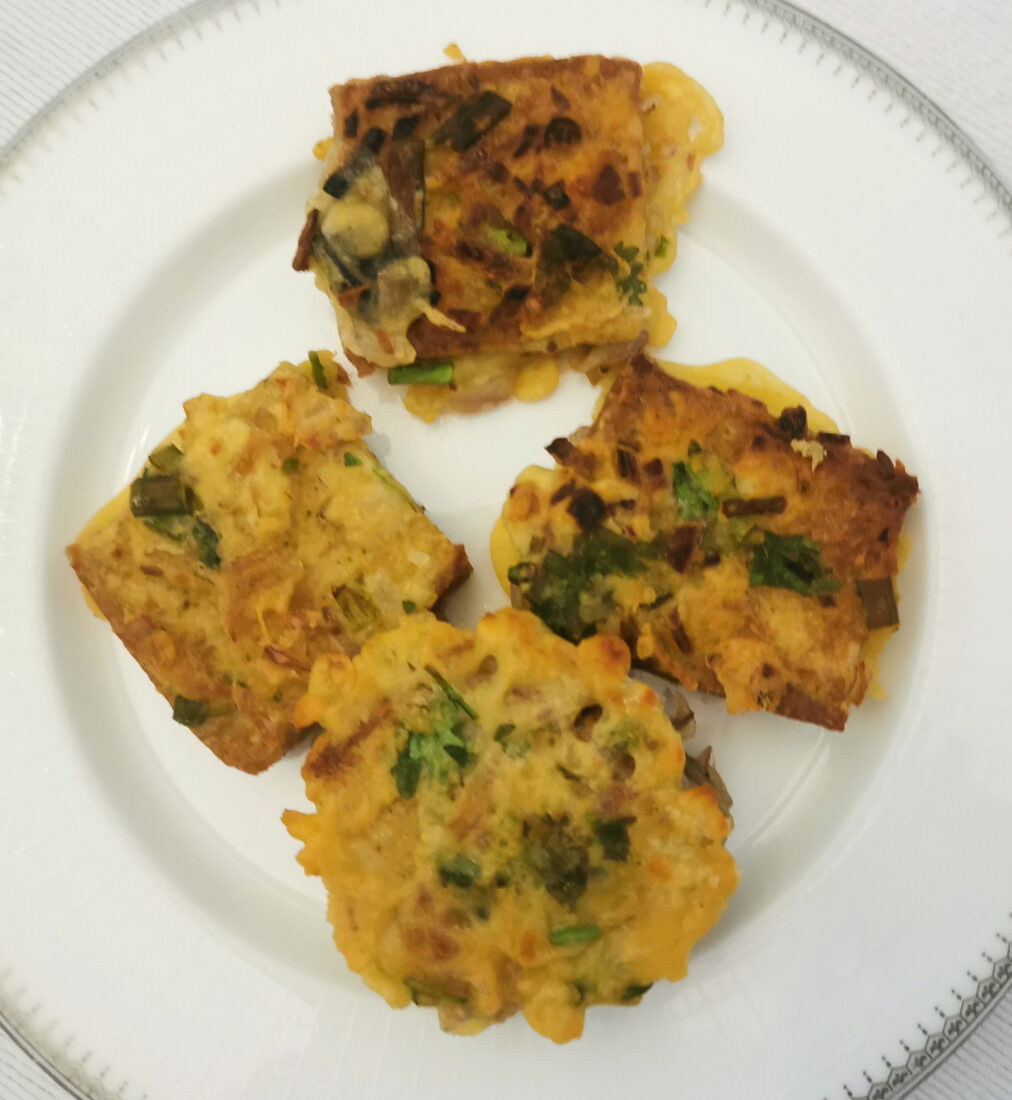 ---
Share
Picture By : Ravina Mittal