Strawberry shortcakes is one of my favorite ready in no time desserts for Christmas. You can use other berries as well but I love strawberries.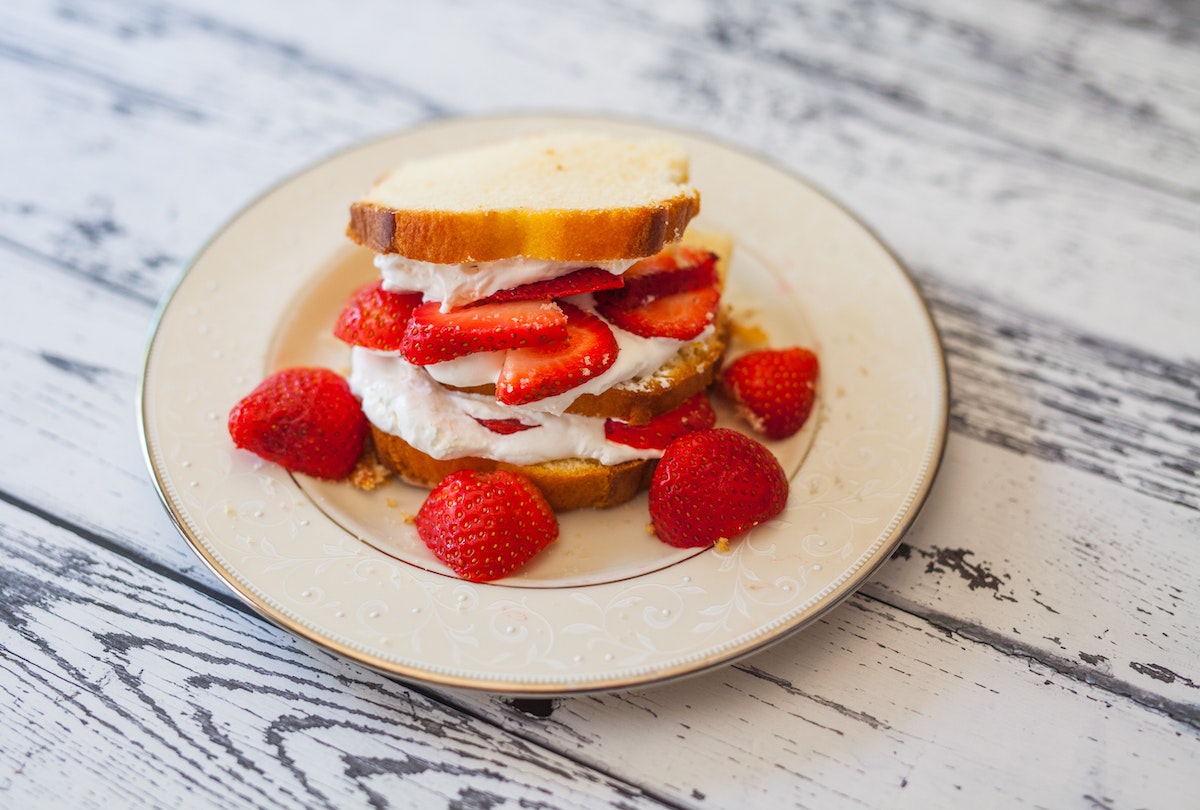 Prep Time: 15 min
Cooking Time: 15 min
Serves: 6
Serve With Vanilla Ice Cream and some chocolate drizzle
Shopping List:
Strawberries that are ripe and firm
Light Cream
Whipped Cream
Icing sugar
Cocoa Powder
Sugar
Baking powder
All-Purpose Flour
Ingredients:
1 and a half cup all-purpose flour
2/3 cup sugar
1 tablespoon baking powder
3 tablespoons unsweetened cocoa powder
1/4 teaspoon salt
3/4 cup light cream
2 cups sliced strawberries
Whipped cream for topping
Optional/Sprinkle of cocoa powder, sprinkles, or chocolate drizzle for decor
Shortcakes:
Make the shortcakes 1 to 2 days ahead and after they cool they must be stored at room temp. Wrap them properly in clingwrap
Preheat oven to 425° F.
Combine the flour, sugar, cocoa, baking powder, and salt in a bowl. As you are mixing it with a wooden spoon or baking spatula gradually add the cream and mix till the mixture is completely mixed
Lightly grease a baking sheet with baking spray or some melted cooking butter and set aside.
On a flat surface or your kitchen table. Sprinkle some flour and start kneading your dough. Put ur dough on a rectangle tray and pat it to 1/2 inch thickness. It should be equal. Take a good size about 2-inch biscuit cutter and cut the rounds. Place the cake rounds on the baking sheet and put in the oven for 15 min.
Please keep an eye on the shortcakes and once they are ready place them on a baking rack to cool.
Layering:
Split your shortcakes into halves and start layering the strawberries on them.
Add a decent amount of whipped cream.
Don't overdo the whipped cream as then the top of the shortcake will slide off. Add the top layer of the shortcake on the whipped cream layering then add a spoon of whipped cream and then a strawberry on top.
Sprinkle some icing sugar and serve with ice cream.
You can add some cocoa powder or choc drizzle for garnishing
---
Share

Picture Credit : Joseph Gonzalez on Unsplash