One of the prominent characteristics of Ayurveda, India's ancient science of life, is the relationship that it has with the wisdom of nature.
Ayurveda teaches us that our bodies are a part of nature – we are integrated with it and depend on it for our wellbeing and health.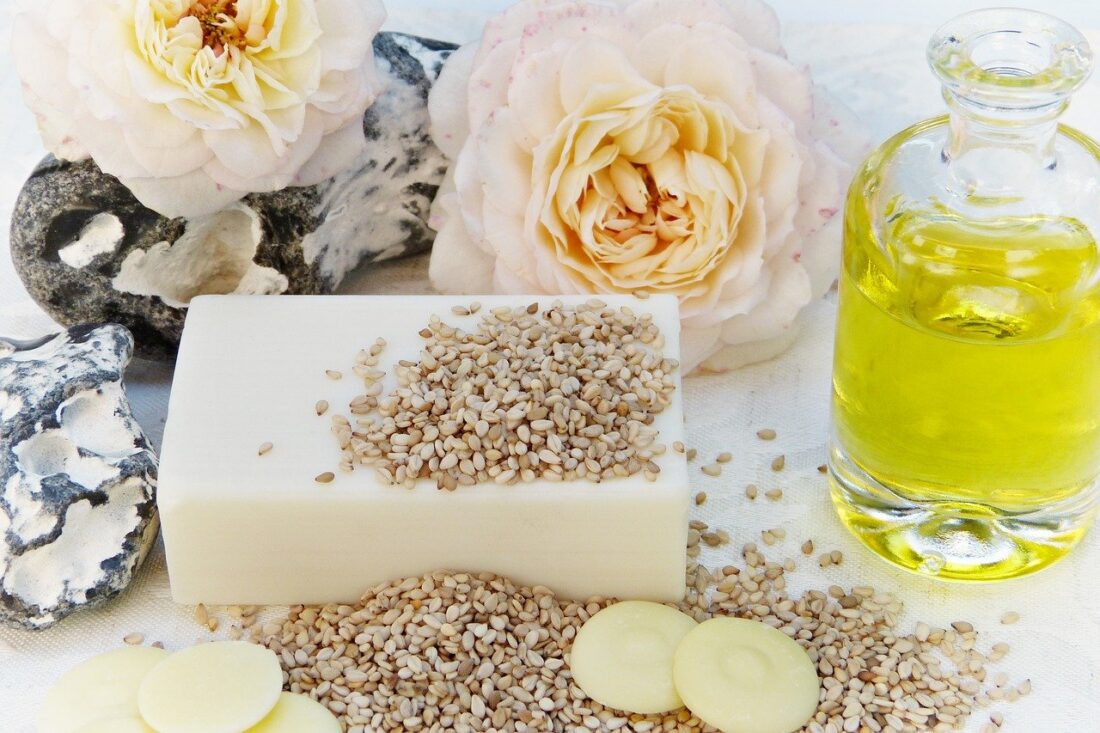 In today's modern age, unfortunately, we live in a separate state from nature so much so that we have forgotten the natural and instinctual ways in which to nourish our mind, body, and soul. Industrialization and globalization have allowed us to have seasonal food all year round. We also tend to spend more and more of our lives indoors and it's easy to forget what it feels like to truly live in harmony with the rhythms of nature, i.e. the seasons.
While Ayurveda emphasizes the importance of seasonal eating, it also prescribes certain protocols for seasonal skin care. Whatever one's winter activity may be – dry, chapped, itchy skin and dandruff can be the norm for some of us during the drying VATA doshic winter months. The good news – Ayurveda suggests that winter is in fact one of the best times to nourish the largest organ in our body, our skin! The warmer months tend to be more detoxifying, hence our skin lacks the ability to absorb effectively. In winter our skin tends to be dryer, therefore it is more receptive.

As we aim to keep VATA in balance through our inner nourishment, it is also important for us to counter the traits of this "ether + air" dosha on the outside too.
SEEMA'S 3 PRESCRIPTIONS FOR WINTER SKINCARE
ABHYANGHA – There is no better way to start your morning than with a warm sesame oil massage to boost your circulation and reduce accumulated stress. Followed with a warm (not hot!) shower with a homemade "ubtan" (soap-free cleanser) made with 4 tablespoons of wheat flour, 1 teaspoon turmeric, and some warm milk. This will have your whole body feeling nourished, squeaky clean, and smooth. Using soap will only strip away the much-needed oil from your skin.


SNEHANA– Although dandruff may present itself as a fungal infection, it is often dry due to the lack of blood flowing to our scalp. Every other evening before retiring spend a few minutes giving your scalp that much-needed love. Softly tug at your hair roots and gently massage your whole scalp, neck, and temples and all in soft circular motions. Occasionally adding some warmed oils hair oils such as Brahmi or Bhringaraj into your winter SNEHANA routine will not only enhance your hair growth but also nourish your scalp. A word of caution here! Only oil your hair if you are not going outdoors as both these oils can stain your clothing. And remember in winter when you do go outdoors always wear a hat that covers your ears as VATA tends to be most prevalent in the inner ear.


SOUNDARY– Our face tends to be the most exposed part of our body during the winter months and our skin can really be subjected to the harsh drying effects of the winter cold. Pre-prep your skin using the DIY soap-free cleanser as above and rinse it off well with lukewarm water. While your skin is still moist gently massage your face, lips, and neck with upward strokes with a small amount of warm sesame oil or this DIY SRIH WINTER FACE SERUM.
SEEMA'S SRIH श्री WINTER FACE SERUM
In a glass dropper bottle add 8 drops of pure therapeutic grade frankincense essential oil
4 drops of therapeutic grade lavender essential oil
1 vitamin E capsule (oil only)
Top up with sweet almond oil or jojoba oil or a mixture of both! Close shake and use this amazing winter serum. ENJOY!


Read another article by Seema Bhatia
---
Share

Picture Credit : silviarita from Pixabay