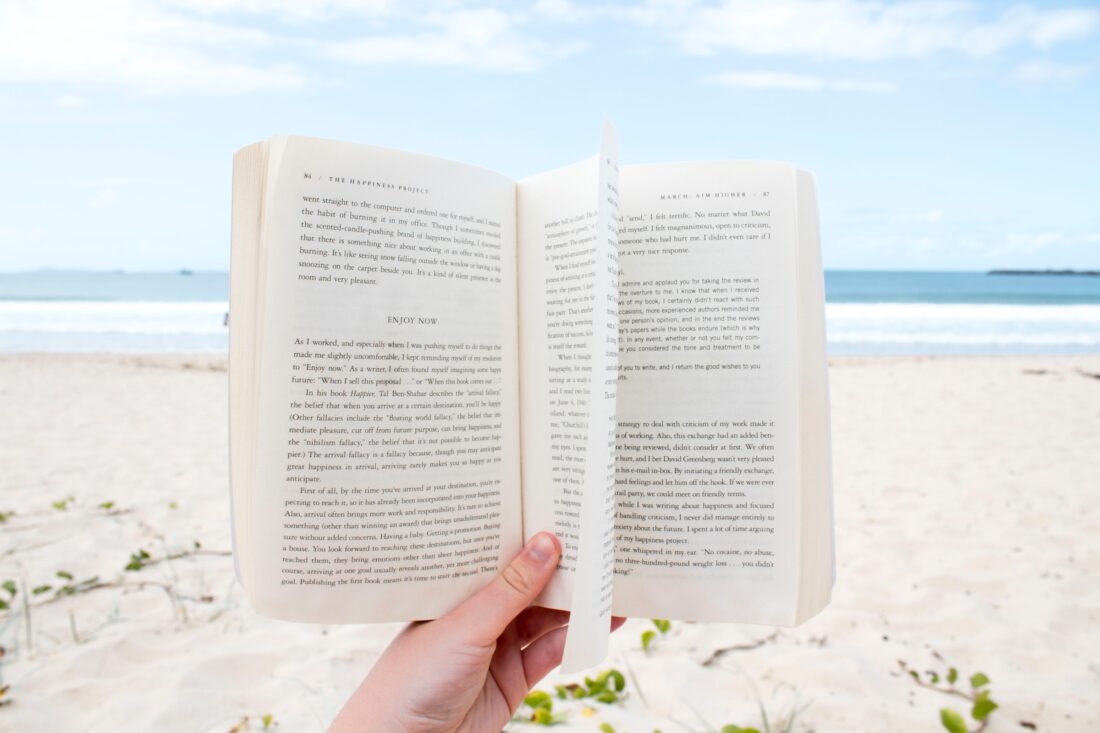 If you are looking for new books to read this summer, our reading list for teens has something for everyone. Our book recommendations range from thrillers you won't be able to put down to swoon-worthy romances, and inspiring coming-of-age young adult novels. So, whether you are an avid reader or inclined towards short and sweet reads, the reading list below is sure to have something for you.
Classics
Hard Times by Charles Dickens
(Age 11 and up)
Hard Times follows a group of people living in the fictional industrial town of Coketown, England, during the mid-19th century. The novel shows how each character's choices lead to an ending that is ultimately of their own choosing. Dickens explores life in similar factory towns, pulling together aspects of realism and imaginative elements.
Perks of Being a Wallflower by Stephen Chbosky
(Age 13 and up – Mature content, TW: drugs, sexual abuse, abortion)
Set in the early 1990s, the book follows Charlie, a 15-year-old freshman in high school. Charlie is a "wallflower", quiet, withdrawn and highly observant. We follow his journey as he meets two seniors named Patrick and Sam and slowly comes out of his shell. This is a coming-of-age book about self-discovery, mental health and standing for yourselves and your loved ones.
Science Fiction
Scythe (Trilogy) by Neal Shusterman
(Age 12 and up)
In this thrilling dystopian world, we follow the story of High schoolers Citra and Rowan in a futuristic society where all forms of death have been eradicated except for one. They are unwillingly chosen to be Scythe apprentices, and their new roles enable them to "glean", or murder, humans, the only remaining form of death and population control. Through their journey, they navigate the intricate political landscape of their AI-run society and the hidden corruption that lies within.
City of Embers (Series) by Jeanne DuPrau
(Ages 13 and up)
The story is about Ember, a post-apocalyptic underground city threatened by ageing infrastructure and corruption. The story follows two young teenagers, Lina Mayfleet and Doon Harrow, who start to grasp the truth about their quickly dying city. Through unexpected twists and turns, their journey leads them to follow clues left behind by the original builders of the City of Ember.
Romance
I Fell in Love with Hope by Lancali
(Age 13 and up)
This recent worldwide sensation follows a group of terminally ill patients who vow to live the rest of their lives to the fullest and find a love that transforms and transcends. Against the unforgiving landscape of a hospital, they embrace the joys within their reach: friendship, freedom and rebellion.
She Gets the Girl by Rachael Lippincott and Alyson Derrick
(Age 13 and up)
Following alternating POVs, we embark on Alex Blackwood and Molly Parker's college experiences. Alex is a bit headstrong, with a dash of chaos and a whole lot of flirting. Molly Parker has her whole life totally in control, except for her complete awkwardness. As the two start their five-step plans to get their girls to fall for them, they both begin to wonder if maybe they're the ones falling…for each other.
A Pho Love Story by Loan Le
(Age 13 and up)
This cute, lighthearted novel follows the dual perspectives of high schoolers Linh Mai and Bao Ngyuen, who come from families that run competing, rivalling pho restaurants. As they meet in secret, they both quickly fall in love. However, while Linh dreams of becoming an artist despite her parents' wishes, Bao struggles with the uncertainty of future career plans as the deadline for college looms closer.

Coming of Age
Perfect on Paper by Sophie Gonzales
(Age 13 and up)
This coming-of-age novel follows the teenage life of Darcy Phillips, an anonymous love guru with no love life of her own. However, when a fellow classmate catches her collecting letters from locker 89 – from which she is running her questionably legal relationship advice business, she is at risk of being revealed. In this funny, unpredictable book, Darcy goes through a journey of self-acceptance.
All the Bright Places by Jennifer Niven
(Age 15 and up – Contains mature topics: TW – Suicide, Depression, Anxiety)
A sensational, heartbreaking book about a girl who learns to live from a boy who wants to die. The story follows Theodore Finch and Violet Markey, a boy obsessed with death, and a girl with survivor's remorse. Loosely based on the author's past, these 2 teenagers discover that even the smallest moments can mean something.
Heartstopper (series) and The Osemanverse collection by Alice Oseman
(Ages 12 and up – Some contain mature topics)
Started as a thrilling webcomic and recently adapted into a netflix series, the world of Heartstopper (Age 14 and up – Contains mature topics, TW- Homophobia, Eating Disorders, Self Harm) follows Nick Nelson and Charlie Spring, two high schoolers at Truman Grammar navigating their lives at school, and their growing feelings for each other. The two were first introduced in her debut novel Solitaire, a story about Charlie's older sister Tori. Each and every one of their books is filled with lighthearted coming-of-age stories, friendships, and romances.

Mysteries and Thrillers
Win Lose Kill Die by Cynthia Murphy
(Age 13 and up)
This is a murder mystery following a group of high-achieving students at the historic Morton Academy. The highest prestige? To be head girl, awaiting all the success and opportunity that comes with the title. In this YA thriller, a series of murders target the school's brightest pupils, and someone is determined to clear their path to the top.
A Good Girl's Guide to Murder (Trilogy + prequel) by Holly Jackson
(Age 13 and up)
In this action-packed trilogy, we follow 17- year old True-Crime obsessed Pippa Fitz-Amobi as she investigates a 5-year-old murder-suicide case for her final year project at school. Everyone knows that Andie Bell was murdered by her boyfriend Sal Singh.. or was she? Each novel is filled with unexpected twists and turns, exploring the ideas of trust, loyalty, friendship and more while Pip tries to prove Sal's innocence and solve more mysteries that arise along the way.
The Paris Apartment (Series) by Lucy Foley
(Age 13 and up)
This immersive mystery follows the story of a young Jess Hadley who escapes England looking for a brand-new start. Leaving behind a scary past, Jess hopes to escape to her half-brother's apartment in Paris. However, when she arrives, she finds her brother to be missing. As she starts looking more and more into his disappearance, everything starts to go wrong. It's a delightful and thrilling mystery, weaving an intricate, immersive tale that you won't be able to put down.
Fantasy and Myth
Cruel Prince by Holly Black
(Age 13 and up)
This dark romance fantasy series follows mortal girl Jude Duarte, who, after witnessing her own parents' murder, finds herself living in an immortal faerie realm. The faerie however, despise humans, especially the youngest, and wickedest son of the High King, Prince Cardan. The tetralogy explores themes of power, truth and identity, and she is determined to prove herself worthy as she aspires to be a knight.
Echo North by Joanna Ruth Meyer
(Age 14 and up)
Echo Alkaev's previously safe and protected world comes crashing down after her father's mysterious disappearance, believing he has died. 6 months later, she is shocked after finding him in a cold forest, half-frozen, and guarded by the very creature who attacked her as a child, a talking wolf.

Literary Fiction
Where the Crawdads Sing by Delia Owens
(Age 13 and up)
Set in 1950s Marshlands, this book follows a story of a young girl orphaned at a very young age and ostracized by her community living in isolation. When two young boys become intrigued by her wild, unkempt beauty, Kya opens up to a new life—until the unthinkable happens and she finds herself a prime suspect in a murder investigation.
All My Rage by Sabaa Tahir
(Age 13 and up)
A beautifully written love story, All My Rage follows two teenagers and their fever dream about what home means when you feel like you don't fit in. Noor, Pakistani-born but emigrated as a child after her family was killed in a tragic accident, yearns for a culture that she never got a chance to fully know. Salahudin, dealing with the loss of his mother and a drunk father, scrambles to keep his childhood Inn intact. As they both go through unthinkable trauma, Salahudin and Noor must ask themselves what friendship is worth—and what it takes to defeat the monsters in their pasts and the ones in their midst.
Non-Fiction
Black Birds in the Sky by Brandy Colbert
(Age 14 and up)
Brandy's debut nonfiction novel follows the history of the Greenwood black community, before the tragic 1921 Tulsa Massacre. Before one of the most deadly acts of racial violence in American history, the community was thriving, until a white mob, armed with firearms, gasoline and explosives, completely destroyed 35 blocks of land, and left hundreds dead.
Eurydice Street, a place in Athens by Sofka Zinovieff
(Age 12 and up)
Sofka fell in love with Greece as a student but didn't expect to find herself back there many years later with a husband and children. The book accounts her first year living in Athens, as the family adjusts to their new life, and learns about the culture, music and history of their new home.

Reading list for teens compiled by –
Rhea Sheth is a grade 11 student who is an avid reader and loves all sorts of arts and crafts. She aspires to be in the field of medicine. Rhea loves to try new things, and when she's not listening to music, you can find her reading with a cup of tea. You can follow her on Goodreads under "Sheruthenose".
Rhea Lamba is a grade 11 student passionate about art and creativity. She loves to read murder mysteries and make artistic collages of her favourite books. You can follow her on Goodreads under "Rhea Lamba".