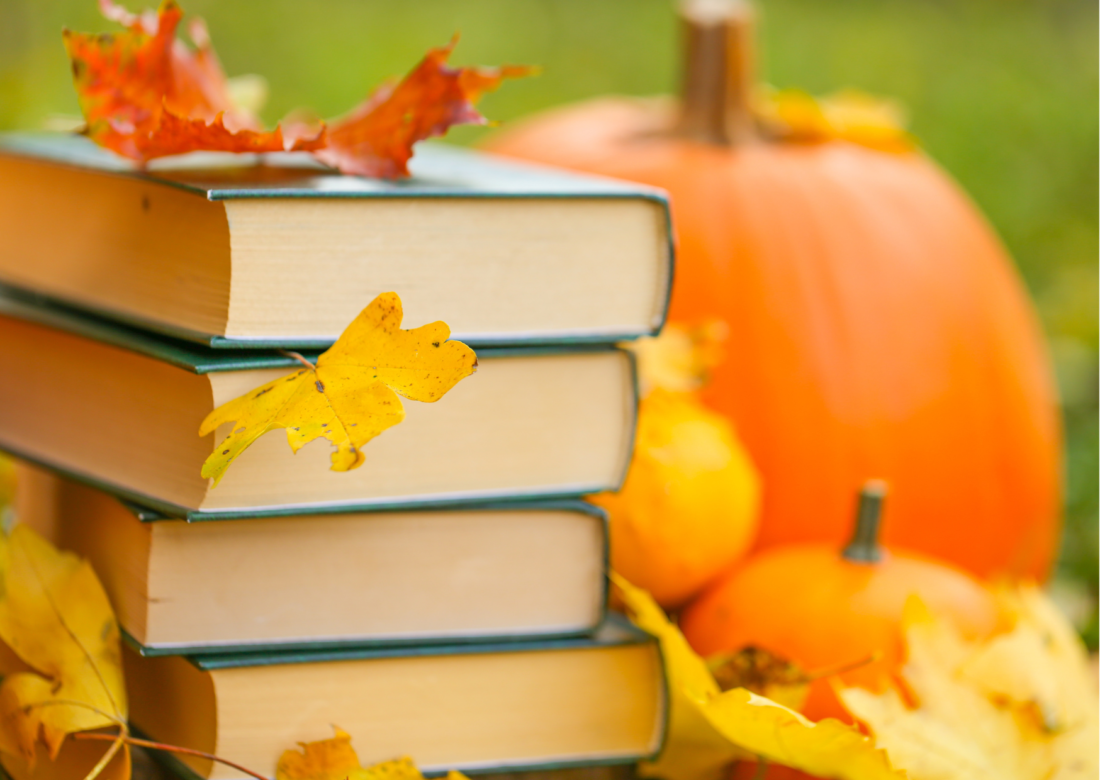 If you're looking to match your reading to the season, here are some spooky reads that will give you the right amount of chills and thrills. Book blogger Rita Shah reviews three magical, scary and mysterious books.
Legendborn
Legendborn by Tracy Deonn is "Arthurian legend meets Black girl magic", and there really isn't a better way to sum it up. Except to maybe add extra emphasis on the magic part.
Like many good stories, this book begins with a tragedy. Bree's mother dies unexpectedly in a car accident, and three months later, at the age of 16, we watch as Bree enrols in the Early College program at UNC-Chapel Hill. Joined by her best friend, Alice (an Asian American teenage girl), Bree is hoping the first few days on campus will be a fairly typical orientation to college life—getting to know the campus, setting up their dorm room, and maybe some teenage rebellion now that they're out of their parent's eyes. It's that rebellion that gets them in trouble, though. While at a party they aren't supposed to be at, Bree sees something that just does not compute. Something magical. And definitely something not of this world.
As the story progresses, Bree learns more about herself, her mother, and her heritage. In particular, she learns about her family's connection to root magic and the role it plays in her life. She also learns she's pretty magical herself in more ways than one. And, of course, she also finds love and some unexpected friendships.
The Bones Houses
The Bones Houses by Emily Lloyd Jones is a great read for October and November. It's nice and spooky without being too scary. And since I don't really do horror (especially body gore), this was the perfect "horror" book for me. 
If you like zombies but are tired of the standard brain-eating zombie story, then you'll enjoy The Bone Houses. This is a fantastic story based on Welsh mythology. An ancient curse has left the village of Colbren vulnerable to the dead rising and becoming "bone houses." Normally, they just stay in the woods, but something has changed. Now, they're entering the village and attacking those who live there.
Enter Ryn and Ellis. Ryn is Colbren's gravedigger by day, bone house fighter by night. Ellis is a map maker who happens to live at the Prince's castle.
Through some unexpected turn of events, they team up to solve the problem of the bone houses. Along the way, they both learn more about who they are individually and who they are together. 
Read the full review here.
Lost in the never woods
I do not like Peter Pan. Really, I find him insufferable. But something about Lost in the Never Woods by Aiden Thomas intrigued me. I liked the idea of telling the story from Wendy's perspective. I liked the idea of turning the usual Peter Pan story into something darker and more mysterious. When you put it all together, this is a version of the Peter Pan story I found fascinating and actually enjoyed. And I only found Peter to be insufferable about 5% of the time!
In this retelling, we meet Wendy in the summer between high school and college. It has been five years since she and her brothers disappeared. While she returned after 6 months, her brothers did not. Even worse? She can't remember anything from that time period, so she can't provide any useful information in the search for her brothers. Now, the children are missing again, which feels eerily similar to when she and her brothers disappeared.
Enter Peter Pan. He is in desperate need of Wendy's help, though, when she learns of the mission, she's skeptical she can help at all (and even more skeptical that he actually is who he says he is). But her grief still holds her (and her family) tight. And, by some miracle, her memories might be slowly returning. What unfolds is a story that is part mystery and part coming of age with a wonderful spooky (but not scary) twist. It was a really great read.
Read the full review here.