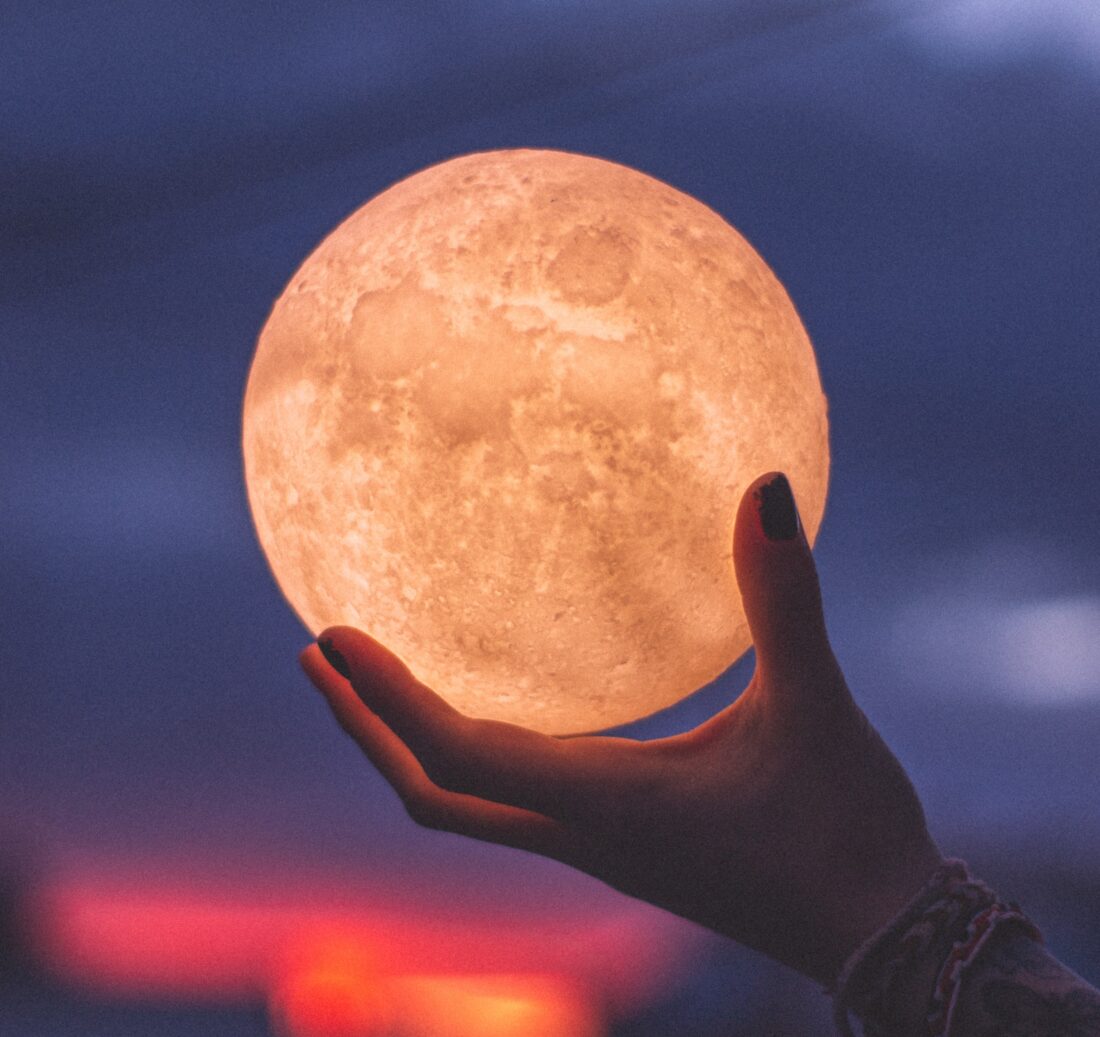 My karwa chauth story goes back to when I was three weeks into my marriage. An October wedding, KC (a.k.a. karwa chauth) appeared on the horizon in the same month that year. And since both families were typically North Indian – it was a foregone conclusion that I would keep the fast in spite of me being a rather non-ritualistic person who maintains faith is in one's heart and deeds rather than in rituals and customs. So, why didn't I question this ritual? My answer is – conditioning.
As it so happened, my first karwa chauth was at my in-laws' home and it went along expected lines –
Wake up at 4 a.m. to eat sargi (vermicelli). This presented a challenge as I wasn't even a breakfast person let alone a crack of dawn one!
Go without water all day. This was a psych war as just knowing that I couldn't, made me want to even more!
Dress up or rather deck up in all your bridal finery. Not an easy task when you are still reeling under your trousseau wear!
Keep up with the katha (story) at the evening puja (prayer) while keeping track of the passing thali (plate). This was fun, like playing passing the parcel, except that it needed dexterity as well as mindfulness.
Wait for the moon sighting. As the proverb goes – a watched pot never boils. And so, I waited for what seemed to be an eternity. Finally, dehydrated and hungry, I looked at the moon and the spouse through the jaali (sieve) with a precariously balanced diya (candlelight). Then gulped down the water and ate the food. KC done and dusted – I had survived.
It carried on in a similar fashion until the time of the fourth KC. That's when I got thinking about the logic to the fast – or to my mind, the sheer lack of it.
It was actually quite simple I thought. I wished a long and happy life for my husband every day and not just once a year. So, how was keeping a fast one day in a year more important than what I wished through all the 365 days?
The moon bit troubled me as well. I mean, how can the moon have a starring role in this when we know exactly what it is all about thanks to all the footprints left behind by the many lunar missions?
Over and above all, if my faith was so strong that I didn't need to express it in performing any rituals, then why this one?
I questioned myself and the societal conditioning that comes with following rituals. Is it the fear of the unknown and concern for our loved ones that stops us from diving deep into the genesis of customs and rituals, their essence and meaning?
While popular cinema and folklore have played a big role in turning KC into a festival, they have been remiss in telling the complete story about the significance of karwa chauth.
It is believed that in the olden times when girls were married off at a very young age, the bride on reaching her in-laws home would befriend another woman who would then be like her soul sister – a kangan-saheli or dharam-behn for life. Both girls would be more or less the same age, married in the same village and their friendship would be solemnised in a ritual – the karwa chauth, which would be celebrated every year.
Celebrated on the fourth day of the 'Karthik' month, it was a mutually and immensely beneficial bond of emotional and moral support to young girls in a time when communicating with their parents and friends was difficult. It meant that they had each other's support in times of hardship.
Another theory states that since it was sowing time at the onset of the Rabi crop season, the concept of fasting might have started as a wish for reaping a good harvest in the wheat sowing regions. The name came from the big earthen clay pots known as 'karva' in which people stored wheat.
Over a period of time, the festival drifted away from its original meaning and many legendary tales became associated with it. The earliest reference of karwa chauth can be found in the Mahabharata.
As per the story – Arjun went to the Nilgiri Hills to offer prayers, accompanied by his wife Draupadi. On the way, Draupadi was overcome by the fear of being alone in the forest, so she invoked Lord Krishna's help. He appeared before her and cited the example of Goddess Parvati who had asked for Lord Shiva's help in a similar situation. She was advised her to observe a fast on Kartik Krishna Chaturthi to ward off evil. Lord Krishna advised Draupadi to do the same and assured her it would also ensure the victory of the Pandavas.
With the passage of time, as is common, customs and rituals evolve into an unrecognisable form of their genesis. Thus, from being a celebration of the perfect social support system for women that reinforced and renewed the bonds of friendship with feasting – KC is now a day dedicated to the well-being of the significant other (the man), with the involvement of starvation and dehydration by the other (the woman).
This modern day avatar, I'm not convinced has its heart in the right place. Even though some men are now keeping the fast to "give company" to their wives, it doesn't change the basic fact that it's the women who are expected to fast for the men – be it husbands, sons, brothers, et al. Think about it for a moment – doesn't it make more sense for both the partners to wish health and happiness to each other 365 days of the year (or somewhere close to that number :)) instead of pinning it all on the one night of moon sighting?
To quote the wise words of Shohrat Bukhari – "Ham-safar ho to koi apna-sa, chand ke saath chaloge kab tak." (Roughly translated: It is better to rely on the person who is always by your side – instead of relying on a moon that comes and goes whenever it wants to shine elsewhere.)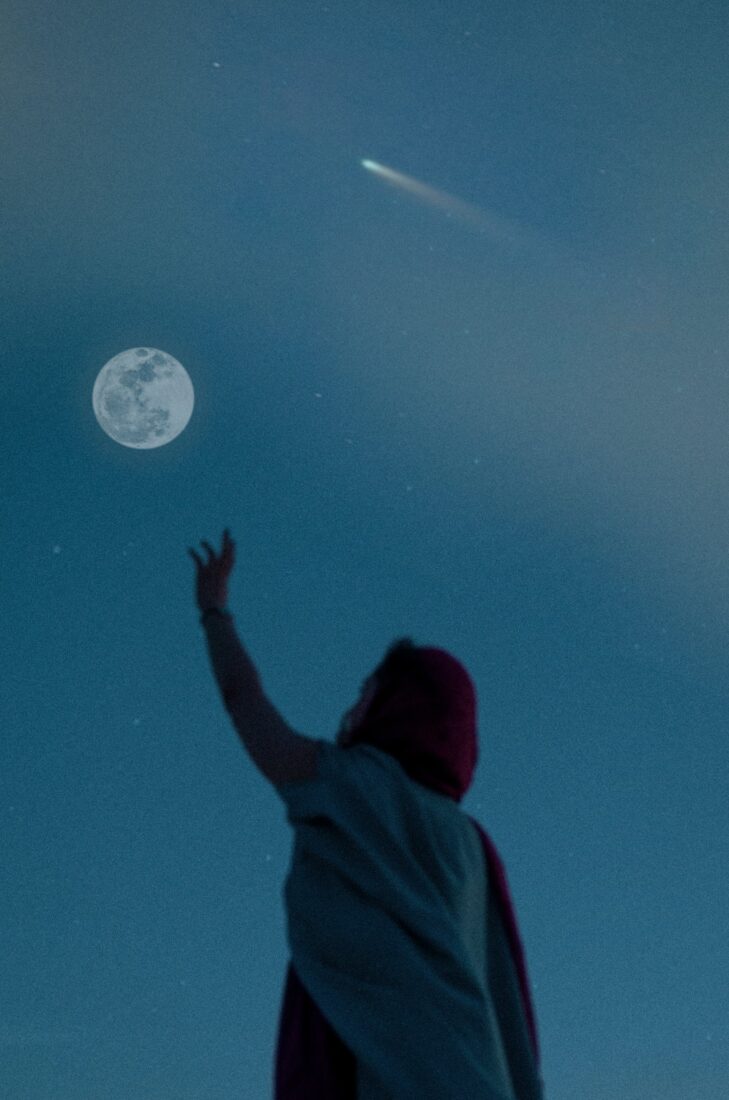 ---
---
Share

Photo by mohammad reza razmpour on Unsplash and Google