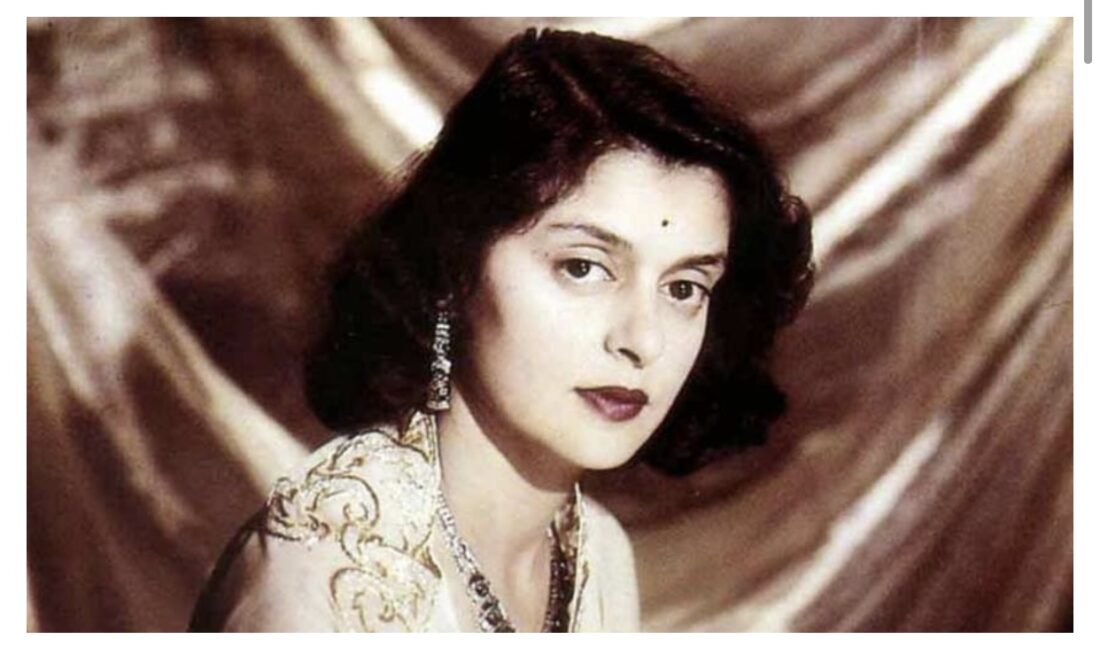 As I was transported to the Jaipur of the 80s and 90s, my most memorable years in the city, I recalled how life had been one big celebration with never a dull moment with the larger-than-life Gayatri Devi, Rajmata of Jaipur, always at the heart of it.
My first interaction with the Royal House of Cooch-Behar happened in the late 60s when I met Maharaja Jagaddipendra Narayan at Babina, a quaint army cantonment near Jhansi, Uttar Pradesh. The extremely charming Maharaja was an honorary officer of the 7th Light Cavalry, one of the oldest regiments of the Indian Army. He had come to attend the Zojila Day celebrations commemorating the incredible feat of the regiment's tanks going into battle at the dizzying heights of 11,578 ft of the Zojila Pass during the Indo Pak war of 1948. They were hailed as the 'Saviours of Srinagar'. 

After the celebrations, the Maharaja had lunch with us and recounted amazing stories from his days in Cooch-Behar. I listened attentively, hoping to tell them someday to my grandchildren, little imagining that a decade later I would get several opportunities to meet his sister Gayatri Devi, Rajmata of Jaipur and add many more colourful chapters to the tales that he told us.
The first time I met the Rajmata, is still vividly etched in my memory. She walked into the room, a veritable cloud of vibrant sea-green, in her trademark French chiffon sari and striking jewellery, exuding an ethereal radiance that can barely be described. It was a small dinner party at an army officer's home. My husband Keshav was not in town, and the host introduced me as the wife of a Brigadier of the 7th Light Cavalry. She was so happy to learn about my husband's regiment that she spent a large part of the evening asking me about it, my life as an army wife, and my work in tourism. Suffice to say, I was overwhelmed by her warmth and completely mesmerised by her charm. 
The regiment held a special place in the Rajmata's heart, so in 1984 when the 7th Light Cavalry was celebrating its Bicentennial at Babina, she graced the occasion, thus making the event all the more memorable for all those present. A photograph of the Rajmata in a pink chiffon, with my husband Keshav in his ceremonial Blue Patrols, taken on the occasion, has pride of place in our home.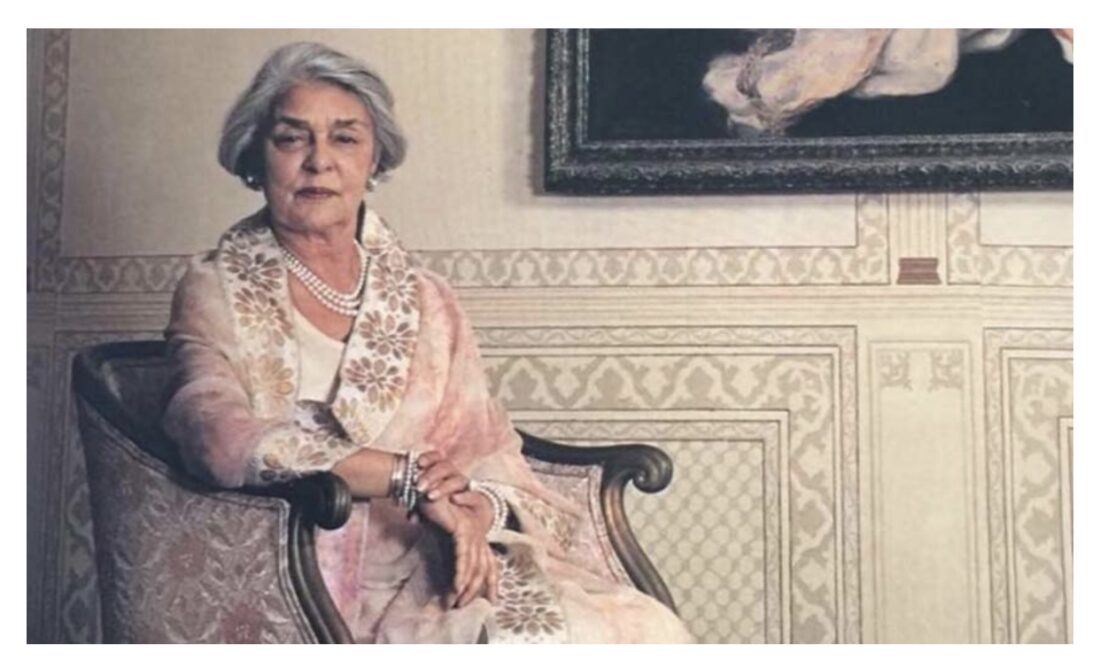 In the early 90s when the regiment was stationed in Jaisalmer, the Rajmata decided to attend Zojila Day. It was a great joy for my husband that she asked him to accompany her to the celebrations. During the trip, she mentioned to him that I had never invited her home. Now, I hadn't been remiss, just worried about inviting her home! But since she had now practically invited herself in such a beautiful expression of her affection for us, it gave me the courage to arrange a dinner party for the Rajmata.
As we only served vegetarian food at home, the menu for her dinner became a bit of an issue. My husband insisted we include some non-vegetarian dishes, but I did not budge. Instead, I told him to open the bottle of King's Ransom whisky that he had been saving for our daughter's wedding – after all, who knew the groom may turn out to be a teetotaller (he didn't, but I'm sure he agrees that the precious whiskey was put to good use)!
We invited a few common friends and my son, daughter in law and our Swiss friend Andy Zgraggen drove down from Delhi. It was a very pleasant and informal evening with a lot of laughter. When Rajmata took out a cigarette from her bag, Andy took his lighter out to light it for her but told her I did not allow him to light a cigarette in the room so they should sit out on the terrace. I will never forget the expression on Andy's face as he followed the Rajmata out on the terrace to enjoy a smoke! She so enjoyed the simple meal that our daughter had cooked that a few months later at her birthday party at the Rambagh Palace, the Rajmata generously told one of the guests there that I served very nice vegetarian meals at home.
While the Army, and parties were a big part of her life, few would know that she was not averse to walking through the small, crowded streets of the 'purana shehr' or the old city, of her beloved Jaipur. I saw this side of her thanks to her chronic frozen shoulder and Vaid ji (a very renowned Ayurveda practitioner). Rajmata had suffered in pain for many years and heard me praising Vaid ji so often that she asked me to bring him to Lily Pool, her residence so he could help cure her. I had to tell her it was not possible for Vaid ji to come to her because he ran a charitable clinic where he saw more than a hundred patients daily, some of whom waited days to be seen by him. The Rajmata then asked if I could instead take her to meet him at his clinic.
I did manage to fix an appointment with him, but was a nervous wreck. I worried about taking her through the narrow lanes of the old city, with heaps of garbage lying all over and stray cows occupying most of the space, but she didn't seem to be concerned by it at all. While Vaid ji worked on Rajmata's shoulder, she sat through the painful manipulation stoically. Two sessions with him, and she playfully announced that she was good enough to try a game of tennis right away!
While people have seen and heard a lot about her beauty, glamorous life, and the parties she threw, I was privileged to see a very different side to her personality. Her love for the Army brought us in contact with each other, but it was her interest in lives outside the palace that built a relationship that lasted many years. For some reason, she took to me and was so kind and welcoming that over the years many friends and family asked me to help meet her. I was very careful not to burden her with too many requests, and she was gracious enough never to turn down any of my requests. As we all knew well, Rajamata Gayatri Devi was a true queen of hearts.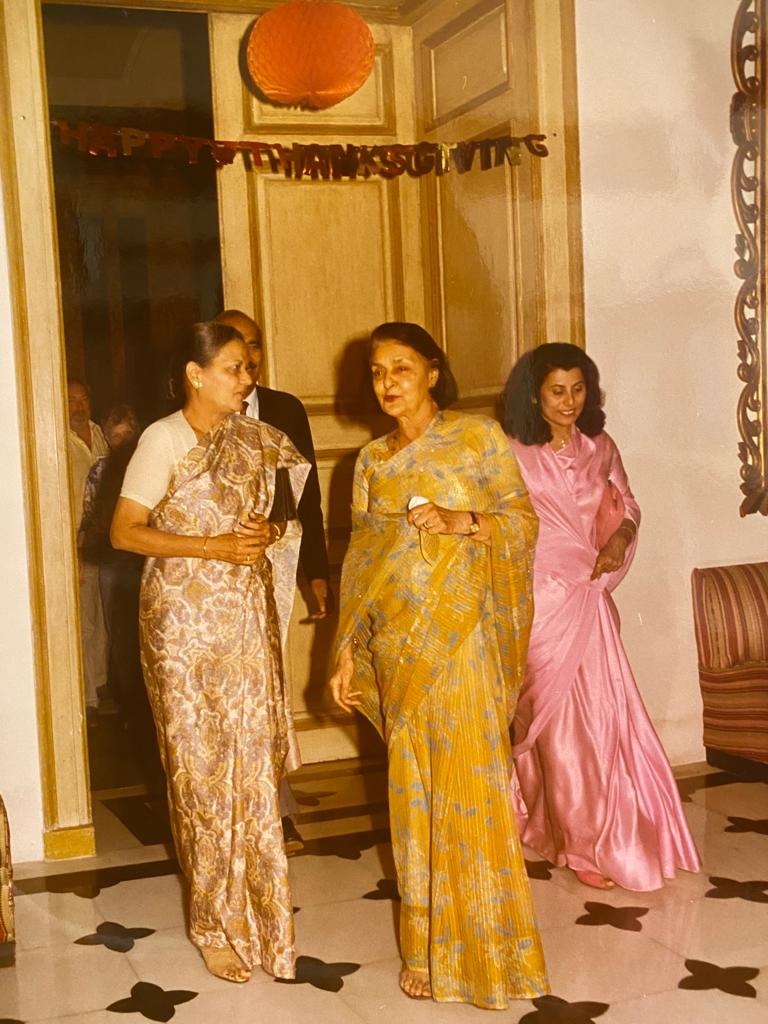 ---
Share

Picture Credit : Tara Deva