Alka Joshi's culturally rich debut novel sweeps us back to 1950s post-independence India. Vivid and compelling in its portrait of one woman's struggle for fulfilment in a society pivoting between the traditional and the modern, The Henna Artist opens a door into a world that is once lush and fascinating, stark and cruel. Joshi's sumptuous prose hit the jackpot when Reese Witherspoon endorsed it for her Hello Sunshine Book Club and The Henna Artist quickly became a New York Bestseller. Joshi is working on the third novel in the series and the movie of The Henna Artist begins filming in 2022.
We sat with the author to know more about her trilogy, women's empowerment, the up-coming Henna Artist movie and more.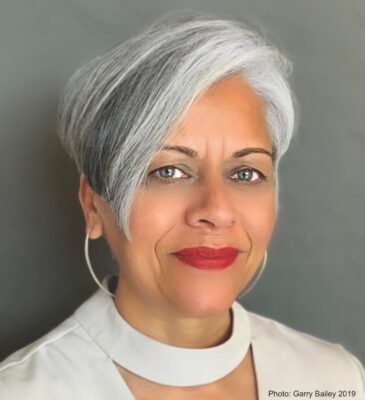 Tell us more about the inspiration behind The Henna Artist?
I wrote this novel for my mother. She had to abandon college and career for an arranged marriage at 18 and three children by 22. But she made sure that I, her only daughter, would make all the choices she didn't get to make. About marriage. About career. And about children. She only asked that I learn how to sustain myself financially before marrying so I would always have options. As I got older, I realized how far her gift to me diverged from her upbringing. How could I ever repay her? I couldn't change her past. What I could do was create Lakshmi, a young woman who deserts her arranged marriage to forge her own path as a celebrated henna artist in 1955, the year my mother was married.
Lakshmi's story is about breaking conventional shackles and the quest for independence from political, social, and socio-economic barriers. In your opinion has our modern world evolved in terms of acquiring this independence or do we continue to build new prisons for ourselves?
Today, for the first time, many middle-class Indian women are requesting pre-nuptial agreements from their husbands because these women are making more money. For the first time, families are refusing to pay a dowry because their daughters do not need to be taken care of financially. In the lower socio-economic classes, however, in many families, parents still decide their daughters' fate – when they will marry, have children, and many such girls do not receive an education beyond 8th or 10th Grade. It is these women that need our help. One of the charities I work with is called Room to Read because I feel that literacy is the way out of poverty. Their focus is to educate the world's most vulnerable throughout Southeast Asia in remote communities and villages and explain to families why it's important.
What response from your readers has given you the most joy?
Women from all over the world have said that when they read about empowered and resilient Lakshmi, and when they see me in my 60s, publishing books for the first time, it gives them hope and encouragement to continue their own passion projects or even try something that they always held themselves back from trying.
What response from your readers has most surprised you?
That my readers now all want to go visit India! As a young immigrant, growing up in America, everyone in the West thought India was such a nasty, dirty, illiterate place. I of course knew that wasn't true, but my 9-year-old self thought it best to keep my mouth shut. For so long I didn't want to have any association with India but now people read my books and tell me, "I love what you've written about the joy, beauty, colour and vibrancy of the place. Now I want to see it for myself."
What do you most attribute the success of both you and your book to? Your husband's support? Your MFA? Reese Witherspoon?
It's a combination. Having Reese Witherspoon's support for The Henna Artist was huge, especially because my book was released during the pandemic. Where would it have gone without her endorsement? Readers have also shared that the success of this book lies in its flawed characters, because as people, we are all flawed, and readers can see themselves in the characters I've portrayed. The characters have helped readers grow and teach them something about themselves, their motivations and blind spots.
Tell us about the journey of your movie deal and upcoming movie! I hear it's called the 'Indian Downton Abbey'? What should we expect?
I think you can expect a very lush production which is taking place in Jaipur and Shimla. Lakshmi is being played by Frida Pinto, who is very thoughtful and focused when she discusses how she wants to play the role. Many people told me The Henna Artist would become a film one day. I still cannot believe they were all right! All those people who predicted this, whatever they were feeling viscerally when I was telling them about the plot of my book has come to be true.
The Jaipur Trilogy will soon have its third and final book out into the world. Tell us more about this book and the exciting research that I believe involves perfumeries in Paris?!
While book number 2 is about Malik as an adult, book number 3 is about Radha as an adult. Radha is living in Paris in 1974. She has a French husband who she met in the Himalayas while she was going to school there and they have two little girls. Radha was so good at mixing henna paints that she decided to study Chemistry and what is the most beautiful thing you can do in Paris with a Chemistry degree? Develop fragrances! While helping her master perfumer design a signature scent for a client, who should show up at the door of her Paris apartment but the baby she gave up in The Henna Artist all those years ago! He is now about to graduate from high school and accidently runs across papers that lead him to believe that Kanta and Manu are not his parents. He wants answers from Radha.
As part of my research, I will soon be off to Paris and Grasse! I will be taken on a tour of the perfumery museum in Versailles and will go into the major labs and talk to master perfumers. I'm really excited!
How does your trilogy inform the world about aspects of India's culture and heritage very few people know about?
In The Henna Artist I explore the art of henna, why it's applied and what the herbal remedies are that Lakshmi uses on her clients and how even to this day, herbal remedies are very important part of South Asian life. In The Secret Keeper of Jaipur, I cover the whole gold territory. Why is gold so important in India? Why is it being used for dowry, security, retirement? In book 3, I get to tell the world about all the base ingredients that go into fragrances that are mined and harvested in India. India's heritage is so rich and diverse, and it's an honor to be able to shine a light on South Asian traditions and history less explored.
How has the success of the Jaipur Trilogy changed you as a person? What have you learnt most as a writer and role model?
I'm delighted that people consider me a role model or are looking at me and thinking 'well if she can do it maybe I can do it too.' I am more than happy to uplift other women to help make that happen because we women all need to support each other. We all need a seat at the same table and regardless of whether you want to have a child and I don't, or you want to work outside the home, and I don't, regardless of what kind of life we want to live we should all be able to have a seat at that same table and support one another. Paying it forward is so important in life.
What is your message to readers in Asia?
You are stronger and more resilient than you think you are. If you have a passion project you want to work on, start working on it today. Don't put it off till tomorrow or ten years from now. Grab whatever minutes you can out of each day to work on it because I think it's only in nurturing your own creativity and your own ideas about life that you grow as a person. I think this gives you so much self-fulfillment and satisfaction in life.

---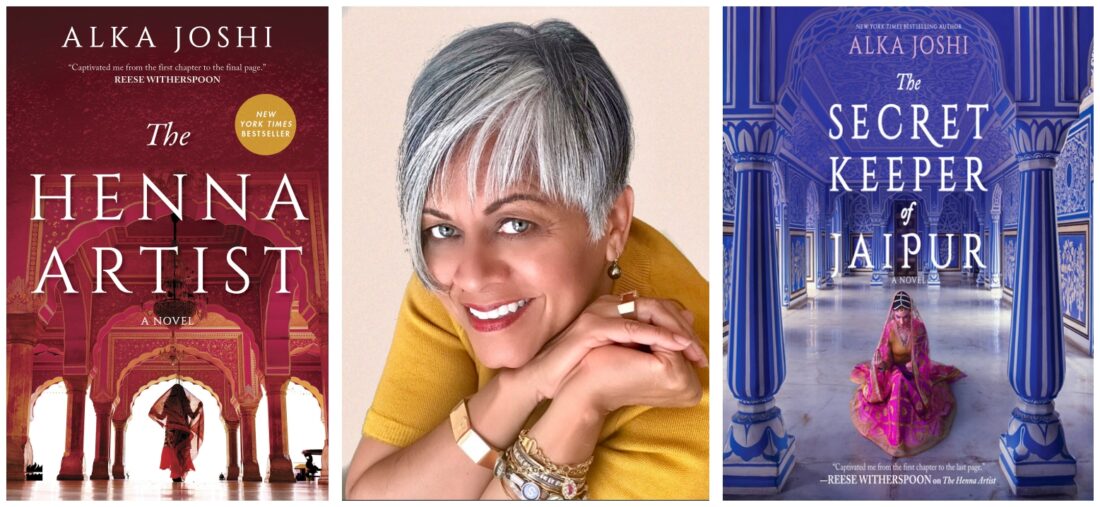 ---
Share
---