"A performer without his audience is incomplete", says Sonali Devnani. An award-winning Indie filmmaker and photographer with a massive following on social media, Sonali is best known for her raw, intense, gripping photographs of rural and tribal communities in India. Her strength as a photographer and filmmaker lies not just in her skill, as she captures the nuances and details of the everyday Indian. Her real power that gets her subjects to open their hearts and homes is in her ability to cultivate deep relationships with the people and places she captures with her lens.
One of her favourite places to shoot is the golden city of Jaisalmer in India that sits alongside the India-Pakistan border. "With its historical landscape of the magnificent Thar desert, miles and miles of golden sand, Jaisalmer is resilient, warm and hospitable…just like the people", she says. "When I first came here, it felt like no man's land. Every few minutes as we drove along the desert landscape, we would come across a handful of locals making their way home across the dunes. My induction into their culture stemmed from my eagerness to learn more about these people living in the heart of the Thar desert.
The city, I learned very soon is home to thousands of artists who for generations have been preserving the culture and heritage of the royal state of Rajasthan and India", says Sonali.

One being the art of puppeteering, which is performed by various tribes of Rajasthan from ancient times, and is an eternal part of the culture and tradition. Famous worldwide are also Rajasthani folk singers who initially originated from multiple tribes living in the state. Singing mainly of heroic deeds and love stories, the singers along with folk dancers were known for performing for and entertaining kings in the past.
Sonali informs that while "in 2019, Rajasthan hosted 1.6 million foreign tourists and 52 million domestic tourists, the Covid pandemic that started in 2020 has left some local artists struggling for even a single meal." Most locals of Jaisalmer who come from very humble and impoverished backgrounds depend on tourism as their source of income.
This September, in aid of this remarkable community of artists and performers, Sonali comes together with BookaSmile to host a virtual fundraising concert called "The Deserted Art". All proceeds will go directly to the puppeteers, magicians and folk singers, who have been left to fend for themselves during the pandemic. BookaSmile is generously matching all funds raised. A pre-recorded virtual concert (a first for many of the performers) consisting of these various artists from Jaisalmer will be aired online to an audience worldwide.
This show is a wonderful opportunity to experience the extraordinary talent of our homegrown artists carrying on the traditions of their craft, passed down to them by their forefathers. A unique experience for people who have never visited Rajasthan or India, the show will expose new viewers to the rich cultural heritage of the place.
As our talented artists struggle to earn their livelihood, they see no solution to their problems. The pandemic, still making its way around the world, will keep hotels closed and tourists away. Till when? No one knows.
A ticket worth a mere Rs.199 can help them through this challenging time and provide them with the assistance they so desperately need.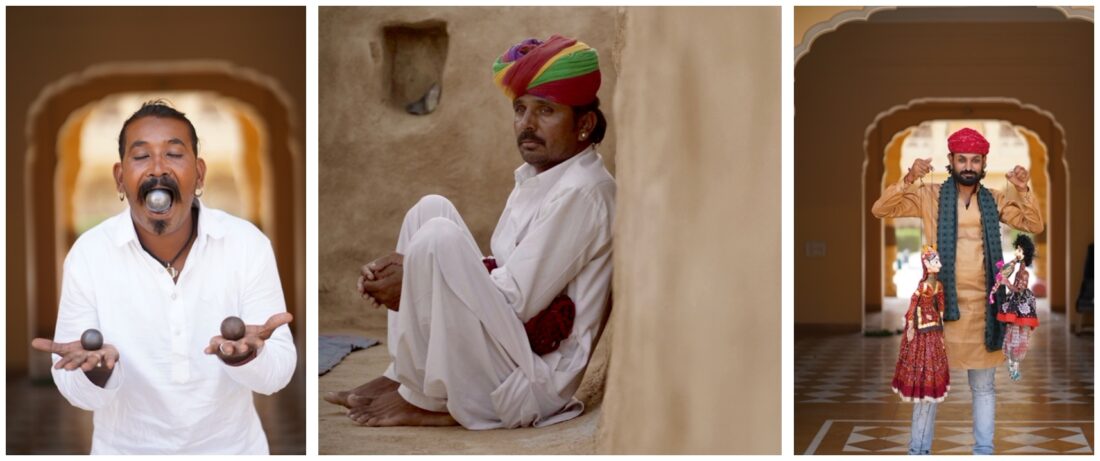 Show Details
The show will be hosted by book my show, and tickets will be priced at only 199 rupees (21.20 HKD, USD 2.73).
Date – September 25th 4:30-6pm IST
Pls book your tickets here: https://in.bookmyshow.com/events/the-deserted-art/ET00313863
All proceeds will be given to the artists for Covid relief.
BookMyShowBookASmile
---
Share

Picture Credit : Sonali Devnani