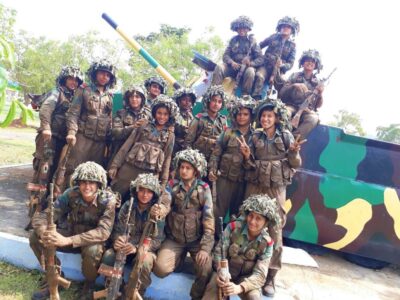 It took 45 yrs for the Indian Army to accept women in non-medical corps appointments, 73 years to give women ofcers command positions at par with their male counterparts, and 29 yrs after women officers were inducted in the armed forces, to give them permission to serve in combat roles. As expected, this decision has come with its share of misgivings and apprehensions, both from within the Army and outside, with a wide cross-section questioning the wisdom of this move. The arguments put forward by those against women in combat roles do not, largely speaking, give objective reasoning for their viewpoint and the discussion gets sidelined into a debate on patriarchy and social and cultural issues. With the main issue never getting addressed, it reinforces that women in combat roles aren't the problem: mindsets are.

Statements like "Women don't belong in combat arms," are routinely heard and the arguments that are presented range from problems women and men would face if launched together in operations; the logistics of catering for separate toilets; their safety during operations, etc. This write-up will try to address these arguments in an attempt to change the prevailing mindset, and hopefully, answer those whose main problem with women in combat is 'arranging a separate washroom'.
Women, the weaker sex?
Women in India have fought wars and also led armies into battles for centuries. What, then, caused them to take recourse to the apex court to consider their permanent commission; role in combat arms; intake into the National Defence Academy and Sainik Schools? It seems that more than the external enemies that women in uniform have to fight in the service of their nation, there are internal battles to be fought to change mindsets.
The arguments have always been circling around women being the weaker sex. The association of war, militaries and soldiers with men is considered "normal" or "natural" because of deeply rooted societal attitudes, resulting in women being equated with weakness, an excess of emotion and the need to be protected. Acceptance into the military has often been viewed as undermining the institution, thus resulting in women facing resentment, marginalisation, and discredit by their male counterparts even after close to three decades of serving in various branches of the Indian Army.
Being the 'izzat' (honour)
Why is the woman still considered the "izzat" (honour) of the home/country? How is the abduction of a woman officer/soldier different from a male officer/soldier being taken as a prisoner of war? The case of Lt Saurabh Kalia where he was tortured brutally before his execution makes the blood boil but also puts out a question: if a woman would have got the same treatment from the adversary, would the rage have been more? As equals, the country should feel the same rage if anything like this were to happen to any soldier, irrespective of their gender.
It is said that men are inherently protective of women and if they were to see a female colleague injured in battle, they would try to do everything to protect her. Surely, the same would be the case if any of their brothers in arms were in need of protection. Another scenario pointed out against women in combat is that of the implications for those rendering First Aid to them in case of grave injuries being sustained on private parts during battle. Needless to say, in such situations, the person attending to the wound would see it as simply a piece of flesh and blood that needs to be medically attended to, with the gender and organ being of no importance.
Physical training standards
There is a need to holistically review and evolve physical training standards, irrespective of gender. The present standards may need revision based on roles that need to be performed in combat. The solution to these problems is to create an appropriate, realistic, age and gender-neutral standard for combat arms and not ban an entire demographic group because there is a weak standard in place. A capable and competent majority of women cannot be penalised because the minority may not be up to the mark to serve in combat units. Moreover, selection processes for being allotted combat arms are already in place for male soldiers and officers. So, let merit, and not gender, be the deciding factor, both for men and women.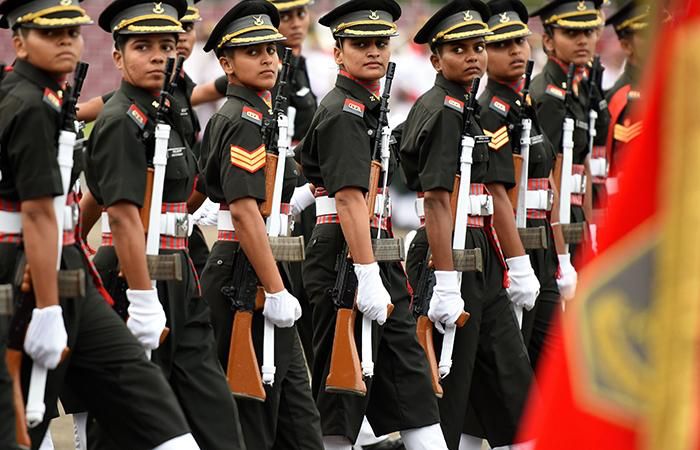 Toilet: Ek prem katha (a love story)
For people who view catering for separate washrooms for women during combat as the main problem, here's a simple question: What if the army was full of women and the percentage of men was around 0.56 (currently the percentage of women in the Indian Army)? Surely then, the men would have asked for a washroom or some sort of a place to do their business. It is normal to feel that way when you are one in many. Also, a solution is always available if the intent is there, like the Female Urinary Diversion Device (FUDD), which allows you to urinate discreetly while standing up or leaning back with minimal undressing.
No more tokenism
What is not needed is a model woman officer standing behind the Prime Minister or leading a contingent on Republic Day as a portrayal of women empowerment. More than empowering the women, we need to empower the armed forces, and it begins with providing equal opportunity to women. Patriarchy should not come in the way of equality. Let it be the survival of the fittest and the best in the organization, and not only of the fittest man. Making certain changes in the fundamental framework and stricter laws will address most petty issues being used as a case against accepting women in combat roles in the military.
Calling out patriarchy
The experience of women officers has been a mix with the majority having supported, groomed, mentored and trained them ruthlessly to turn them into good officers who can lead others into battle. There have been those who have tried to pull women down because of their gender or discredited their fraternity, only to goad them to train harder to lead men in battle.
What women need is for the armed forces to view themselves as a gender-neutral profession by removing their biases. The first step is accepting change, starting with girls getting admission into Sainik Schools and then joining National Defence Academy. Initial challenges in terms of amalgamation of training curriculum, trainers, administrative arrangements, etc. are to be expected but that is a matter of detail, which can get resolved if the Army has its heart in the right place.
Changing cultural mindsets is never without headache or heartache. "Gender can't be a basis of disqualification," says Additional Solicitor General Aishwarya Bhati. The women agree. Let the best man/woman win.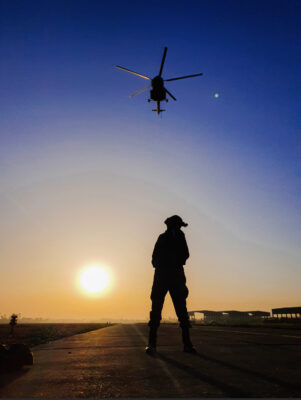 ---
---
Share

Picture Credit : Google