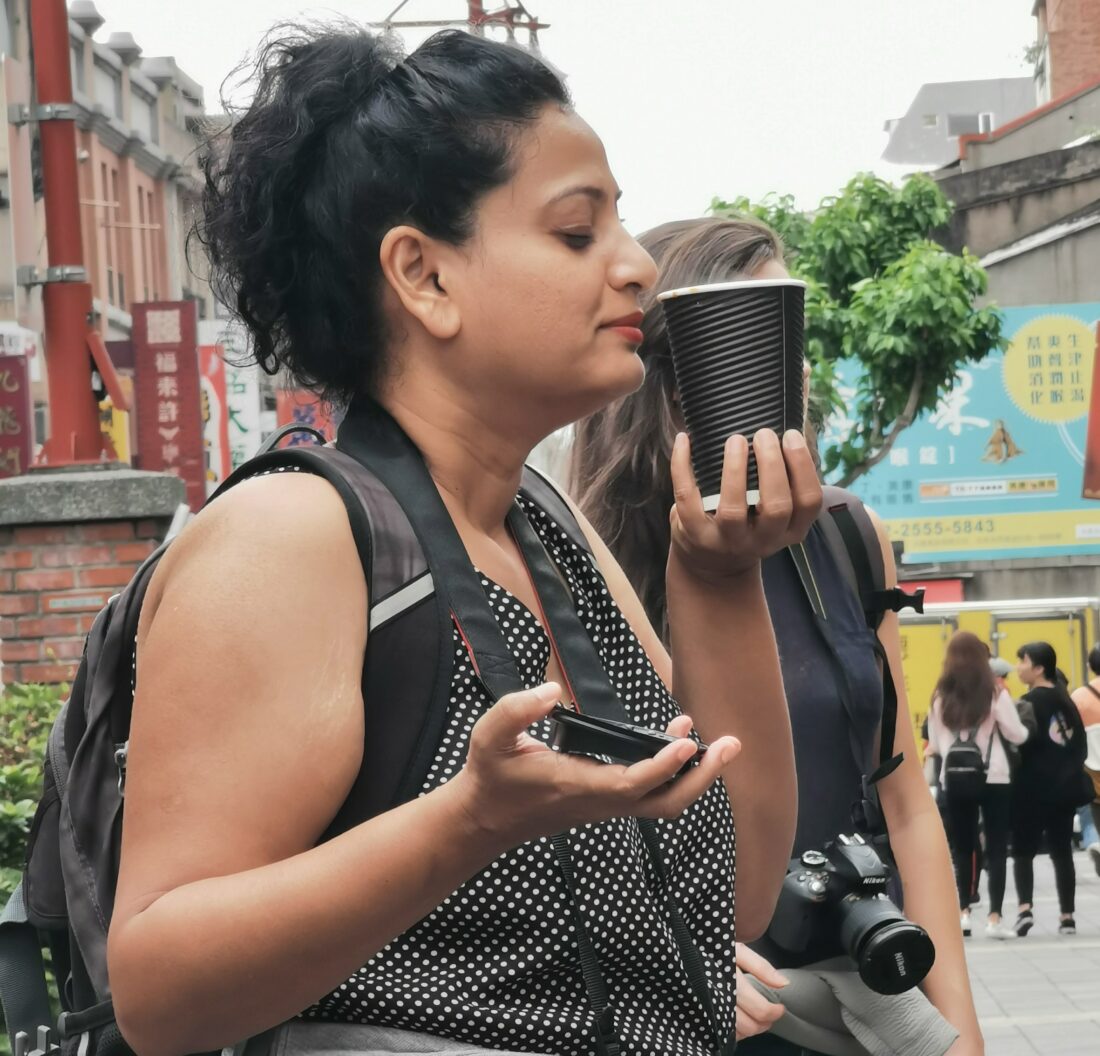 Not for me the coffee waltz. Just coffee.
Confessions of a coffee addict: Yes, I am a coffee-fanatic and a writer, in that order, whose purpose of life is to find deliverance in a cuppa.
I have spent hours in coffee shops enjoying a cuppa while watching a distasteful yet common occurrence, the coffee waltz. It's not for me, this fashion of coffee-togetherness that leads to naught. I believe speaking to my coffee and hearing it respond is far more fruitful. Coffee understands, which explains why I have successfully written four books while speaking to it in a café. And that is only the second reason I say so. The first reason is bizarre.
A few years ago, I put my life savings into a coffee plantation in the south of India and named it Coffee Slopes with the thought of growing, harvesting and subsequently brewing my own coffee and drinking myself into a caffeine heaven every day for the rest of my penniless life as my end goal.
While I live in hope that one day it will be achieved, I continue to find comfort in coffee shops around the world whenever I travel. Though learning the art of roasting and brewing coffee is a task that gets harder with every attempt, I simply refuse to give up.
A city that runs on coffee
My earliest memories of coffee are that of Bru and Nescafe – and later, the filter-coffee South India is so famous for, which I thought tasted rather like sweet milk without the addition of extra shots of decoction. Then one day in my early twenties I discovered black coffee – pure, black liquid bliss in a cup – and promptly fell in love with it.
When I moved to Dubai soon after, I had one desire – to visit every café in the city and understand coffee through its numerous roasteries, blends and origins. After fifteen coffee-drinking years in the city, I still find it hard to decide what is best – handcrafted or home-roasted coffee, pour-overs or the commercial coffee that gets served in Starbucks and Costa.
Now, before proceeding further, I would like to seek permission to bow out of the lives of the cappuccino and latte lovers and those who are impressed with words like green, spice, egg or charcoal coffee. Also, those who reach for milk and sugar.
I am in a serious relationship with The Black, and the only exception I am willing to make is for the varying shades of black. Though tolerant towards blends, I lean towards single origins, especially those from Guatemala and Colombia. And Rwanda. And DR Congo.
Now, that is my coffee!
I like my coffee cup to be spewing steam. I shudder at the word decaf and have a strong dislike for the plunger – it has to do with the temperature. I like steam in my cup and a plunger doesn't give me that. It is the same with Drip Coffee – it is painful to watch the slow drip and knowing well the horror of sipping lukewarm coffee from the collector. It takes away my will to live.
Blistered fingers tell the tale of good coffee
The Arabs got to coffee first – about 1200 years ahead of the Westerners. But the first wave of coffee hit the western world only in the early 1900s when brands like Nescafe put coffee on our tables; the "second wave" came when Starbucks and such like made it fashionable. But today with the Third Wave, we have finally realised that coffee isn't just coffee. Coffee is the result of patient planters and thousands of coffee pickers with blistered fingers.
I have some experience with this – remember Coffee Slopes?
The hand-picking process is not to be laughed at. I refuse to bring automation into the picture because a machine cannot tell the difference between green beans, unripe beans or overripe beans. But a human being can, and the blistered fingers of coffee pickers is evidence of that.
Coffee is a sensitive crop – like an artist. And nothing can rescue even the finest coffee on earth if the roast is dreadful, or if it has been stored thoughtlessly, or if the barista simply dumps boiling water over the grounds.
My favourite coffee shops around the world
Few cafés are as dear to me as the places I've travelled. For instance, when I go back to certain cities, like Vienna or Venice, I make straight for those cafés to celebrate my return.
Café Florian, Venice
Not only is it the world's oldest continuing coffee house, Café Florian also does the best coffee in Venice. With 300 years of expertise, what are the chances of their coffee going wrong?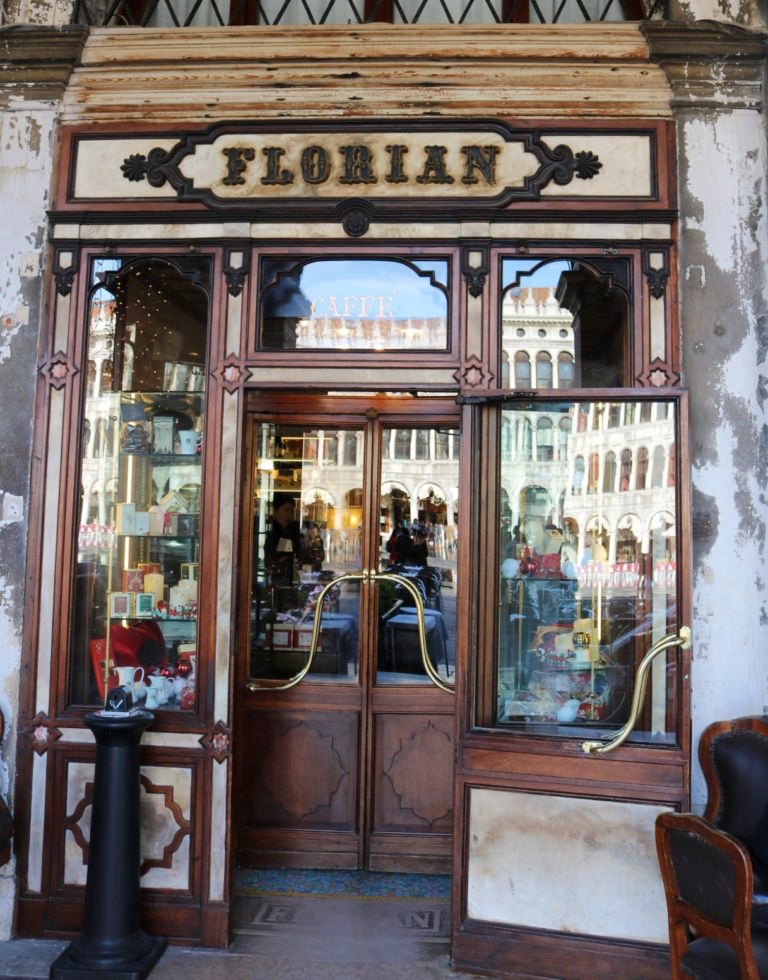 Café Central, Vienna
What the intellectuals and artists loved, so do I. I love their coffee so much that I could live and have my post delivered here if it came to that. Like Mozart before me, my order to the Tuxedoed- waiters is always the same. "A black coffee."
Fong Da, Taipei
A 1956 café that brought quality beans and roasted them on site in Taipei's busy Ximending area. Result? Sensational flavours in a cup. It is particularly famous for introducing iced coffee to the people of Taipei – but I'll let that pass.
Café Respirum, Karlovy Vary, Czech Republic
Coffee made with thermal waters and dash of Becherovka is my favourite alternative to a dark roast. A dash of cream helps. Cream is not strictly milk, is it?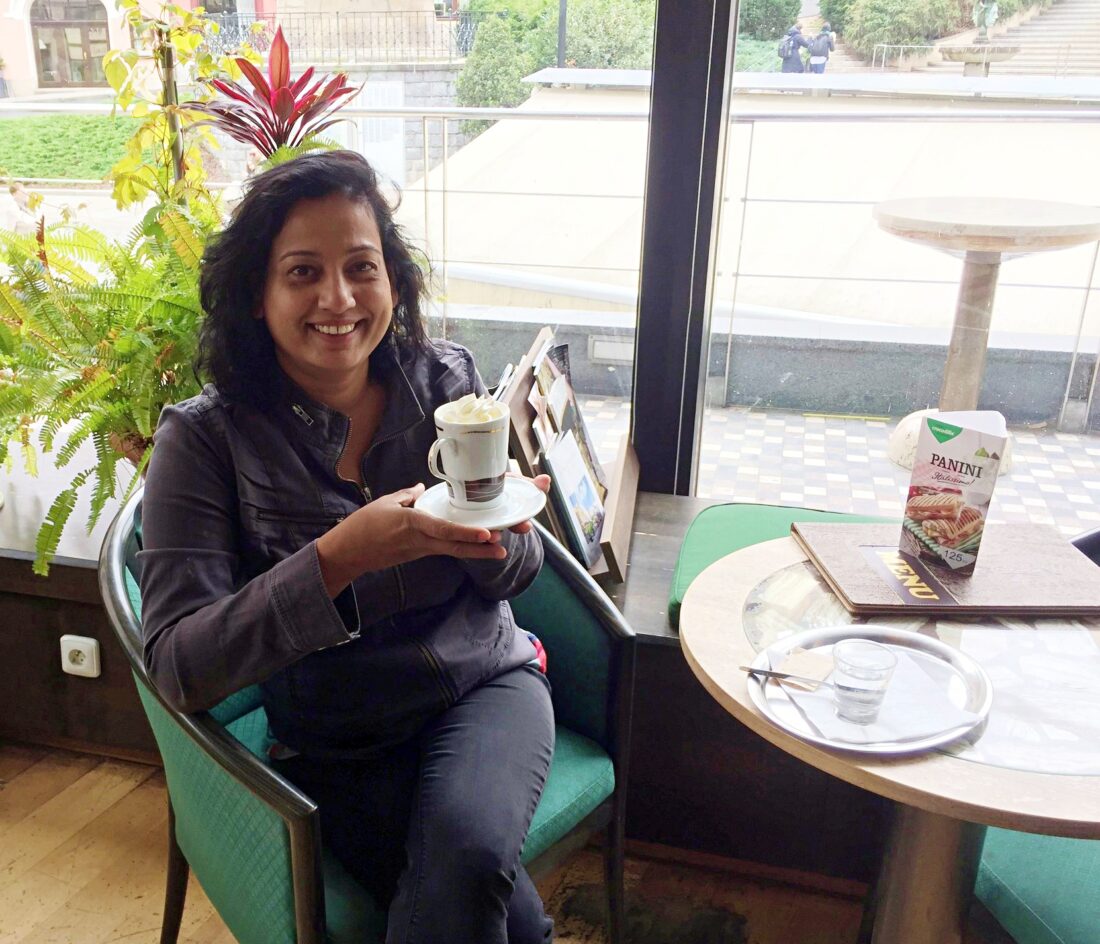 Au Bon Pain, Goma, (Democratic Republic of Congo)
Au Bon Pain does excellent coffee. Period. No fluff. Nothing like a cup of beautiful dark roasted local coffee draining into your cup. I spent six mornings enjoying every drop of full-bodied woody flavours of Gorilla coffee (yes, that's what it is called) and tasting the country in a cup.
Pierre Lotti Café, Istanbul
The Turks know their coffee alright. When you are served a cuppa so strong that it wouldn't sink a buffalo, by a waiter in an Ottoman garment, it somehow makes good coffee better. I have two reasons to return here – coffee and views of the Golden Horn.

---
---
Share

Picture Credit : Anjaly Thomas