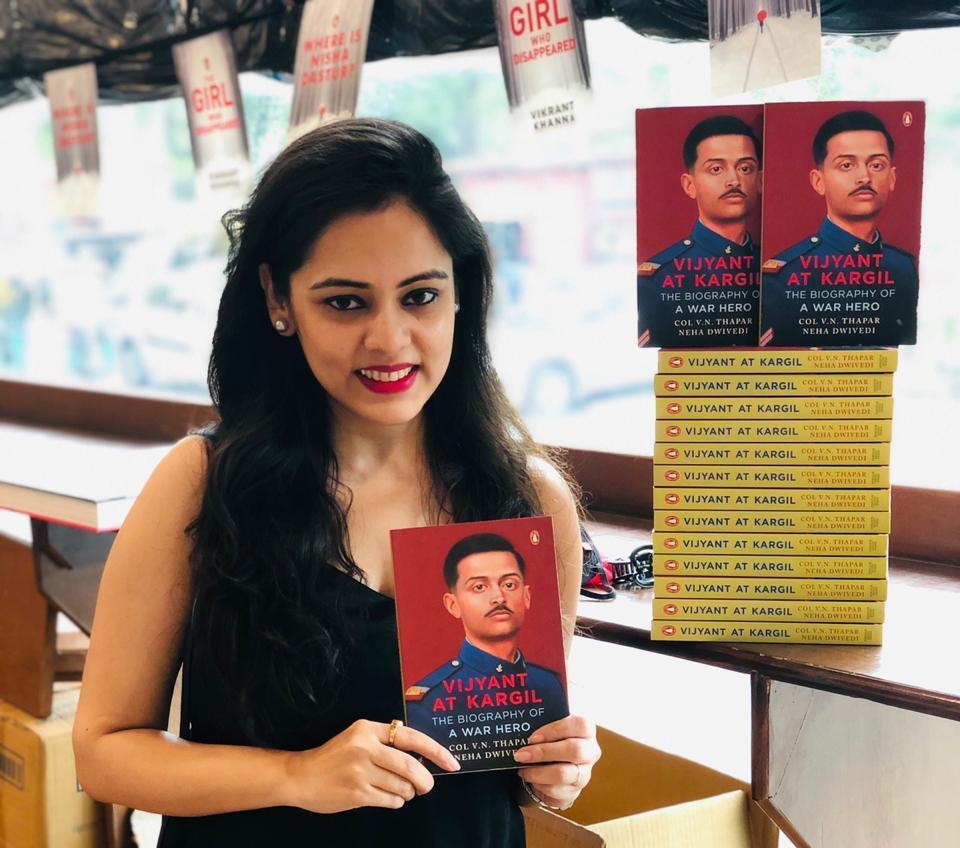 Neha Dwivedi's story starts like that of most kids from a defence background. Living in army cantonments all over the country with her Dad, Mom and younger sister, Neha was the perfect firstborn – an affectionate and happy child, a responsible older sister, she was good at studies and made friends easily. Then came the day that changed their lives forever – her father, Maj CB Dwivedi, was martyred in the Kargil war – and overnight, Neha grew up well beyond her 12 years. 
Though Neha was inclined towards literature and books from an early age, everybody expected her to become a doctor like her Aunt who she was very close to. Eventually, it was her father's death that made the decision for her as she went on to join Lady Hardinge Medical College. She couldn't, however, shake off the niggling feeling of still not having found her purpose.
In due course, she got married to an army officer and decided to move with him. During this period, a chance visit to an OB Gyn lead her to a training workshop in Childbirth education. She saw value in helping expecting and new mothers to make better choices by making a difference to their birthing and feeding journeys. After working in the new field for a year, she realised that she had truly found her purpose.
Writing happened almost as a natural extension of her love for books. A voracious reader even as a child – she literally lived the stories she read. From imagining the little tea scenes in the Enid Blyton's to the books that told true stories, it stayed with her long after the books finished. She would feel, "If they could do it, so could I."
The tragic loss of her father lead Neha to turn to words to seek solace. As she tried to read all she could about the war that took her father away from her, she began writing in her diary about what she felt to "Dear Daddy". It proved to be cathartic and made her realise that words helped her to heal.
Years later, the advent of social media made her words reach out to others in the form of writing for online portals, or as status/posts. Also, being married to an army officer, she would regularly come across stories of people in uniform that deserved to be told, but rarely were. So, when she got an offer from Penguin to co-author the biography of a war hero, she put her heart and soul into doing as much justice as she could to the story of the life of a young 22-year-old martyr – 'Vijyant at Kargil'.
The second book, 'The Lone Wolf' happened even before the first one was released, thus reinforcing her belief in the power of telling stories. While her personal life went through many ups and downs during this time, resulting in the ending of an almost 10-year marriage to her best friend-turned husband-turned best friend a second time, words, once again, stepped up to keep her company.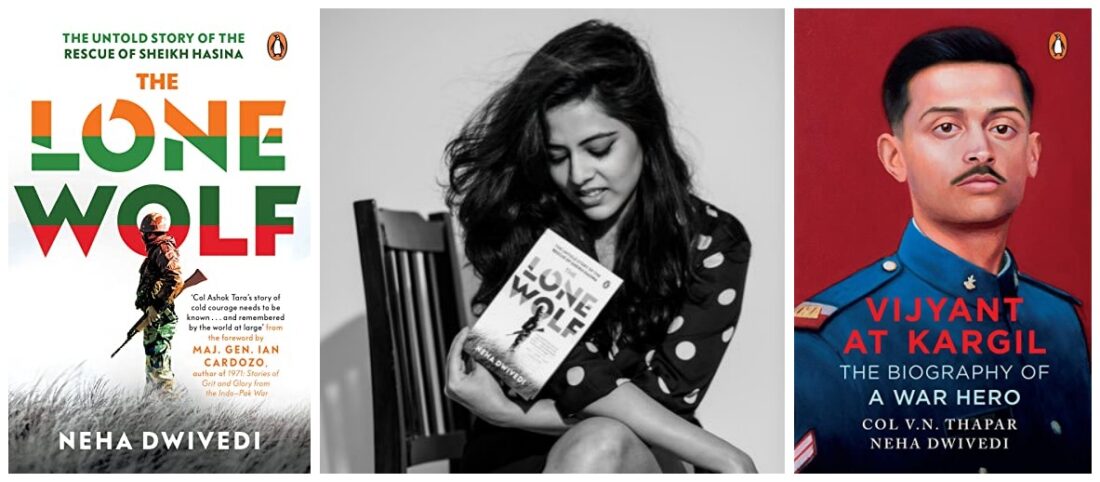 We caught up with Author, Doctor Neha Dwivedi on her return from her first solo holiday ever to Puducherry to celebrate her birthday, to get to know her some more.
What is your current state of mind?
Peaceful. It has been a good, peaceful, enriching couple of days. I feel at ease.

When and where were you happiest?
Happiest when my father was around and all the time spent with him.

What is your greatest fear?
Possibly, losing my loved ones.

Which word or phrase do you most overuse?
While talking I use "you know" a lot.

What is your most treasured possession?
Most definitely my inner circle. My people.

What is your greatest regret?
Losing my sense of self-worth at different points of my life.

On what occasion do you lie?
It is very hard for me to lie and I do not tell big lies. Maybe for small things like how far away I am from my destination. Even in that, there isn't a large difference.

What do you consider your greatest achievement?
Restarting my life, on my own after turning 30.

If you could change one thing about yourself, what would it be?
I wouldn't be as trusting as I am. I would also like to learn to not open myself too much and be a better judge of people.

What talent would you most like to have?
Playing a musical instrument.

What do you most value in your partner?
Do not have one right now. My ex-partner had a good heart, despite all his faults and I would always value that.

Who are the women who inspire you?
My mother and my sister. Both are extraordinary women in their own right.

What do you consider the most overrated virtue?
Loyalty at the cost of looking out for yourself.

How would your friends describe you?
I'm resilient. I talk a lot. I'm funny.

Which song always picks you up? And a book you can read any number of times?
Many. But when I go too low…it's "Ye honsla" from 'Dor'. I can read, 'The Inscrutable Americans' any number of times.

Which is the one book you wish you had written?
I WILL write it.

What lies ahead?
Writing more books. Travelling, a lot. Taking childbirth education to a bigger scale. Helping my mother in her work.

How would you like to be remembered?
As the one who always dressed up and showed up, regardless of anything.

If you could have a conversation with anyone in the world, who would it be?
MY FATHER

How do you like your coffee?
Like me: Strong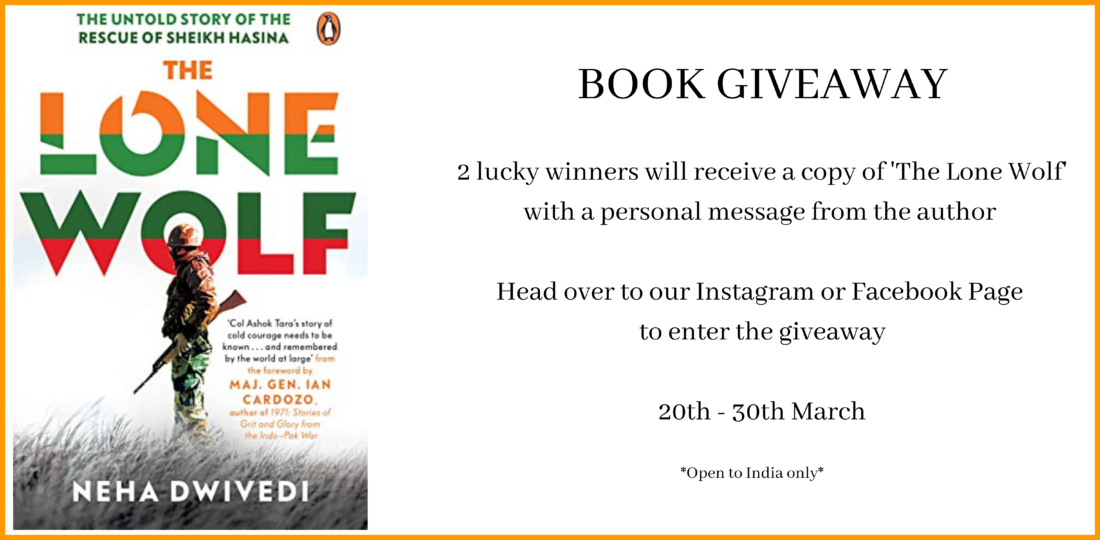 ---