Pooja Laungani's journey to becoming Hong Kong's first Cancer Exercise Specialist Trainer ( CES)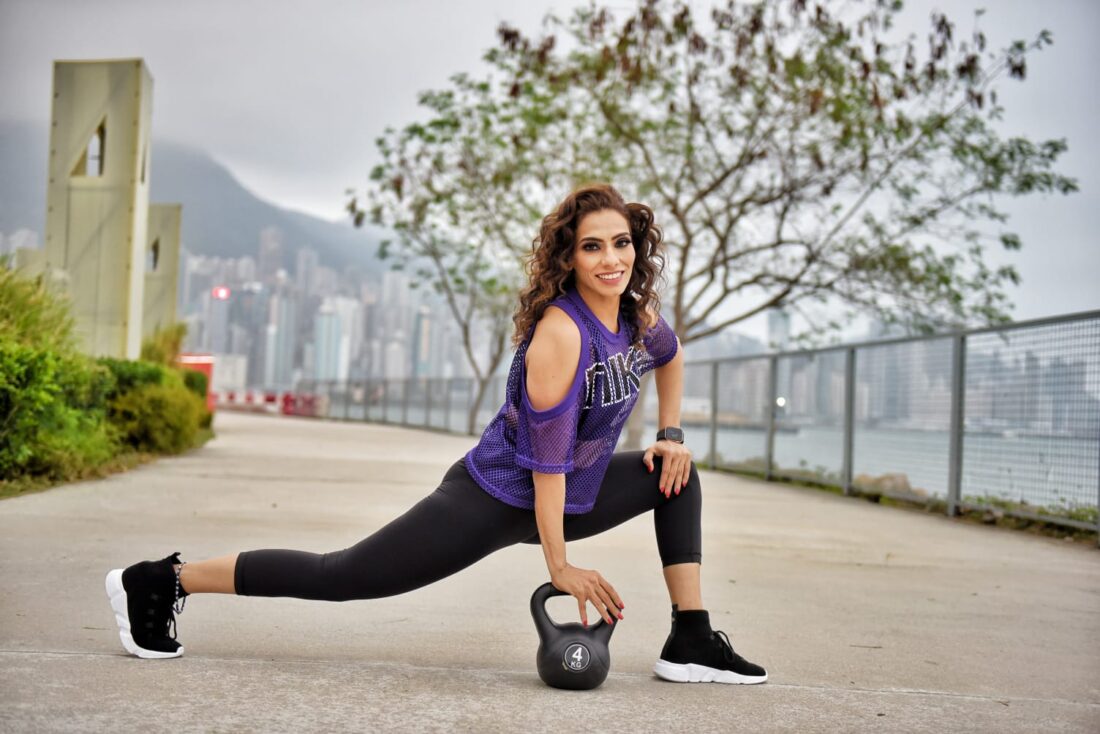 "Life is a stage, and one needs to play one's part with honesty and integrity. My story is one filled with miracles, which I hope can inspire others to follow their dreams no matter what."
Pooja is a fitness aficionado, dance trainer, entrepreneur, and a strong advocate for women's empowerment. The part of her job that gives her the most satisfaction is transforming the lives of her clients. Her journey as a fitness instructor began in a simple way, by imparting lessons from her idol Jane Fonda's (American actor, writer, and fitness expert) DVDs. A few years later, Pooja was thrilled when Sony TV released her Bollywood Dance Workout DVD "Fitness Guru" which gained popularity worldwide.
"Since childhood, I have been inclined towards dancing, fitness, and sports. After graduation, I joined IDEA — a renowned aerobic and fitness centre, owned by Mrs Sunita Kapoor, wife of Bollywood actor Mr Anil Kapoor", says Laungani.
"There, I got noticed by my Aerobics teacher, Mrs Nimmi Chainani, who recognised my potential and believed in my capabilities to become an effective fitness trainer. She offered me to assist her as an aerobics instructor. From working with her to starting my own venture, "Pooja's Fitness N Dance" in Bandra, Mumbai, was a difficult journey. To be a certified trainer, you need to complete a certain number of education credits. My vision has always been to change people's lives, which was a sufficient push for me to begin my journey. So, I started with basic aerobics training, followed by including industry experience as an assistant trainer."
Pooja kept adding new certifications to her repertoire. At present, she has qualifications in aerobics, step aerobics, ACSM (US), Reebok, TRX, Bokwa, Yoga, Zumba, pilates, kickboxing, sports nutrition (HKU), and CETI (Cancer Exercise Specialist Trainer, making her the first Cancer specialist trainer in Hong Kong).
"Years of hard work and dedication earned me a good reputation. Working with a few Bollywood celebrities helped grow my clientele. However, things changed when I came to Hong Kong 11 years ago. After years of working successfully, I had to start from scratch again in a new country. Initially, I worked with gyms and yoga centres as a freelance dance and Zumba instructor. Then, I started offering personal training to people from different age groups", shares Pooja.
"Soon, I started offering personal training to people from different age groups across the city. Today it gives me immense pleasure to share with people that I have my own fitness company and fitness studio in Hong Kong as well called "Fit Freak Studio by Pooja's Fitness N Dance."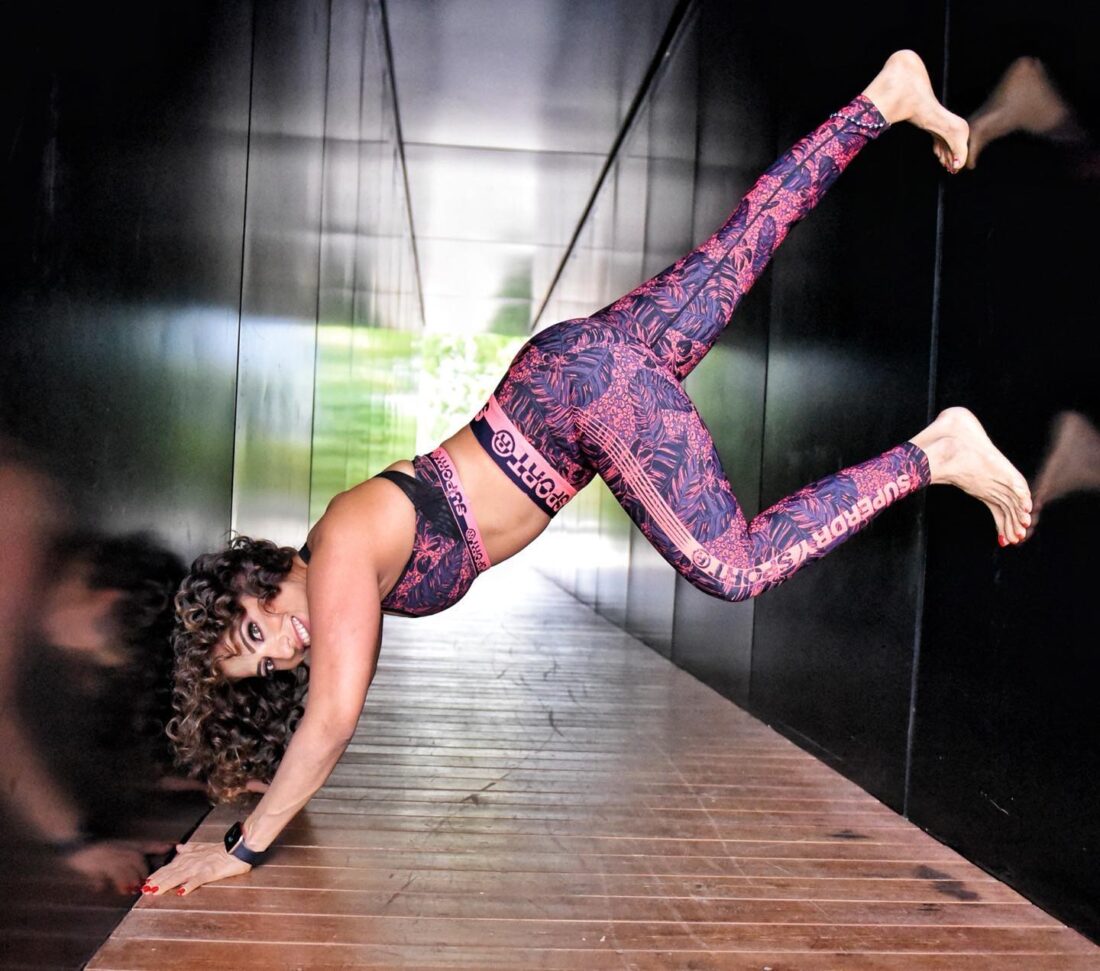 "In the last few years, I have done many stage shows, Bollywood dance workshops, and fitness workshops for many International schools in Hong Kong. From three-year-olds to 70-year-olds, I have students from all age groups. Children today sit a lot more and have very little outdoor play putting them at the risk for obesity. Also since most start using gadgets at an early age, their posture is terrible and puts them at risk for all kinds of other problems. My children's classes are fun and interactive, yet they give the kids a proper 'workout' suitable for their age. I have clients with hormone and chronic issues who need workouts designed especially for them, and I also need to tailor-make exercise routines for people over the age of 60. One of the most sought-after dance forms is Bollywood dance. Even though most Hongkongers don't understand the languages in Bollywood songs, the upbeat tunes motivate them to move. Fusing classical Indian steps with folk, Latin, and hip hop styles offers a fast-moving and vivacious dance workout which is an enjoyable group exercise. In fact, I was one of the first fitness instructors to introduce Desi-Zumba in this vibrant city." Pooja admits some of the reasons for her growing clientele is that she offers a variety of exercise routines and options including Zumba, weight training, TRX, HIIT, dance aerobics etc. and includes aspects of nutrition and lifestyle. "I start with the young and continue teaching the elderly because fitness is the one thing that needs to be constant in a changing world."
"Since Covid started, life has yet again presented me with different challenges in regards to my work", says Laungani. Unable to hold group classes in her studio or in gyms, and with many clients leaving the city to go back home for a few months or for good Pooja has been trying to adapt her work with the ongoing pandemic. "Especially when we find ourselves in the middle of a pandemic, mental and physical well-being really needs to be a priority. Many of us are staying at home a lot more and sitting down more than we usually do. It's hard for a lot of us to do the sort of exercises we are used to doing and even harder for people who usually don't do a lot of physical exercises. But at a time like this, it's very important for people of all ages and abilities to be as active as possible."
"Some home workouts are easy to follow, so I will be sharing a few exercises that people can do at home. You don't need to devote hours out of your busy day. Just 20/ 30-minutes of moderate exercise five times a week is enough, and even that can be broken down into two 15-minute or even three 10-minute exercise sessions if that's easier."

---