"Somehow I visualize God hovering over Earth selecting His instruments for propagation with great care and deliberation. As He observes, He instructs His angels to make notes in a giant ledger.
…. Finally, He passes a name to an angel and smiles, 'Give her a handicapped child'.
…. I will bless her with a child less than perfect. She doesn't realise it yet, but she is to be envied. She will never take for granted a 'spoken word'. She will never consider a step ordinary. When her child says 'Momma' for the first time, she will be present at a miracle, and will know it!" ~ From 'The Special Mother' by Erma Bombeck (1927-1965)
---
Gifted Kids of Special Moms

Shubh – The High Skill Learner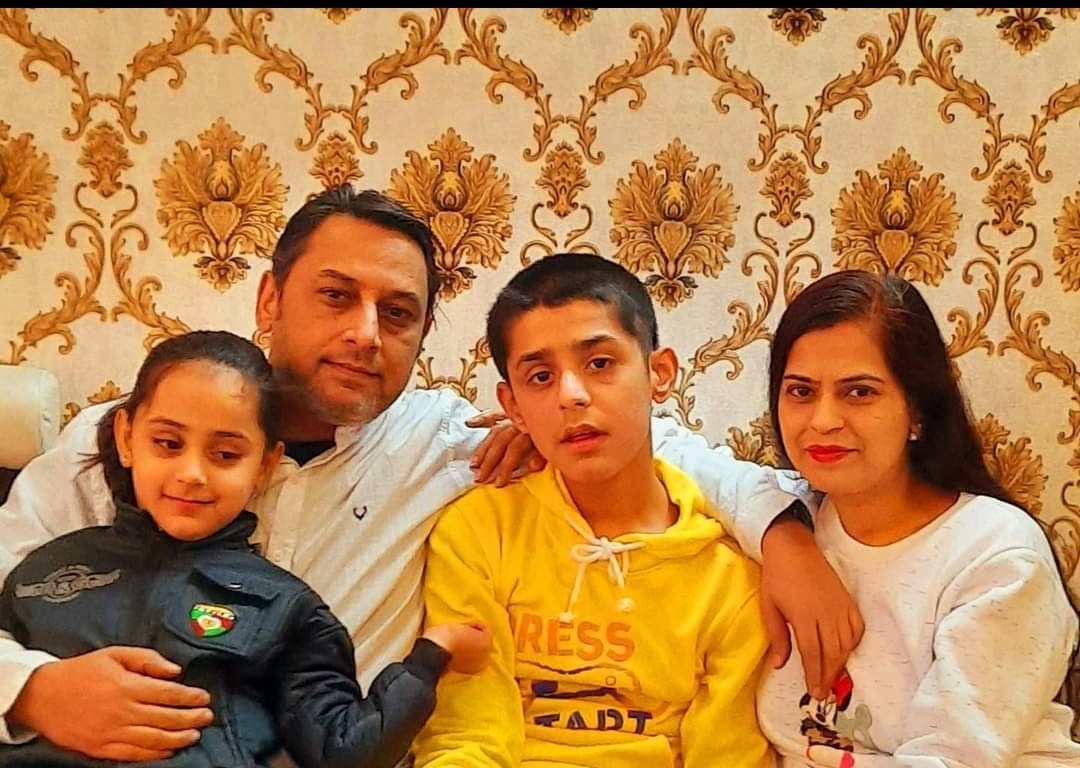 "Like any expecting first-time mother, my husband Sanjeev Pathak and I enjoyed my pregnancy. Our 'miracle' arrived on 24th December 2007 at Bilaspur, Chhattisgarh. We marked that auspicious moment by naming him Shubh. His beautiful, glittery eyes were enticing, as we thankfully and joyously watched him reach each milestone so perfectly. It was after his first birthday, we noticed he was not reacting when we called his name. Next, he became hyperactive and his playing techniques were different from other children his age," introduces Namrata.
"In August 2009 our paediatrician diagnosed Shubh as being on the radar of Autism. We went into denial mode, were frightened, confused and uncertain. Soon, upon accepting reality, life became more manageable. We worried about his abilities, his future, his acceptance within the society, among his peers, and most importantly, questioned ourselves – would he ever become normal?" she adds.
And continues, "We decided resolutely to focus on Shubh's improvement, and not emphasise on, or heed to any negative thoughts about him from anyone. His shiny eyes, beautiful, innocent smiling face, childlike actions, enthused us to overcome the challenges ahead, to take a rock-solid step forward each day. His behaviour requires monitoring when he is in a new environment or meets strangers. I regulate his anxiety by preparing him in advance."
Physical activities with mobility entice Shubh. At four, he enrolled in skating classes to channel his hyperactive mode. Skating came naturally to him after a few weeks of regular practice. Moving to advanced classes, he competed with pro-senior skaters. Similarly, he mastered cycling skillfully and aced prizes in the South Delhi roller skating, cycling and interschool competitions since 2012 and continued regularly, except since the covid closure.
Namrata stepped in to aid Shubh on the music front. "Two years ago, I enrolled myself at the Rhythm School of Music, New Delhi. Learnt instrumental music during online classes from Dev Paul, and in turn, trained Shubh. While he can sing, I started teaching him the keyboard by holding his fingers on the keys. Now he is the teacher – correcting me with the accurate tunes of Bollywood and Indian classic songs. Among his favourites are 'Hai apna dil to awara' and 'Har karam apna karenge'. Shubh has performed in his school and at society functions."
Another skill set of the 13-year-old is his culinary expertise. Weekend family breakfasts comprise poha, pasta, upma, chole – and the tricky parathas skillfully prepared by him.
In his journey so far, Namrata says, "Shubh is not alone. We are together constantly learning from each other. We guide him with our limited knowledge, and he has always exceeded himself, giving more than his 100% to imbibe anything new and take on challenges. At Cambridge Secondary School, New Delhi, his report shows he is diligent and succeeds at academics."
The mother describes her son as "the handsome boy with the infectious smile. A strong personality endowed with multiple talents. He is emotional, caring, playful, funny and a great brother to his sister Riddhi, and is extremely close to his Nani, Rama Bajpai". 
"We have taken many baby steps together, celebrated Shubh's smallest accomplishment and set new benchmarks for him daily. Our belief in him has made him believe in himself. It is not easy, but it is not impossible either," concludes Namrata confidently.


Contact:
Tel: Namrata Pathak: +91 95604 18570
Subh The Musical Master – Facebook Page
Subh The Musical Master – Youtube Channel
---
Amritansh – The Accelerated Artist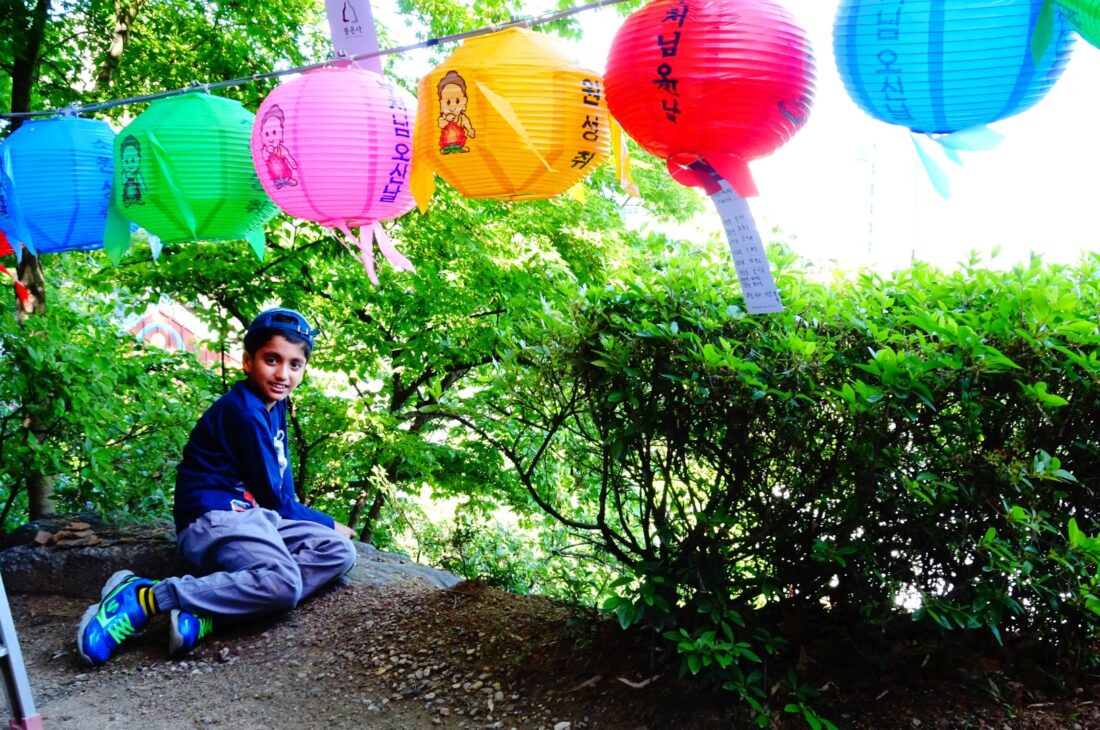 Amritansh was 'methodically regimented' while in the foetus. "My baby kick started a discipline for me to follow. I was 'woken' up early for my walks. Or kick-reminded to have my meals or to rest. And even leave the office at 6 pm sharp. Sometimes I would purposely delay my schedule to feel the kicks. It was our 'communication'. Crazy me!' On 5th July 2008 Amritansh was welcomed by the Singh Family as God's Blessing," reminisces Rohini Singh about her pregnancy.
"At about 18 months, during his routine vaccination, we noted a child his age communicating more than Amritansh did. Our paediatrician deduced he had autism spectrum disorder (ASD). Our world began to crumble," reveals Rohini.
Rohini, his prime custodian and caretaker, is supported by her husband Yadvender and Kanak Singh, Amritansh's Nani. Initially, they went into denial, followed by reading up on ASD and finding people who could help. 
"When God gives a Special Child, it is to someone who can handle it. Erma Bombeck's poem 'The Special Mother' sums it all up for me," emphasises this mother.
"We soon understood that it would be a marathon – not a sprint. With acceptance, our attitudes changed and little celebrations emanated. Soon we encountered unusual demands. He would wake me up at odd hours at night, wanting to be taken for a drive. He would scratch us or bang his head on the wall. Or rip paper into tiny pieces and hide the shreds in unexpected places! These were his ways of communicating or to bring peace back into his life," expresses Rohini.
"Now, at 13, his body is undergoing hormonal changes. Plus, with covid, all outings have stopped. The Principal of HDFC School in Gurugram asked us to take him out as his teachers were not able to manage him. I am sure an action like that is not permissible by the institution, but I did not want him to be in a place where he was not wanted. While aware that enforcing discipline is a priority, but not to confuse his already confused mind further, my favourite dialogue is – 'I am his mother. Only I have the right to scold him'," she justifies.  
Art has been the motivational changemaker in Amritansh's life. From copying Rohini's line drawings, he has graduated to colour and mixed medium. This young artist doesn't follow the 'hut-tree-flowers-river' concept. Instead, his freestyle expressions become an alluring mystery of powerful, bold strokes and brilliant mergers of unconventional colours. A few sales through word-of-mouth and group exhibitions have happened, while a solo debut is in the pipeline.
As an avid globetrotter, Amritansh has benefitted positively from his trips to UK, Turkey, Dubai, China, Hong Kong and South Korea – where Rohini spent four years working and studying for her master's degree in Korean modern history.
Rohini lovingly sums up her son as, "My Guru. At times his comprehension is totally uncanny – beyond the expected. That makes me doubt the extent of his ASD diagnosis. His birthday is my birthday as a mom. What I am still longing to hear, is his first word – Mummy/Mom."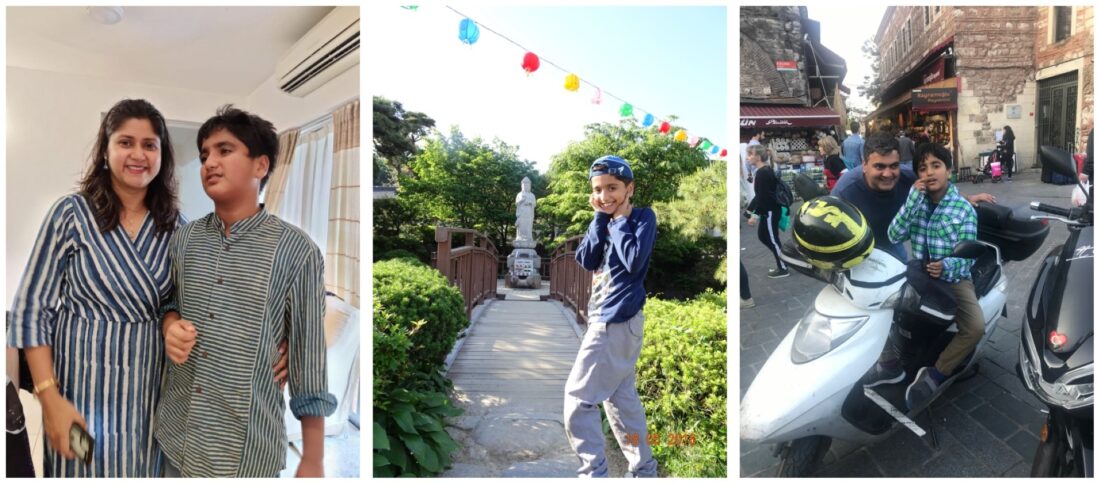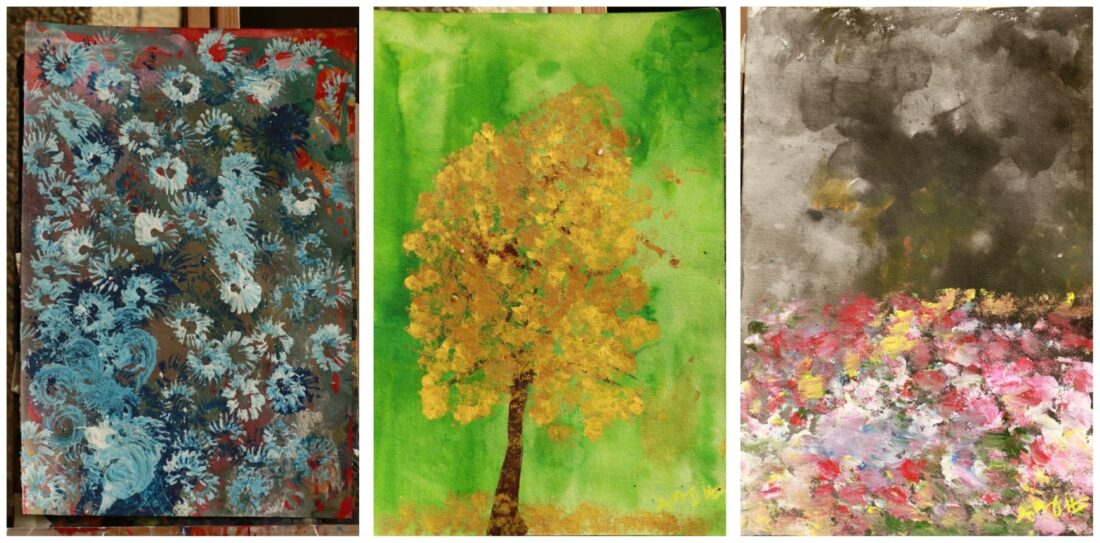 Contact:
Tel: Rohini Singh: +91 99115 00307
Website: www.Amritansh.in
---
---
---
Share

Picture Credit: Namrata Pathak, Rohini Singh