How to get started with the right mindset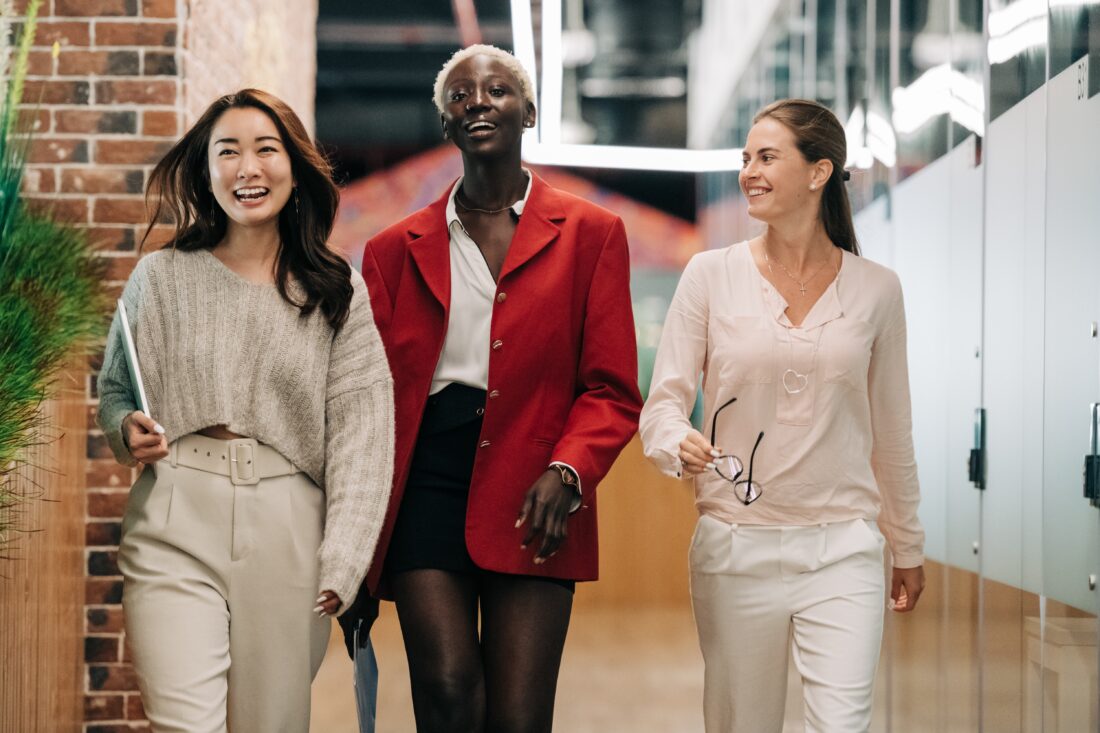 How many times have you thought about starting a business but gave up because you thought, "I can't", or told yourself, "I want to do something but what do I do?" How often have you been inspired by women entrepreneurs, but put your dreams aside because you don't know how to balance work with family life?
Every person can become an entrepreneur. It could be that you have not worked before or you are seeking to transition to a business role. It could even be that you come from a family of salaried professionals where starting a business is a big no-no. The most important thing you need to start an entrepreneurial journey is the right mindset – the Self Belief Mindset.
In this article, we will discuss how women can develop such a mindset and learn about it from four talented and diverse women entrepreneurs to get a deeper insight into what it takes to start and run businesses.
The First Thing
Stop listening to the negative aspects of your inner voice and start listening to your Wiser Voice.
If your inner voice tells you that you won't succeed and will fail, let your wiser voice remind you that no one succeeds instantly, and that failing is a part of life and is a stepping stone to success.
Your inner voice when negative makes you feel weak and builds self-doubt. Your wiser voice supports you and propels you forward, thus, building a self-belief mindset.
Where To Start
The idea is already in your head, pull it out. Don't keep waiting for that one magical idea, it does not exist. You turn an idea into magic with your hard work. It does not need to come to you fully formed. Think of it as an unpolished gemstone or an atom of an idea that has the potential to grow.
Perfectionists beware! There will always be a reason to wait. Starting a small business is tough. No one arrives at a successful business fully prepared, you learn as you work.
The Journey
Fasten your seat belt. Businesses can face big challenges at every step of the way – from how to develop your product, marketing, building a customer base to developing a team, managing finances, etc.
You steer through this by building trust in yourself and your team. The biggest problem lies in thinking that you won't face any problems. The fact is, it's the difficulties and the struggles that help you to grow and evolve. A challenge can push you outside of your comfort zone and spark new ideas.
To build trust in yourself, simply look inwards. Remember you have handled pressure before, be it in running a house, handling children if you are a parent or even getting through school and college.
When it comes to trusting others, especially your team, today more than ever, there is a big shift towards co-operation rather than competition. You will need help, so ask for it!
You will also, in turn, create a space where others can ask you for help.
Find Your Ikigai
According to the Japanese, everyone has an Ikigai – a reason for living. Having a strong sense of Ikigai – the place where passion, mission, vocation, and profession intersect – means that each day is infused with meaning. If you can start a business that revolves around your Ikigai, rest assured you will work hard and make it a success.
Women entrepreneurs should ask themselves the following questions to get closer to finding their Ikigai:
What do I like to do in my free time (you don't have to be great at it)?
What am I good at that I can see myself getting paid for?
What are people talking about that is getting my attention?
What am I most proud of about myself – habit, skill, behaviour, attribute?
What do I not like to do?
What does the world need and do I have a skill set that can make a positive difference?
The concepts above are a starting guide. We talked to four talented women entrepreneurs – Kuldeep, Sonali, Roong and Michal – to know more about their unique their entrepreneurial journey. We talked to them to get a deeper insight into how they started and run their businesses.
Women Entrepreneurs
Kuldeep Kaur is the owner of the Serendipity store in Mehrauli, Delhi. It is a travel-inspired store housed in a beautiful old haveli that was restored by Kaur herself.
Kuldeep has a Master's in foreign languages and Majored in M.B.A. marketing. She was clear that her area of work should be something that combines the two above. "I think it all starts from recognising and knowing yourself a bit." Read our conversation here.
Sonali Sharma says finding her calling as a yoga instructor has been quite an adventure. "My love for yoga, which had disappeared during the crumbling of my marriage, suddenly surfaced once again." From training Bollywood celebrities to conducting workshops for hundreds of employees of global companies, Sonali says her experiences have been nothing short of a miracle for a woman who had to restart her life at 40. Read more about Sonali's journey here.
Roong Suchinunkul was an architect for 14 years in Thailand before she moved to Hong Kong. "I enjoyed doing arts and crafts with my daughter Laterre so much that it inspired me to start a small business teaching painting and stamp carving classes for kids and adults." Under her brand name 'By Mamalaterre', Roong teaches the above plus calligraphy and embroidery. She developed a successful range of household products with her artwork as well. Christian Dior, Clarins, Credit Suisse, Tod's and Sisley are just some of the brands who have participated in her workshops. Read our conversation here.
Michal was born and raised in Israel, and has spent the last six years in Taipei, Shanghai and now Hong Kong. An environmentalist at heart, Michal engaged herself in crafting and refurbishing furniture. In Shanghai, she started her business "UPCYCLED by Michal'. "I bought a glass cutter and started cutting bottles." Michal now reuses glass bottles and other eco-friendly materials and makes unique home décor products. Moevir, the Parisian fashion magazine recently featured Michal recycled glass bottle Christmas tree on their December magazine cover. More of our conversation with Michal here.
---