STARTING MY JOURNEY AT PPS NABHA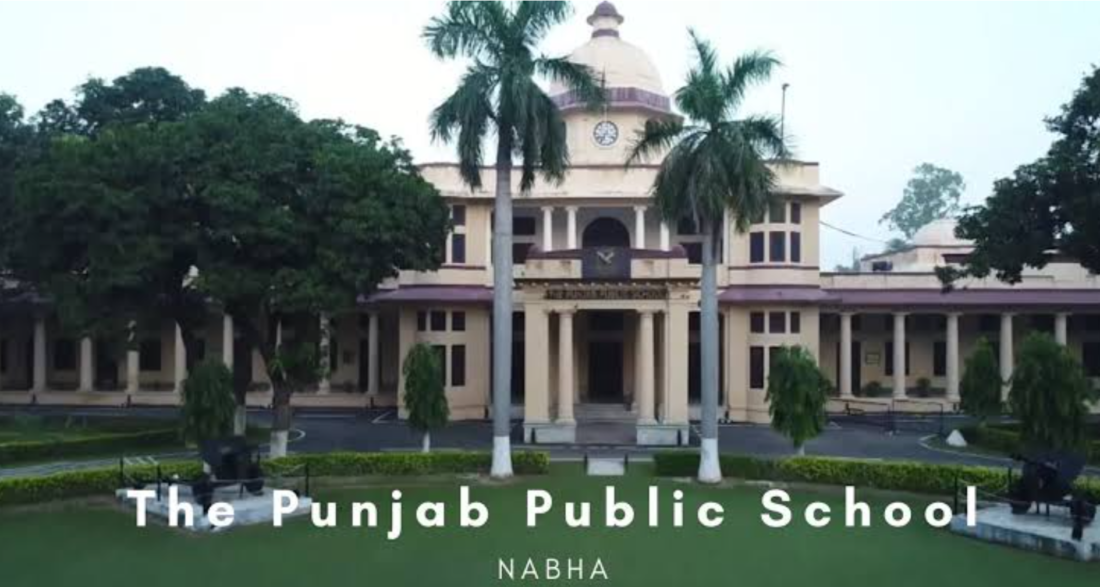 When my Dad got posted to Nabha from Ahmednagar (a place I never wanted to leave), little did I know what Nabha, especially PPS Nabha had in store for me. So, when I got to know that I would be studying in The Punjab Public School Nabha, I was super excited because it meant that I would soon be starting my life in a boarding school.
I spent the whole day reading up about the school on the internet and in the evening, finished my packing. I could barely sleep as thoughts of being in a boarding school buzzed through my mind.
We reached the school at sharp 9 AM the next morning. The moment I saw the school, I fell in love with it. Located in the lush green town of Nabha, PPS is one of the best boarding schools in India. Founded in 1960, the school has a wonderful faculty and a beautiful big campus.
While I sat waiting outside the main office and my parents went inside to do the necessary paperwork, I tried to process my feelings about a boarding school life. I knew that I would miss my parents and sister, but I wanted to experience this amazing place as well.
Just then some girls walked up to talk to me. They asked me if I was joining the school. When I said yes, they welcomed me very warmly and started talking to me like I was an old friend of theirs. I knew then that the people here were going to be awesome.
After around half an hour, my parents came out and told me the headmaster would be meeting us. It got me a little nervous, but as soon as we entered his office, the Headmaster welcomed us with a warm smile. Everything felt right at that moment. He talked to us about the school and the culture, and right at the end, he said, "I promise you, you will not feel alone here and all the girls will be very nice to you". I can tell you, he was absolutely right.
Post the interaction with Heady, we went to one of the classrooms where I was allotted my house (Jamuna) and given all the school uniforms, books and other necessary things. From there, we went to the girls hostel. It was a huge building that opened into a hallway with an alley leading into the dorms.
We were escorted to the recreational room where I saw a huge steel box with my house number. This was to be my identity in the school apart from my name. So, even if people didn't know my name, they would surely know my house number. In fact, it's this number that makes every student a proud Nabhaite.
After all my clothing had got numbered (J-00546), I said goodbye to my parents and sister. It was the last time I was going to see my them for about a year.
Then one of the matrons escorted me to the changing room where every girl had an individual closet. It was cool. I was told to change into the school uniform and come down for lunch to the junior school mess. It was a huge hall and in the centre sat the junior school headmaster with all the students sitting around him. I remember feeling a little lost then, sitting with my juniors, having lunch as they looked at me curiously. It was the first time I felt a little scared but it was the last time as well.
After lunch got over, I went to my dorm and started doing up my bed and cabinet. That's when a big group of girls entered the room. They were talking and laughing but when they noticed me standing there, they walked over to introduce themselves. They all were my seniors from class XII. In about half an hour, they made me realise that the so-called horrors of life in a boarding school are not true, and it is actually really fun. After they left, my own dorm mates came in and we all got talking till it was time to get ready for games.
I had opted for tennis, so after playing for an hour, I went back to the hostel to freshen up. I had some milk and bananas, chatted with some more girls, and met my housemistress who immediately made me feel at home.
Finally, it was time for the first incredible day of my life in a boarding school to come to a close. Like the school motto Onward and Upward, there was no looking back for me from that day onwards.
---
---