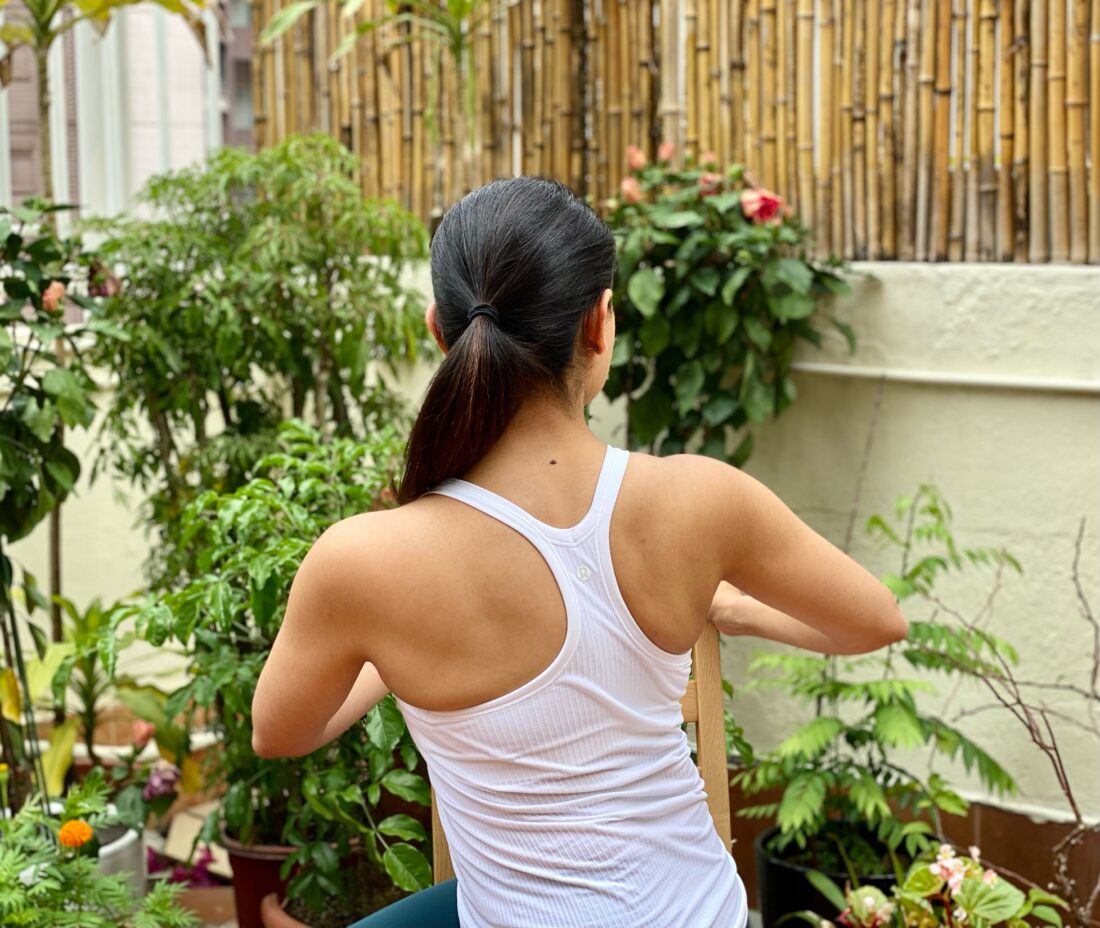 Today's social media feeds are filled with photos of people twisted into poses requiring extreme strength, flexibility, and balance, which may leave some people thinking "yoga is not for me."
Yoga practice is about much more than the physical poses (asana). The practice also includes breathing with intention, regulating emotions, and practising self-care. Whether yoga is done on a chair or on the mat, the same core principles are followed; paying attention to your thoughts, focusing on your breath, and staying in the moment.
Chair yoga, derived from traditional yoga, is for everyone. This form of yoga is gentle and can be done sitting in a chair or standing using a chair for support. Many, if not all, traditional yoga poses can be replicated as sitting yoga poses or yoga stretches using a chair. The poses or asanas are typically modified to be accessible to people who cannot stand, lack the mobility to move easily from standing to seated to supine positions, or want a quick break from office work. The practise of chair yoga is very adaptable to people of different needs, whether you are immobile or have a physical injury or mental illness such as dementia or Alzheimer's.
Using a chair as a prop for yoga can be an expression of creativity and a valuable, supportive, and empowering tool. A chair of any kind is an excellent prop and can support you in fulfilling yoga practice.
Chair yoga deepens flexibility, increases range of motion, and strengthens personal body awareness. Like other forms of exercise, seated yoga may also help improve mood, your confidence and relieve anxiety and depression.
People who may wish to practice yoga with the aid of a chair:
A young student in school
Senior citizens with limited mobility
People using wheelchairs
People recovering from an injury
Pregnant mothers who want a mellow practice
People working long hours doing deskwork
Is anyone interested in changing their usual stretching routine.
---
---
---
---
Read more by Anuja K. Chowdhry
---