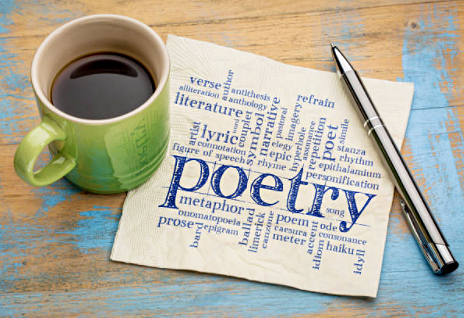 A WEAPON I CALL HOPE
Time, I say, is always precious.
It may be time to give up,
time to leave, time to go.
My heart feels as cold as a stone,
unable to soak the rays of sunlight,
unable to smell the warmth it gives.
I seem to be drowning in an ocean.
So many expectations, uncanny emotions.
I am drowning, going down, deeper and deeper,
unable to hold this weight anymore.
I wish to fly so far away,
like a bird in the night sky.
I wish to go to another place,
where my mind, my soul, and my heart are aligned.
I wish to flee, inhale the breeze,
flee up to the stars, where words that
shoot out of people's mouths, can't chase me very far.
So, I'll attempt to create a weapon,
to shield me from this pain. I'll bring the sunshine
out from behind the clouds, let it shine through the rain.
That weapon is one, that I call Hope,
watch as I use it to fly high again.
Shreya Ram (age 12) holds an immense passion for the arts, whether dramatics, music, or art. She studies at Malvern College Hong Kong, year 7.
---
MY EVENING WATCH IN THE WOODS
If I sit still, stay quiet,
the animals will come to me.
Especially in the dark
when they confuse my shape
for brush, a rock.
I hear a snap of a twig.
Some murmuring.
The moon sheds enough light
for a raccoon to step into,
take in my silent applause,
before grabbing the nearest tree branch
and chewing on it.
And there's a possum,
slowly scaling a tree.
And a groundhog
nibbling on a clump of grass,
while a mouse pops in and out of a hole.
There's an owl in the branches above me,
another observer
but with more than cataloguing species
on its mind.
It's eager to know where
its next meal is coming from.
That poor mouse is a candidate.
John Grey is an Australian poet and US resident, who was recently published in Sheepshead Review, Stand, Poetry Salzburg Review, and Hollins Critic. His latest books, "Leaves On Pages" "Memory Outside The Head" and "Guest Of Myself" is available through Amazon.
---