Current World No. 1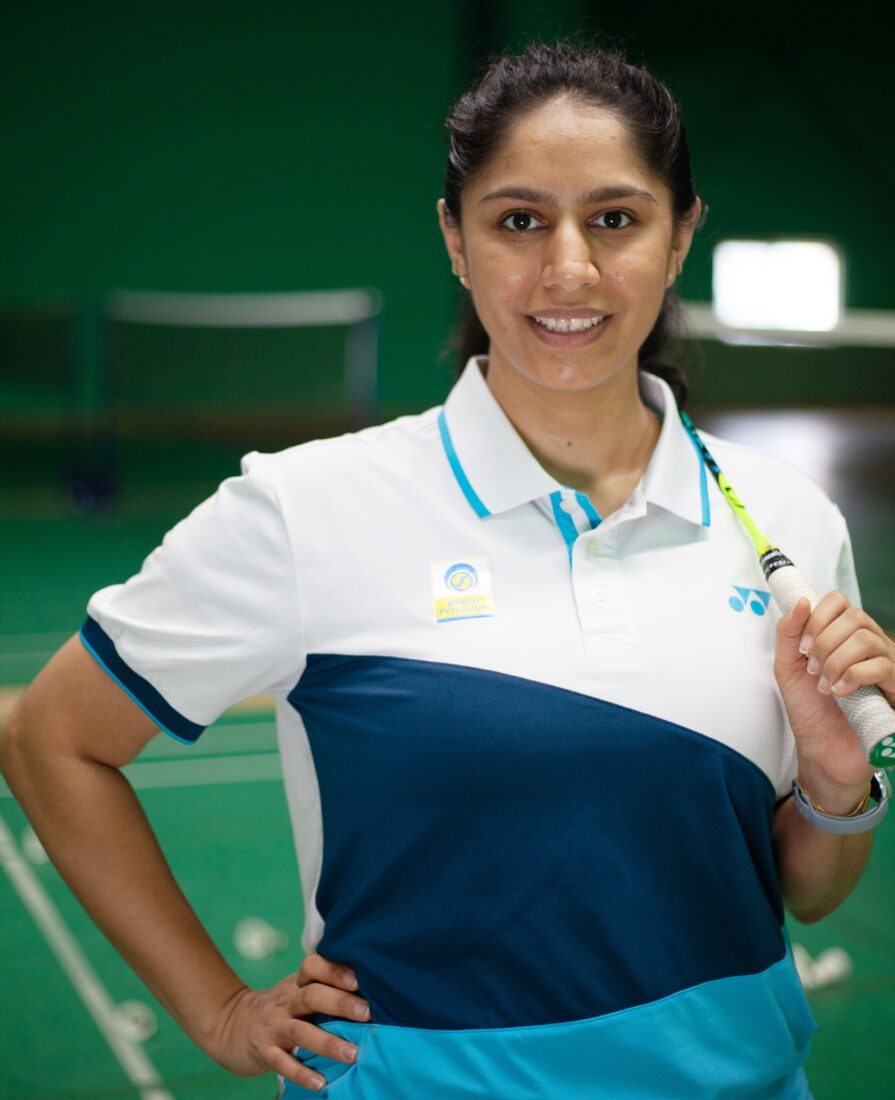 Manasi Joshi's maxim is, "Once you accept irreversible loss, it's easy to adapt to new challenges in life". The 33-year-old has confronted and surmounted defying tribulations to attain great heights!
The Nightmare
Mumbai-based Manasi relives her traumatic past stoically. It was a normal Friday morning, 2nd December 2011, as 22-year-old Manasi Joshi, a software engineer, drove her motorbike from home to her office about 7 km away. While taking her usual U-turn under a flyover, a lorry travelling in the wrong direction rammed into her and ran over her left leg.
Being fully conscious she recalls, "by the time I was wheeled into surgery, it was 6.30 pm. For the next three-four days, the doctors tried to save my leg. By then gangrene set in and amputation was the only option to save me."
Ten years later, Manasi responds to my query, 'How did you come out of this dark period and find purpose in life again?' "While in hospital, undergoing multiple surgeries, gave me time for introspection. Being in my early 20s, my hopes and aspirations were shattered, and my disability had made me lose four-five years. My earlier Plan A, which was frozen, included an MBA, a leadership position at work, providing a comfortable life for my parents, and getting married. Plan B, which is now operational, is going well with my employer – Bharat Petroleum – and sponsors motivating me to give my uncompromising dedication + diligence towards achieving the unachievable."
"The 45 days healing process in the hospital, extended to almost three months. The next step was fitting my prosthetic limb and learning to walk again – restarting from balancing. My brother Kunjan playing badminton regularly with me, backed by yoga and meditation were the prime catalysts towards my recovery and in framing my new identity and life's purpose. I learned to accept loss and strive harder to win another time. Badminton has showered immeasurable personal recognition and appreciation, and I intend to contribute towards this sport immensely," Manasi affirms.
Holding no bitterness towards her tragedy – she delves on the memorable anecdotes, such as her friends making her hospital room 'the coolest hang-out spot' and bonding with the intensive care nurses.
"Trust me, the only tingling of regret I felt was when upon coming home and looking at myself in the mirror I said, 'Oh yeah, this doesn't look good!' But a few days later my attitude was, 'It's OK, it's just a scar…," she rationalises.
The fortuitous move up the para-badminton graph began when fellow para-badminton player, Neeraj George, during a corporate tournament, encouraged her to try out for the Indian team. She did and participated in her first international tournament in Spain. Despite her loss, the experience made her feel the 'transformational power' of Badminton.
Finding her Coach
A chance meeting with legendary Indian coach Pullela Gopichand transformed Manasi's sport. The gutsy girl walked up to him and asked, "Will you train me?" The coach is said to have later remarked, 'She had an inspiring story to tell and seemed focused and strong-willed.' Manasi recollects, "He responded, OK, we will look into it.' Gopichand's training resulted in her reaching the pinnacle of her career – as the Para-Badminton World Champion 2019.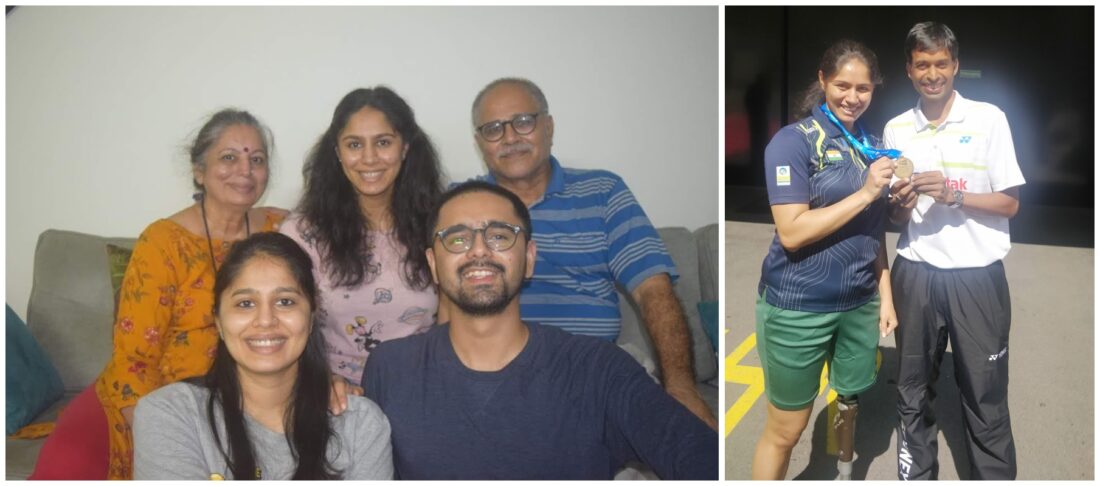 India's Inspirational Barbie Doll
On International Day of Girl Child 2020, Mattel Inc. launched a Barbie Doll dedicated to Manasi's para-badminton supremacy. "I felt extremely honoured! As a kid, I played with my friends' Barbie dolls, longing to own one – to now becoming a face of Barbie. It's my true replica with identical features – and most importantly duplication of my mechanised prosthesis! Having dolls modelled after notable individuals is aspirational for young girls. I hope to inspire them to harness their true potential," she introduces.
The ambitious idealist's passion for badminton began from the time her father taught her as a six-year-old, never imagining she would become a professional para-badminton player. Updating her status, the game changer was winning the BWF Para-Badminton World Championship 2019 in Basel, Switzerland. "That's when people started recognising me in the streets".
This year, 2022, has started well. Since 8th March, Manasi is ranked #1 Women's Singles in SL3 category. In June she brought a Gold home from the Canada International Para-Badminton, and she is also moving up to becoming World #2 in mixed doubles.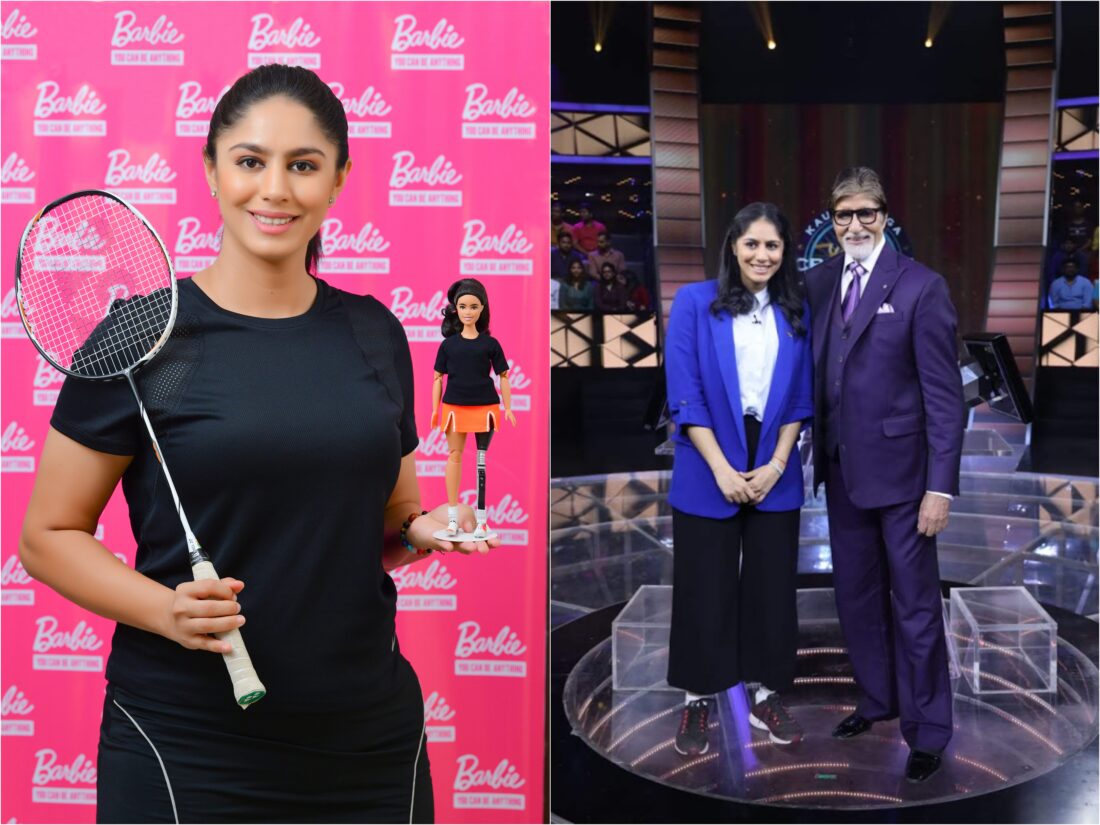 Bharat Petroleum
"I joined Bharat Petroleum (BPCL) in 2019 as a Sportsperson, prior to becoming a world champion. I am extremely proud that BPCL is the first PSU to recruit sportspersons with disabilities. I am privileged to be a part of the organisation," she avers.
"We have a history of sustaining budding talent in their sporting career and have already inducted more than 200 sportspersons across sporting disciplines. Supporting, encouraging and acting as a springboard for their aspirations. Today, we are proud to be associated with a galaxy of sports people who have dazzled the world with their performances. Manasi is one of the brightest stars of this galaxy. We are equally honoured of her joining the Bharat Petroleum family", says S. Abbas Akhtar, Chief General Manager (PR & Brand).
"Future plans? Realistically, there is no age limit, I have another seven to 10 years on the court. After that I want to coach potential youngsters who too have been through life-changing disabilities, using my experience and goodwill earned through Badminton. Giving them emotional and psychological guidance and motivation and help them pursue new career paths – and regular education for the younger ones. Am already involved in visiting hospitals and meeting people, I feel duty-bound but prefer to keep it personal and private," Manasi stresses.
The close-knit Joshis comprise, "My father, my inspiration, Girishchandra Joshi, retired Scientific Officer, Bhabha Atomic Research Centre, Mumbai. My mother, Nayana, a homemaker, is my strength who keeps me rooted; brother Kunjan, an Entomological Researcher, was my first coach in my para-badminton journey; and sister Nupur, my best friend and manager," reveals the eldest sibling.
The lithe, athletic woman on the court wearing a prosthetic leg had additional pressure to prove herself. Manasi's forte to return a flurry of increasingly tricky smashes and volleying with ease made her a winner!
In conclusion, the Champion counsels: "To overcome and succeed critical challenges, patience is essential. Secondly, listen to and take advice from everyone. You will get plenty of it! But do what suits you the best in your circumstances. Finally, remember, that we all are powerful to overcome any situation. You must have self-belief, confidence – and optimism."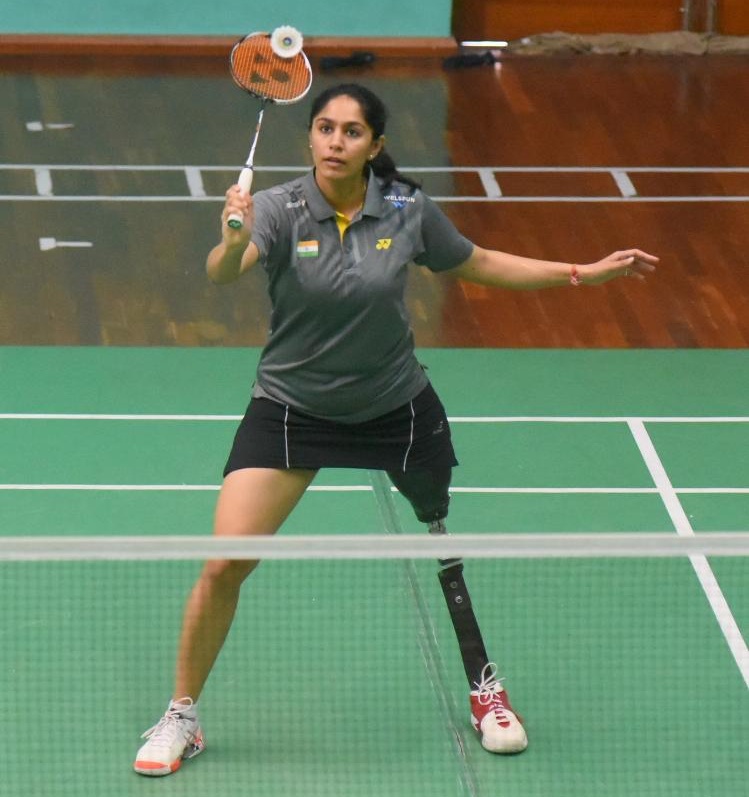 ---
---
---