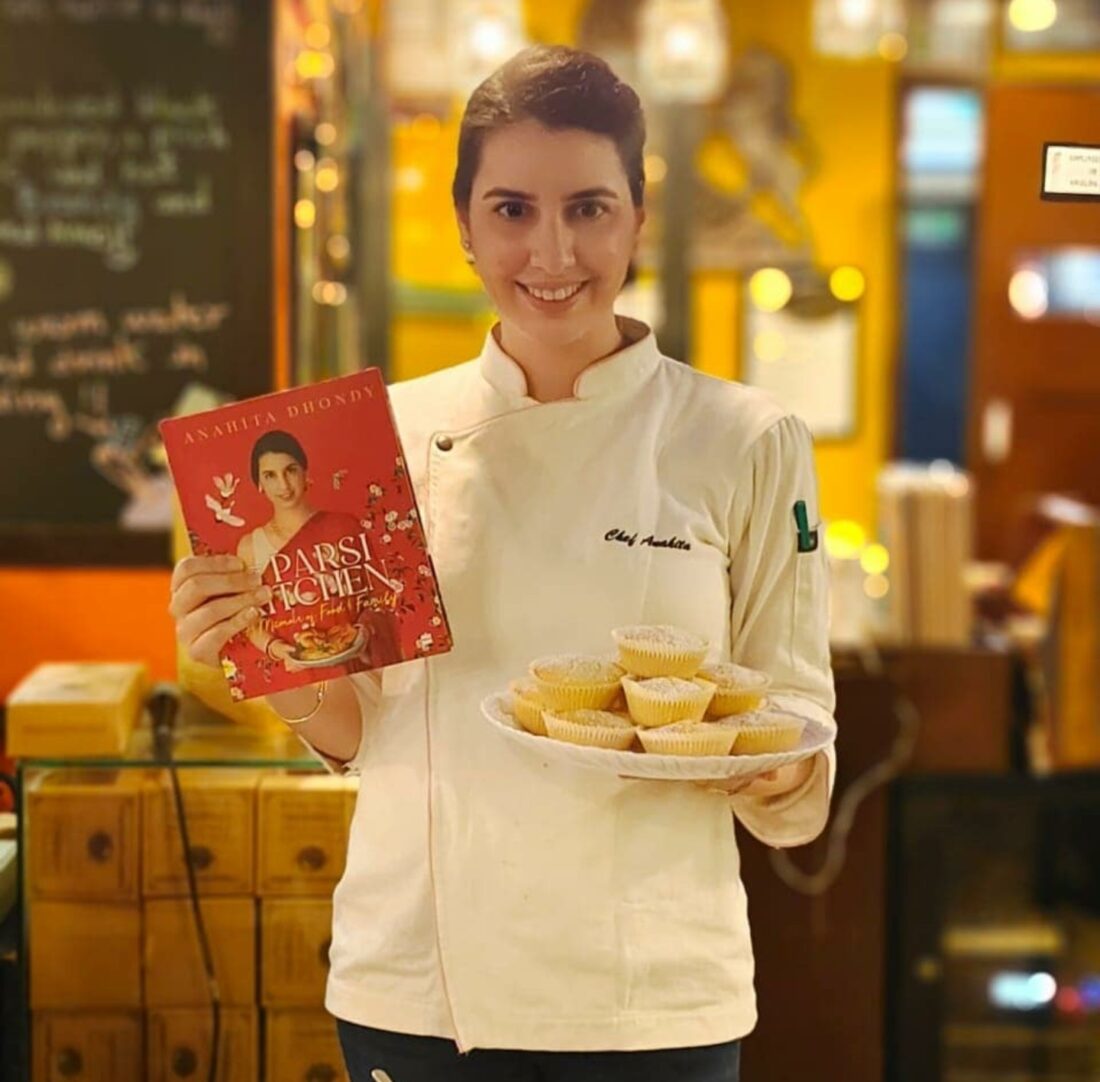 Love for cooking runs in Chef Anahita Dhondy's blood. Growing up in a home that wafted with the rich flavours of deliciously made food in the Parsi kitchen, her initiation into cooking was seamless as she often helped her mom, Nilufer Dhondy, a self taught home cook, conjure up a range of cuisines from freshly baked cakes, lasagnas and moussakas to Thai, Goan, and Parsi food.
By the age of 10, Anahita knew she was going to be a chef and she realised her dream when she joined IHM Aurangabad for her B.A. Honours degree in Hotel Management. This was followed by a Grand Diploma at the Le Cordon Bleu, London. It was during her time at LCB that Anahita had an epiphany while perfecting the art of French cooking. She realised that her heart lay in her culinary heritage – Parsi cooking. So, she returned to India, and at the age of 23 became the Chef Manager at SodaBottleOpenerWala – the Bombay Irani Cafe and Bar chain credited with single handedly popularising Parsi food in India.
I remember when the SBOW chain came into being in 2013, it triggered off the memory of my first taste of Parsi food. It went back to the time when Mumbai was still called Bombay. I was on a family trip where my newly-wed cousin's beautiful Parsi wife served us a big bowl of something that appeared to be eggs, but smelled way more divine. Accustomed to the usual ande ki bhujiya for breakfast, it was love at first bite when I tasted Akuri – the creamy, flavoursome and absolutely delicious Parsi scrambled eggs.
Cut to the present day almost a decade later, when I came to know of Chef Anahita Dhondy's new cookbook, The Parsi Kitchen, I got a hold of a copy and the first thing I did was to look up Akuri. To my utter delight, I found three versions – her grandmother's, mother's and her's. And it is just one of the many beautifully told, nostalgia tinted recipes that have been meticulously researched and beautifully photographed to tell a story about heritage culinary traditions.
Each recipe in the part-cookbook, part-memoir comes with a backstory that connects to her childhood in some way and takes you into a Parsi home. A labour of love, fuelled by Anahita's passion to source authentic Parsi recipes passed down the generations, it took five years, three drafts and extensive travel to gather information and get to the source of Parsi food traditions.
I met Chef Anahita Dhondy at the book signing of The Parsi Kitchen recently. It was inspiring to see her passion for creating awareness about regional food so that it gets the right credit and merit it deserves. She talked about wanting to change perceptions by showcasing Indian regional food and making it "cool".
Explaining the evolution of Parsi cuisine, the author chef described it as a mix of Iranian, Gujarati, Maharashtrian, Goan and British food. And though an adaptive cuisine, she talked about how Parsi food holds on to its traditional roots.
An advocate of sustainable food practices, Anahita is a part of The Chef's Manifesto – a group of chefs from around the world looking for ways to change food systems, trying to ensure zero hunger in the future. She supports the use of traditional grains, local and seasonal vegetables, and being mindful about not wasting food.
Here's an excerpt from the conversation with the celebrity Chef who has been featured on the Forbes 30 Under 30 Asia list 2019, and is the winner of several awards – Chef Anahita Dhondy.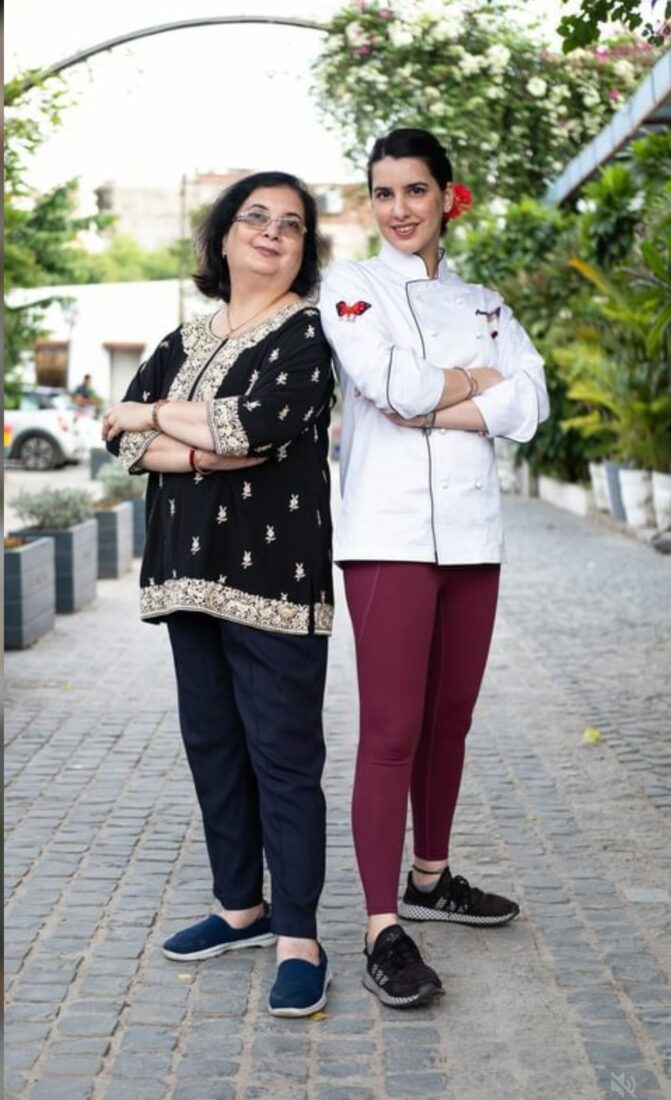 Describe your cooking in three words.
Flavourful. Comfort. Non fussy.
What's always in your fridge at home?
Eggs and Butter.
What is your go-to meal when you are low on time?
For a dinner party, I cook South-East Asian food. It's flavourful and quick – just a Fried rice with Tofu, vegetables and prawns on the side.
At home, it's a simple one bowl meal, like Rajma Chawal, Dal Chawal or Khichdi.
What's your signature dish?
It's mostly Parsi dishes. I'm identified with Dhansak, Berry Pulao, and Patrani macchi.
The most memorable meal you had and where?
Recently, it was at the night market in Singapore, this March. I had the Singapore Chilli Crab, served with fried bread at the Newton Food Center.
If you could get people to change one aspect of their eating habits, what would it be?
I would want them to diversify into cooking techniques – baking, roasting, grilling instead of going with mostly the frying.
If you could cook for and dine with anyone, who would that be? And what would you cook?
From the past, I would cook for my nani's mother. She was a very instinctive cook. I would experiment a little – use millets as it was used at that time. I would convert it into a fine dining dish, maybe non veg.
In the present – the Obama family. I would cook a typical Parsi meal that you eat at home – simple and uncomplicated.
What was the most surprising thing you learned in writing The Parsi Kitchen?
A lot of local ingredients are being used in Gujrat, which aren't in the big cities.
People don't share family recipes easily. What was your experience with collecting recipes for The Parsi Kitchen?
I experienced the same issue as some did and some didn't. People need to share recipes in regional cuisines – ask their extended family to share – and catalogue them.
What is the most overrated recent food trend?
Molecular gastronomy.
What's the best compliment you've got for your cooking?
That it reminded them of their grandmother's cooking.
How would you like to be remembered?
For popularising Parsi food. I want to showcase Regional Indian food so that it's given the right credit and merit. I want to make it "cool".
What's next?
A new restaurant in Gurgaon. Another book 🙂
And finally, how do you like your coffee?
I don't drink too much coffee. So, very light.
The Recipe: Last but not the least, I absolutely had to ask Chef Anahita Dhondy for her recipe of Akuri – the Parsi dish that started it all for me.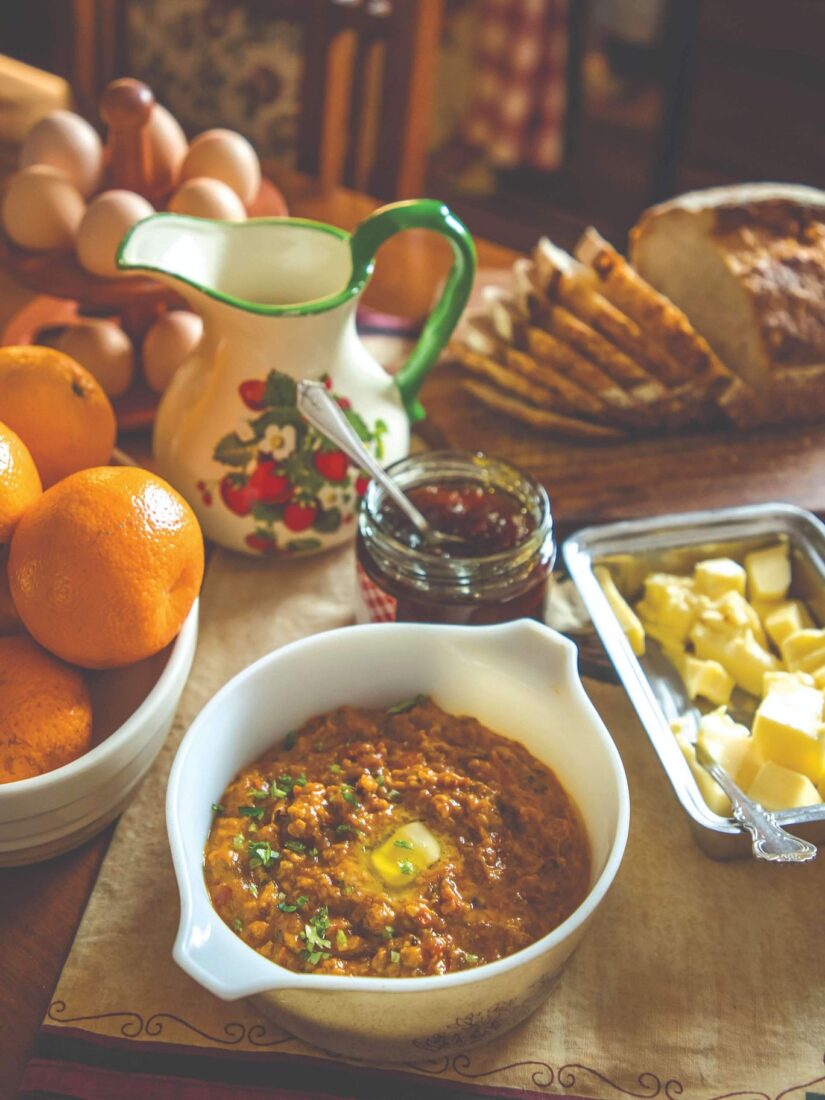 Ingredients
Eggs – 3 is perfect (4 is greedy!); Oil – 2 tbsp; Onion – 2 medium sized, chopped fine; Tomatoes – 2 medium sized, chopped fine; Garlic Paste/Chopped – ½ tsp; Green Chillies – 1 or 2 slit and chopped fine; Parsi Sambhar Masala – 1 tsp; Turmeric Powder – ½ tsp; Red Chilli Powder – ½ tsp; Salt – to taste; Pepper – a sprinkle; Butter – 1 tbsp; Fresh coriander – as much as you wish (makes it fresh and green); Bread – 2 slices, slathered with butter (butter is good for you!)
Method
1. Heat oil on high flame, in a non- stick pan.
2. Add Garlic paste and Chillies (fry until brown).
3. Add Onion, cook all for a few more minutes.
4. Add Sambhar Masala, Turmeric and Red Chilli Powder and toss for a few minutes until mixed well.
5. Add some water if the mixture looks dry.
6. Add Tomatoes and stir until the mixture thickens.
7. Cool or store the paste in a separate bowl.
8. Break Eggs in a separate bowl and whip them with salt & pepper.
9. Turn the burner down to the lowest heat, gently pour the Eggs and stir.
10. Run spatula through Eggs until the colour looks similar to the sun at dusk.
11. Increase heat after 3- 4 minutes and stir faster.
12. Add Coriander to eggs, and stir for 2- 3 minutes until the consistency becomes runnier than scrambled eggs.
13. Serve with toasted Bread smeared with Butter.
Preparation time: 20 minutes
Serves 2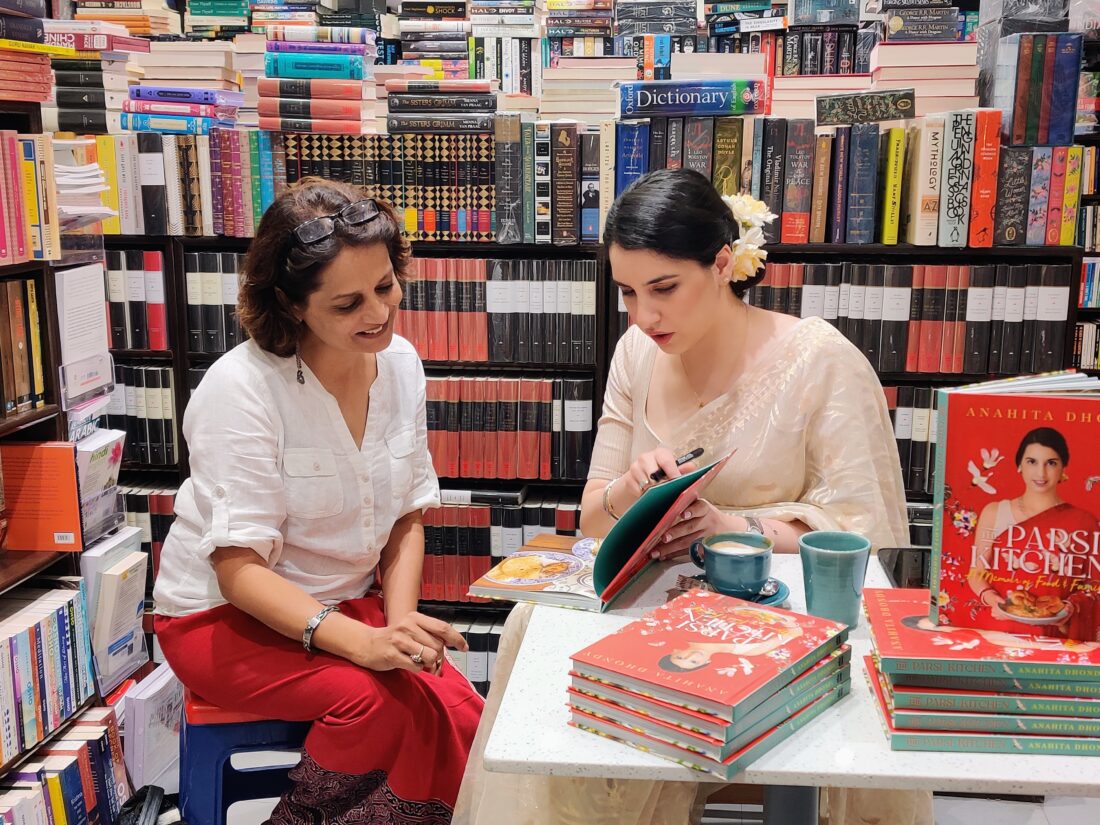 Picture credit: Anahita Dhondy
---