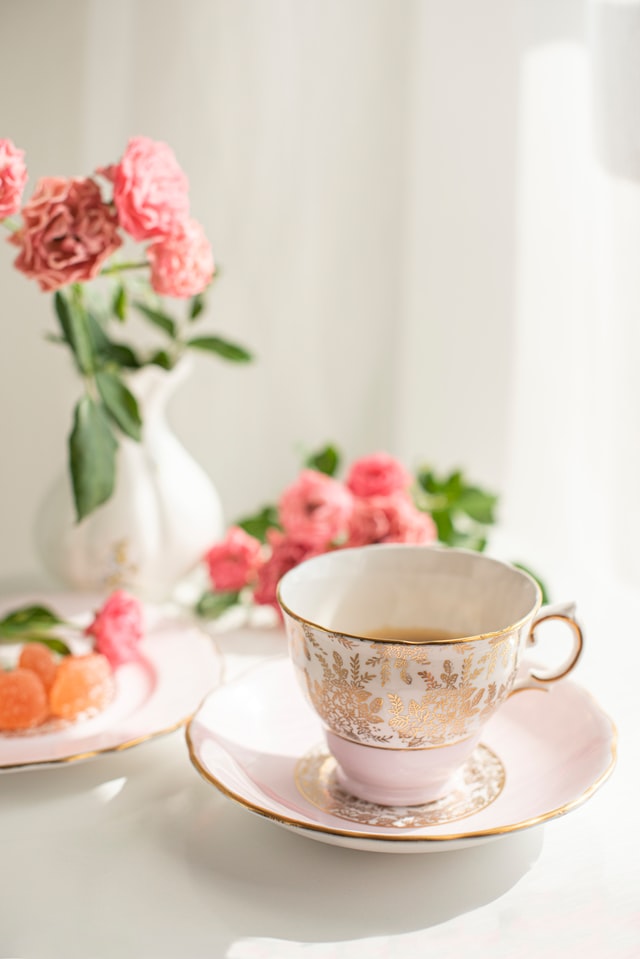 It was the first outing in a really long Covid stricken time as I walked into this secluded, exclusive artistic store. Admiring a creatively laden aisle of exquisite porcelain cups, the intricate patterns on the fine gilded edges and smooth contours seemed to tell stories from my life. Overcome by a sudden rush of emotions, I remembered the times gone by and loved ones who had moved on. Still reminiscing, I wandered to the far end of the aisle where a lone abandoned cup pushed against the back of a shelf caught my eye. I reached out for it carefully, picking it out of its hidden nook, marveling at the beautiful golden pattern that was made on it. I thought it a little strange that such a work of art was being ostracized. I had my answer as I turned the cup over and spotted the minuscule perforations and almost invisible "hairline" fractures on its base. To me the pattern they made, crisscrossing delicately across the surface of the cup, were as much a part of the beauty of the cup. I felt a strange pull, as if the cup were calling out to me, and in that moment I found wabi-sabi in my cup. I guess I must have been staring at the cup for long as I saw the store-keeper hurrying towards me.
Her face showed the embarrassment of being caught trying to hide a cracked cup as she began her apology speech, "My staff missed removing this cup. Really sorry." She offered to show me the finest array of porcelain, afraid that her brand and credibility might get tarnished.
I smiled to allay her fears and pointing to the cup in my hand, I said, "I would like to have this cup please."
She insisted, "This cup is cracked and it will leak and ruin your furniture."
But I wasn't going to let anything come between my cup of wabi-sabi and me! I used the best of my convincing skills and walked out of the store as the proud owner of a cracked porcelain cup. Once at home, I poured a strong, roasted bean brew into it and placed it on a coaster. I did not sip it, instead, I watched the vapours fill the air with an aroma that would delight any coffee drinker's heart. Before long, the gradual trickle of brew made its way through the cracks in the cup, leaving a brownish circular imprint on the coaster. The old me would have got triggered at this sight, but wabi-sabi had given me a new lens to look, observe and perceive. I learned an important lesson from the wabi-sabi in my cup – to shed the armour and façade of "forever perfect" to "imperfectly perfect."
So, now when things don't go exactly as planned, I find myself allowing things to flow out from the cracks and going with the flow. Some of the webinars hosted by me recently, bear testimony to the wabi-sabi approach of embracing imperfection. The technical glitches, sound issues, log-in bloopers, and situations that were far from "perfect", which would have normally got me exasperated, actually felt so real and authentic that it was liberating! One such webinar, titled, "Emotional balance in turbulent times" truly tested my own balance with all the turbulence around, but I sailed through with an exuberance that comes from just being present to what is present. My wabi-sabi cup is a reminder that imperfect is beautiful and as I breathe this emotion, I feel unchained and set free. I read somewhere, "It's the coffee that matters, not the cup." For me, it is definitely the wabi-sabi in my cup that makes even the most imperfect coffee taste perfect.


Read other article by Sonia Mehta
---
Share

Picture Credit: Larisa Birta on Unsplash,
samer daboul from Pexels