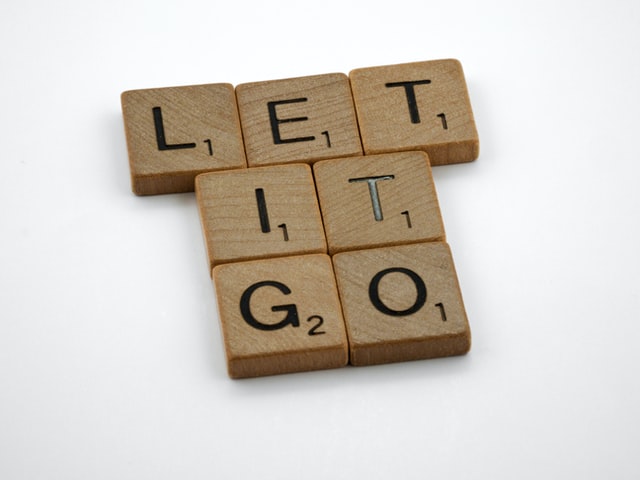 Even though my training as a family therapist and counselor made me introspect and mend a lot of the concerns I had in my own life, the one thing I always avoided was forgiveness. I did not want to forgive. I wanted to go on hating the people who had hurt me. Though I knew the chemicals it was releasing in my brain were not good for me, there was a sense of pleasure in it. How I loved those stories that I narrated to myself and others of how unfair someone had been to me! However, every time I met a client who I knew would benefit from forgiveness, I would feel like a fake asking them to do something I was unable to practice myself. I realized it was time to get a taste of my own medicine.

This guide to forgiveness is written with the intent of sharing the understanding that I used and benefited from. Knowing the "What" and "How" of forgiveness will allow you to practice it more easily than you would have thought possible.
What is forgiveness?
Forgiveness is a conscious, empowered decision: It is your decision, and no one can or should force you to take it.
Forgiveness helps you move on completely: It can be given even without an apology from the person who has offended you. As it stems from your desire to move on, there is no point holding on to the desire of apology either. Move on means move on.
Forgiveness means freedom: Forgiveness helps you unburden yourself with negative feelings, thoughts of revenge, feelings of hurt and also feelings of being a victim.
Forgiveness means good health: Research has shown that forgiveness stabilizes blood pressure and reduces anxiety. It helps you sleep better and reduce cardiovascular stress.
Forgiveness IS hard: But just because it is hard shouldn't make you undermine its other benefits to yourself. I can assure you that once you have forgiven, you will say to yourself, "Why didn't I do it sooner?".
What forgiveness is not.
Not Reconciliation: Forgiveness does not mean you have to reconcile with the person or the situation. You can forgive AND draw boundaries.
Not Forgetting: While we forgive, we remove the emotions of hurt, resentment and revenge. There is no need to erase the actions from your memory, simply erase the power that memory has over you.
Not Approval: Just because you forgive, you do not have to approve the actions of the person who hurt you.
Not an Exchange: Forgiveness is not given in exchange for an apology. It is something you give to yourself as you are the real beneficiary when you forgive.
Not Easy: Practicing forgiveness can be difficult sometimes and may even seem impossible. At such times it's alright to allow yourself to just be. Time is a great healer.
How to Forgive?
I personally find the Worthington model of forgiveness called REACH easy and effective.
R – 'Recall the hurt.' To heal, you have to face the fact that you've been hurt.
E – 'Empathize with the offender' in your mind by seeing the situation from their point of view or what may have made them do something that offended or hurt you. This may be a difficult step and I took help from my senior therapist for the same. It may be a good idea to have a therapist to take you through this step.
A – 'Altruistic gift of forgiveness'. Offering forgiveness to those who have not asked for it or may not even have offered an apology.
C – 'Commit to forgive'. Committing to someone ensures that you are able to stay on the path of forgiveness. The person or people you commit to, help you stay firm on your decision to forgive.
H – 'Hold onto forgiveness' and let go of any recurring thoughts about the offence and hurt.
Each step in the above model may take some time for you and that's ok. Try and go through this process for smaller minor hurts, then it may become second nature for you. Have I been able to forgive all? Not all, yet. The stories that I have not been able to let go of, I am allowing time and space to heal that part of me. The one's I have make me feel so much better that I ask myself, 'Why didn't I think of doing this before?'


---
Share

Picture Credit: Brett Jordan on Unsplash