My client Riah (name changed) is undergoing a divorce. She has a 9-month-old baby girl and in such cases, it's usual for the client to want a family counseling session where the relationship issues can be worked out and the marriage restored. Riah, however, had a different request for me as a family therapist. She had accepted the fact that her marriage was beyond repair and felt the family therapy sessions would just prolong the pain of the separation process. What she wanted was my help in coping with the stress of litigation and managing the emotions and fears of fighting for child custody and alimony. I acceded to her request, grateful that half my work had been done by the client herself, that is, she had accepted the situation as it was.

The first step in therapy is bringing the client to acceptance so that they can work upon preserving their mental wellbeing through the crisis situation. In Riah's case, some of the mental health challenges she was facing were:
Anxiety about the future.
Fear of losing her social status as a divorcee.
Toxic blame game in court proceedings that left her feeling physically and mentally drained.
Regret for the past: marrying against her parent's wishes, investing in the relationship emotionally, physically and financially.
Ruminative thoughts about the past wrongdoings of her husband and his family members.
Clearly, she was in a state of distress and needed coping skills so she could hold herself together, and start a new and secure life for herself and her daughter. In our sessions, we talked about the various strategies that can help her in coping with stress. Knowing that a lot of women may be going through the same, I thought of sharing the first step she took that was a game-changer for her mental health. Riah committed to changing the dialogue she was having with herself. So, whenever she spoke about the distress she was facing, she was encouraged to change it to a slightly more rational and positive statement, and engage in 'positive self-talk':
"My life is a mess."
Changed to:
"I am going through a difficult phase of life but things will get better."
"I failed in keeping my marriage together."
Changed to:
"Marriage is a partnership. I did the best I could. It's not all my responsibility".
"I should have known this marriage would be a mistake, why didn't I see the signs?"
Changed to:
"Everyone makes mistakes. We can never know the other person completely."
"What will happen to my daughter?"
Changed to:
"My daughter and I will be each other's strength. We will bring out the best in each other and lead a happy life."
"How will I manage and cope with all this?"
Changed to:
"I have managed so well this far. I will be even better once out of this toxic relationship. I am only getting stronger."
"What will people think of me?"
Changed to:
"The world does have empathetic people, and they will understand and support me in their own ways. The rest I don't have to be concerned about."
While positive self-talk is just one of the many coping skills, it is immensely beneficial due to the elements of the statements. Positive self-talk is not positive affirmations that may not be based on the truth and may also be whimsical. It's important for the mind to believe the positive statement for it to respond.
Positive self talk consists of:
Acceptance: Of the current situation as stressful.
Truth: It states the situation as it is.
Forgiveness and self-compassion: For making some mistakes.
Hope: That the situation will change for the better.
Futuristic: The current situation may be bad but the future is yet to happen and it can be good.
Belief: That the world is not black or white, there will be bad as well as good people and circumstances.
Riah continues to consult me once every two weeks. It's been very gratifying as a therapist to see her come a long way from the anxious person she was to the confident and composed person she has become now.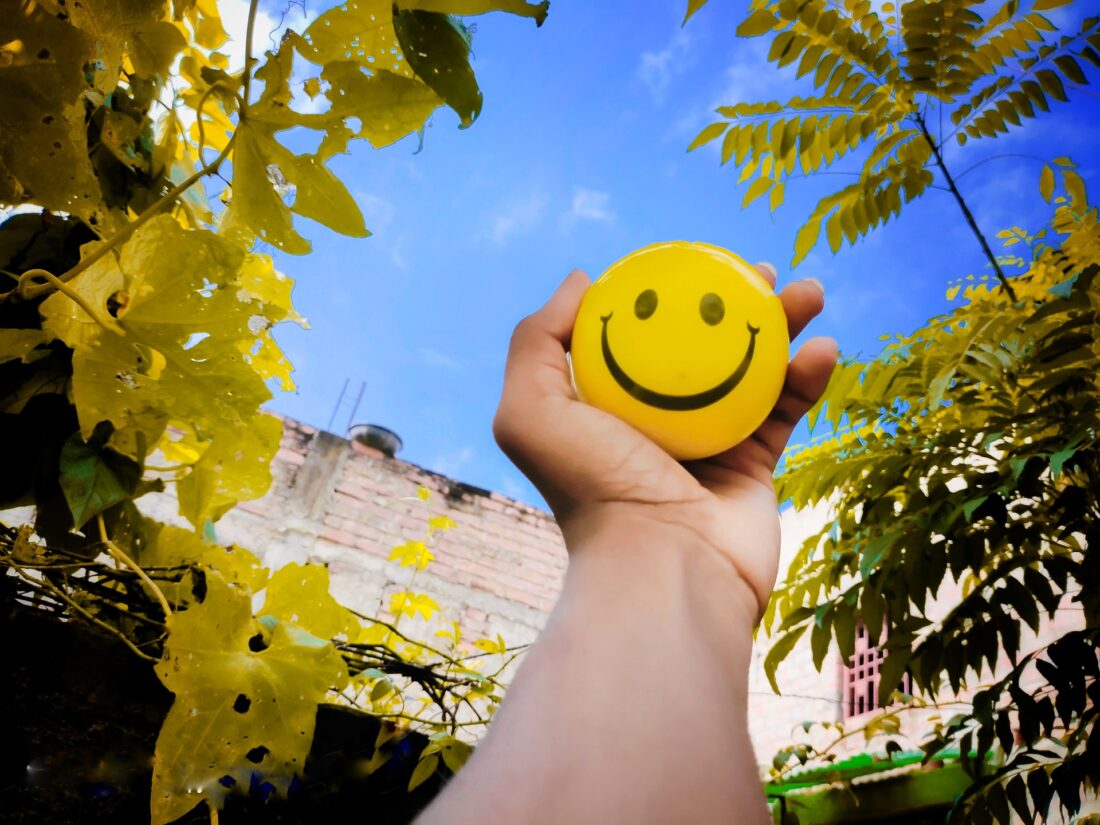 ---
---
Share
---
Photo by Shaurya Sagar on Unsplash