It's true that 'whatever you focus on, expands', because as soon as I started thinking about all the garbage and pollution, it seemed to magnify. I noticed all the plastic and scrap, and everywhere I looked – I could see the insurmountable trash. This disturbed me hugely and I questioned myself – what was I doing to save the environment? Really nothing more than giving lip service to the concerns of the piling up of waste.
So, I became a green warrior and decided to take concrete measures to incorporate some easy and practical steps in my day to day life. And though it's still a work in progress, I'm slowly getting there. Here goes my list:
Menstrual cup and cloth sanitary napkins – This was almost revolutionary for me. I came across an article that said each sanitary pad we use, stays around for almost 700 years before it decomposes. That means about 10 pads every month, 120 pads a year, just by one person. Imagine the piles of sanitary napkins discarded by every woman on the planet every year! After knowing this, I could not go back to the plastic napkin and the best part is, I absolutely love the menstrual cup and the cloth napkins. There's no staining of panties/sheets, no carrying it hidden in purses (it's inside me), no rashes caused by the plastic, etc. It's been really liberating. 


Carrying my own crockery/cutlery/water bottle –  It took slight getting used to, but it's well worth it. If no disposables are used, nothing has to be disposed off, it's that simple. If all of us could do just this, imagine how much trash could be prevented. Switching to a refillable water bottle means that along with cutting down on single-use plastic, it also saves you from having to spend money on buying water.


Composting – It's is a very easy method to effectively and drastically reduce your waste generation. The kitchen waste just has to be separated and put in a bin, composter or a dug-up pit, covered with layers of soil and left to nature to work its magic. Now there's such little waste from the kitchen to be disposed off that I don't even have to empty the trash every day. The process can be seen online for better comprehension. I'm sharing one link that I found useful – http://bit.ly/30cJHEN 


Using a solar cooker – I take a lot of pride in this! Every morning the sun god aids me in my cooking, making food super easy and tasty. There are many brands in India and I would recommend the box type cooker available locally. It's better to go in for a local manufacturer to ensure good service, though, in reality, no post-purchase service is required.


Buying loose milk instead of milk packets – That's about two plastic packets less in a day, or at least 730 less in a year, and all this just from one house!


Buying dals and other grocery items from local shops – It took a bit of planning, and now my friends and I take turns once a month to go to the local kirana store where we take our containers along so that the weighed items are put into our containers directly.


Using newspaper to line my bins – No more black plastic bags lining my bins!


Shampoo bars – A discussion about these made me try them out, and they are a delight! We did have them when we were younger, so it wasn't a great shift. The benefit is no more plastic shampoo bottles to be disposed off when the shampoo gets over.


Use of organic scrubbers for cleaning – My kitchen got a makeover too, and we are back to scrubbers made of coconut, husk, etc.


Reduce, Reuse and Recycle – The three Rs we've heard of all our lives are controlling my life now. I'm conscious of buying only what I need and reducing wastage of any kind. Gone are the days of indulging in retail therapy and the money saved is now spent on experiencing all that my city/country has to offer.


Car-pooling/using Public transport as far as possible – A simple but important step towards reducing my carbon footprint.
Using Bio enzymes to clean your home – It is super easy to make a bio enzyme at home. They are a great cleaning agent and leave your home smelling fresh and fragrant. All you need to do is mix water, jaggery and fruit peels in a ratio of 1:3:10 and leave the mixture undisturbed for about 3 months. I would recommend seeing a few YouTube videos, one link for your ease of understanding is – http://bit.ly/2RbNlui 
My friends and family are with me in this endeavor and I smile when I see hundreds of others like me making small shifts to make the BIG difference. After all, there is 'Only One Earth.' and it's our collective responsibility to keep it green and thriving.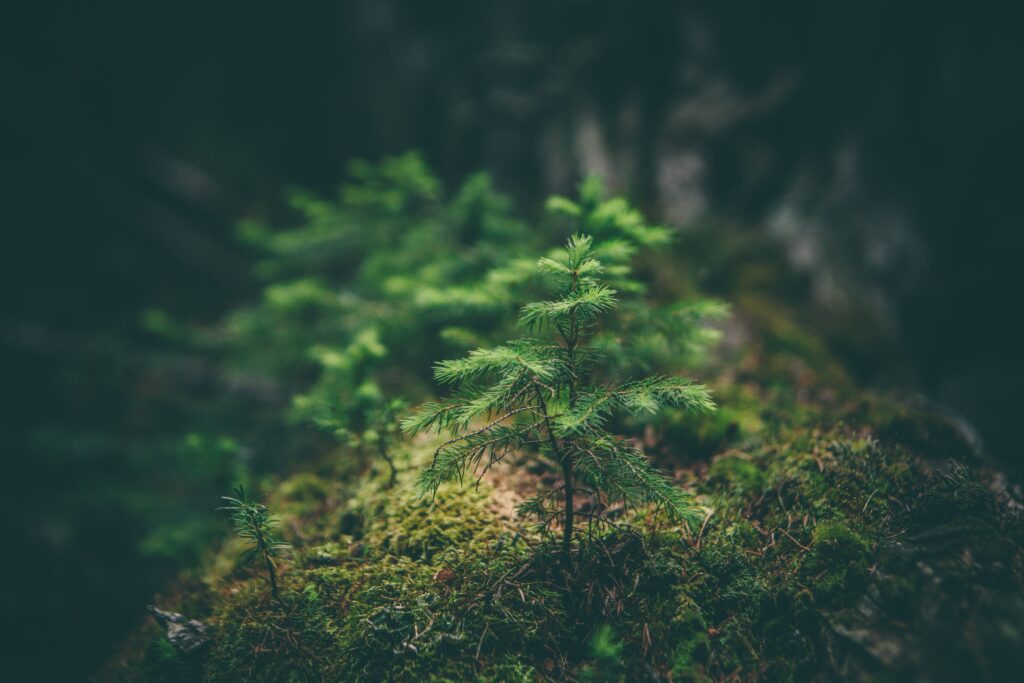 ---
Share
---
Photo by Matthew Smith on Unsplash.com