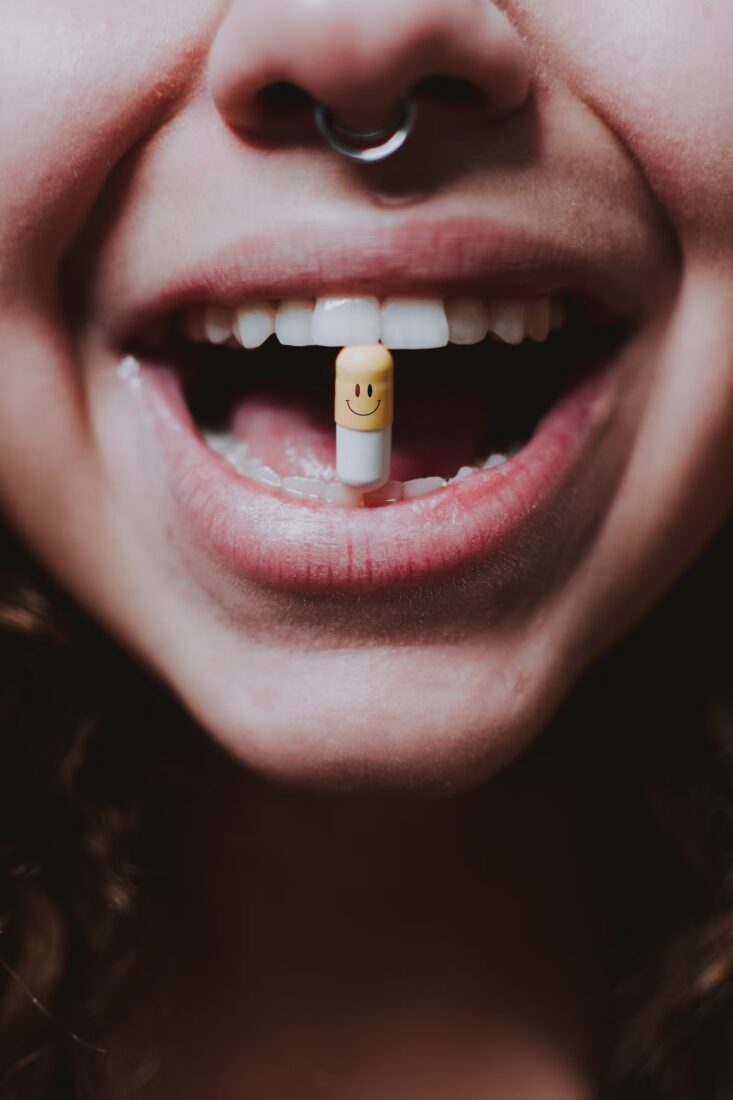 "She fought her dental woes, and occasionally, she won", is going up as my Epitaph. Yeah, my dental karma is that bad. Actually, it's way worse.
I remember when I first caught a glimpse of it as a 7 yr old. Mom had taken me to the dentist for a half broken front tooth – the outcome of running with my younger sister riding me piggyback. It had not ended well. I had stumbled and fallen face down, and my sister had flown off my back and landed on her bum. Through the clouds of dust created by our collectively spectacular fall, I saw my broken half tooth lying a couple of inches away, and my sister, much farther off.
When morning came, Mom marched me off to the dentist where I was made to sit in one of those menacing looking dental chairs. Even before the examination, the whole run-up to it – the big blinding light, dangerously sharp-looking implements, a masked face hovering above me – had me terrified. So, when the dentist asked me to open my mouth, I did the exact opposite and clamped it shut.
No amount of cajoling could change my mind, and to this day I wear my battle scar proudly by refusing to get my half broken front tooth fixed. It is there for all to see every time I smile, and I smile a lot! I love what a former crush once told me. He said, he liked how comfortable I was in my own skin. When I asked what made him say that, he pointed at my "unfixed" front tooth. I smiled.
Fresh insights came when I accompanied Mom to the dentist for her toothache next. I must've been in grade 5 at the time. So, when it was her turn to go in, I trailed in right behind her and sat on one of those high stools that are customarily placed in the corner.
The dentist examined Mom and told her it was going to need extraction. He started prepping up and just as he was about to administer the anaesthesia, right there in the dentist chair – Mom fainted! I saw her slump in the chair and the last thing I remember is sliding off the stool before I passed out!
Next thing I knew, water was being splashed on my face and a very worried looking dentist was hovering between my dazed Mom and me. The apple doesn't fall far from the tree, I know, right!!
Time went by – I grew up, got married, had kids – and through it all, my dental karma remained consistently bad. The watershed moment came around the time my kids were 4 years old when the dentist at Wellington asked me, "How low is your threshold for pain?" This after he had examining a particularly nasty abscess in my lower left molar.
I remember mumbling out something about needing to use the washroom before fleeing for my life. Outside the dentist's office, where my husband was waiting, I just said, "I'm going home." When he quizzed me about it in the car, I told him that I would much rather die of an abscess than go back to the sadistic butcher.
Thus, commenced the hunt for a dentist with some quality bedside manners. That's when I found Dr Mathson. A man of gentle countenance, he took one look at my tooth and said, "Ma'am, it is beyond rescue. It must come out."
I told him to go right ahead with the sole condition that I shouldn't feel a thing. I think the aura of my fear must have been like a halo around me because he replied almost immediately, "It won't, ma'am. Just trust me."
He gave me a little white pill to swallow and told me to go for a stroll around the market and return in half an hour. Though a little intrigued by these instructions, the husband and I complied. To be honest, at that point, I would have agreed to climb Everest if it helped.
Anyway, 30 minutes later I was back in the dentist chair. When Dr Mathson asked me how I was feeling, I beamed up at him and said, "I feel wonderful!" I could've sworn I saw him smiling behind the surgical mask.
The extraction went off like a dream and I didn't feel a thing. Three days later when I came back for the review, I politely enquired for the name of the little white pill. You see, by then I had figured out that it was the magic potion I'd been looking for all my life.
Alas, it was not to be as the thoroughly ethical Dr Mathson refused to tell me the name. I guess he didn't want to risk seeing me tripping around town on those little white uppers. Not that I've given up on changing my dental karma because I've been burning up Google to find them ever since.
As for when I'm now in the chair now, I start by saying, "We're going to be careful not to hurt each other, aren't we Doctor! " Trust me, it works.
P.S. Dr Mathson, if you are reading this, I'm still on the lookout for those little white pills.

---
Share

Picture Credit : Candid on Unsplash