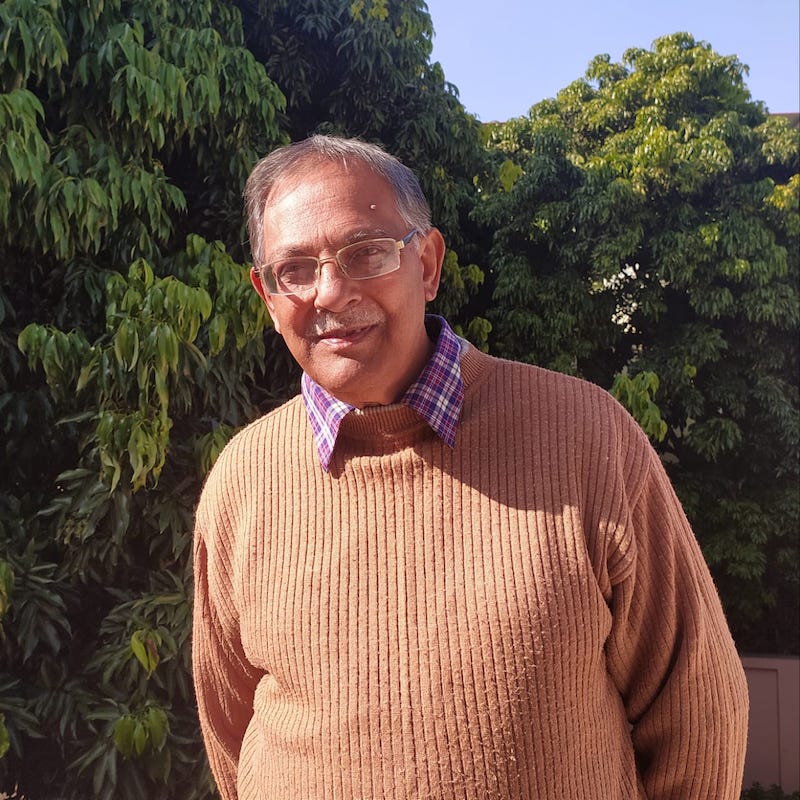 "When you see what you are sowing has started blossoming, it gives you a lot of confidence and gives wings to your imagination."
Artist, teacher and poet, Ashish Barun Misra has had an affinity with nature, flora and fauna, the Himalayan landscapes, and the simpleness of everyday life for as long as he can remember. These have been the inspirations for his artwork in a career spanning four decades. Behind people's physical imagery, he portrays the deep emotional content of their daily lives with strong dynamic lines, generating energy and vibrancy, and giving the viewer an in-depth feel of the subjects painted.

Born in 1951 in Dehradun, Mr Misra's journey as an artist began way back in his childhood observing his grandmother making religious murals and motifs for festivals with natural materials like cow dung and geru. Further exposure to art came when various artists in Dehradun visited his parents, who were both teachers. One such family friend, Mrs Manorama Bhatnagar gifted him his first box of paints and his scribbles soon turned into a serious inclination for art. He went on to take it as a subject in school and participated in art competitions, which gave an additional boost to his confidence as he realized people appreciated his artwork. He did his Masters in Art from DAV College Dehradun where his teachers, Dr. A. B. Verma, Professor Ranvir Saxena, Dr. Sarla Raman (all leading authorities and well-known artists), moulded his young mind with the knowledge of Indian and European Art. Post his Masters degree, he joined the famous artist Dr. Dwijen Sen of Kala Kendra as a student for two years and learned clay modelling and other aspects of the field.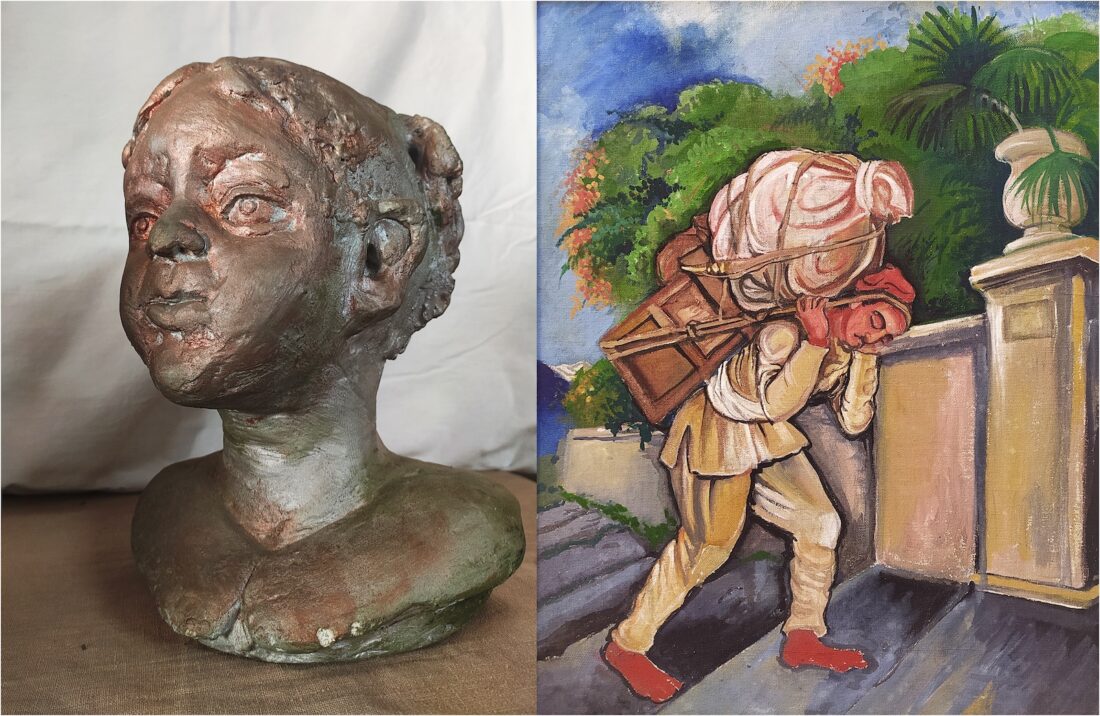 If you were to ask him though, he will tell you that his real development as an artist started when he began his journey as the senior school Art teacher at Wynberg Allen School, Mussoorie in 1974. In his words, "My students inspired me to do good work." Mr Misra (as his students call him) has gifted the art world with some remarkable artists in his four decades of teaching. He encouraged the creative aspirations of over two generations of students, inspiring them to express and nurture their imagination and go beyond the mundane. Refraining from commercializing his artwork, Mr Misra believes that art should be done as a medium of self-expression and as something that gives you pleasure.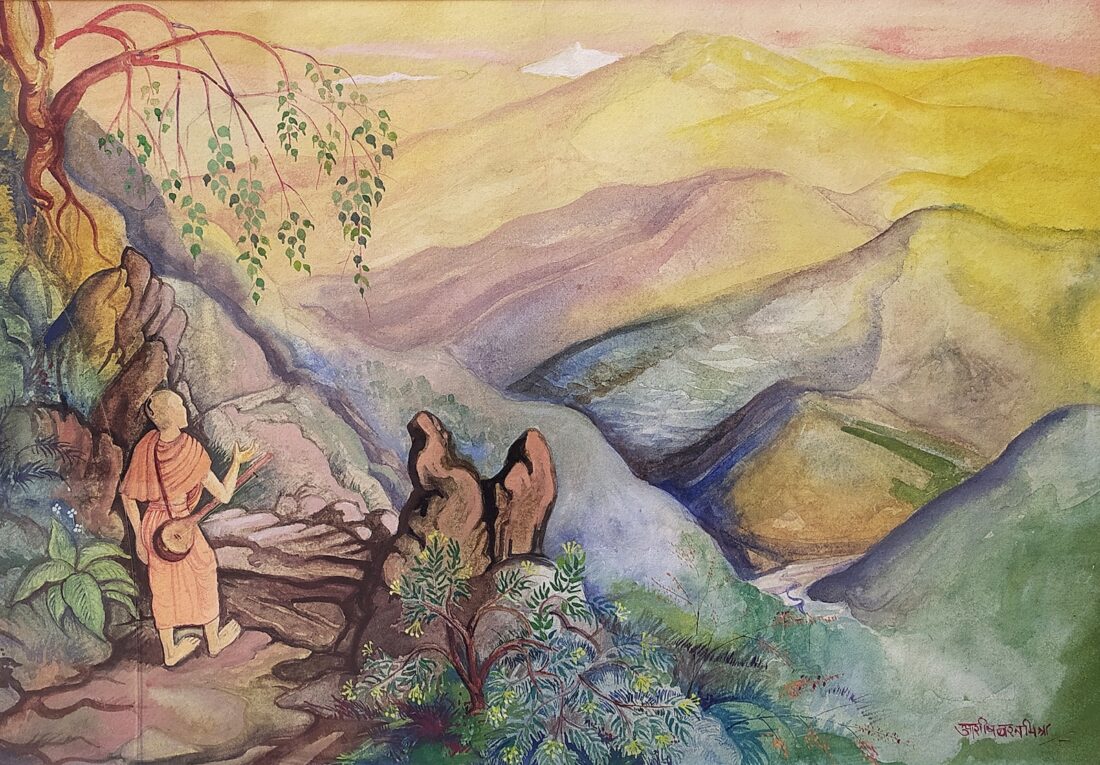 Mr Misra's artworks, which are currently exhibited at the VR Art Space in Mussoorie, show people's lives in the Garhwal Himalayas. Painted over a span of forty years in various mediums, such as watercolour, acrylic, pen and ink, tempera and oil, the exhibition, 'Ode to The Teacher – Painting Lives in Garhwal Himalayas' is a visual treat for all. His travels in Garhwal have inspired the artworks, with themes of Jaunsari weddings, village goldsmiths, terraced fields and various other village scenes that come accompanied with a few lines penned by him. The exhibition honours a man who chose to devote his career to moulding other artists while remaining anonymous in the art world. Now retired, Ashish Baran Misra lives in Dehradun with his wife, where he spends his time painting, writing and making crafts while continuing to be a source of inspiration to his beloved students.

---
---
Share
Picture Credit : Prashant Nawani for VR Art Space