Diane Von Furstenberg, a famous fashion designer once said "Confidence. If you have it, you can make anything look good." And it's true, isn't it? And it is also true that makeup has helped scores of women feel good and confident about representing themselves and their organisation. The idea is not to flaunt your makeup skills but to enhance your naturally beautiful face. So, keep the complicated stuff out and go for quick and easy products for clean and simple makeup with these 8 Makeup Essentials:
Moisturiser – Hydrate yourself and your skin. Do not ignore water even on the busiest of days. No matter what the season, our skin loses moisture faster than you can imagine. It's important to invest in a good moisturiser as no amount of makeup can make up for the lack of moisture.
Chuck the foundation – Here's what I meant by keeping the complicated stuff out. No matter what type it is, the foundation does wear out throughout the day. So, stay off the foundation, and if you want coverage, my vote goes to BB creams with an SPF of 30+. They are slightly tinted and provide enough coverage.
Concealer – If you're worried about the acne spots and blemishes, use a concealer that matches exactly with your skin tone. Remember, only a very teeny tiny amount as using even slightly more than the required amount might enhance the appearance of fine lines and eye-bags (nah, I bet you're smarter than that!).
Face powder – It keeps you looking fresh while keeping the sweaty gloss at bay. Also, if you wear kohl in your eyes then face powder comes in quite handy to keep the kohl from smudging. Just apply a tad bit on top of the kohl to set it and keep it in place.
Kohl – Okay, I have to confess I've barely seen anyone carry this one off the entire day without looking a bit messy by the afternoon. Although kohl seems to be the number one choice of most Indian women (even the ones who wear no makeup), it can be tricky. In case you're reapplying kohl, follow it with using a compact or loose powder over the kohl and around the eyes to set it and avoid looking shabby.
Lipstick – Wear the colour of your choice or a tinted lip gloss (whichever floats your boat). I personally prefer not to use a very bright red or pink at work but if you're comfortable wearing a bright colour and it makes you feel confident then you go girl! A word of caution if you choose to wear a bright shade, don't wear heavy makeup on your eyes, just simple eyeliner or mascara to brighten them up will suffice.
Eyeliner – If you have shaky hands and don't know which shape looks best on you, I'd say practice at home before you risk stepping out of your home with little black hills on your eyelids (ughh!). A thin-barely-there eyeliner looks classy on anyone, no matter what the shape of the eyes. Here's a trick to keep the eyeliner from smudging in case you have oily eyelids – press just a little dark eye-shadow over the eyeliner and that will keep it in place for most of the day.
Mascara – Let your eyes do the talking. I have found mascara as my go-to for any occasion. If lethargy takes over (yes, we are all prone to it), sometimes wearing only mascara as makeup can make your eyes shine and be the highlight of your face.
Your face can tell many stories, and a fresh-looking happy face will have only happy stories to tell. Next time, we will talk about a few must-haves in your bag for mid-day touch-ups that are handy in keeping you looking fresh and confident, especially on super busy days. Till then, remember the mantra, 'Keep it simple, keep it clean'.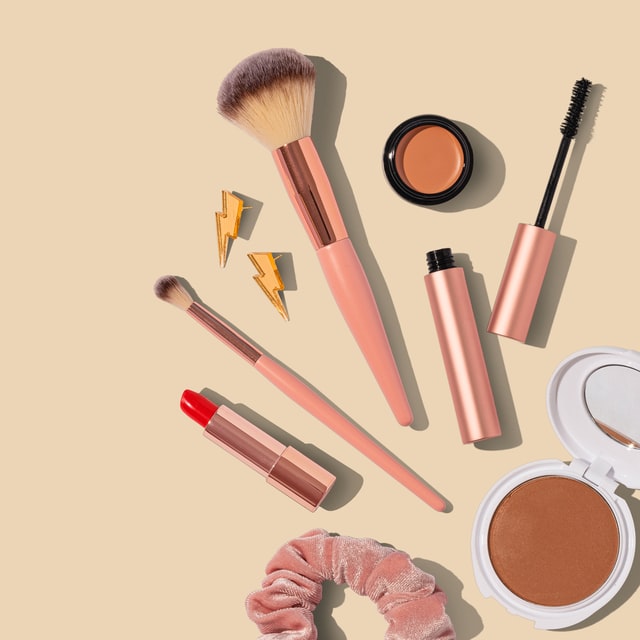 ---
Share
---
Photo by Amy Shamblen on Unsplash