Ingredients
Yellow Moong Dal (Soaked Overnight) – 1 Cup
Bhuna Chana Dal – ¼ cup
Fine Chopped Onion – ½ cup
Grated Carrot (water squeezed out)- ¼ cup
Fine Chopped Green Chilly- 2
Mustard Seeds- 2 Teaspoons
Dried Ginger Powder (Saunth)- ¼ teaspoon
Curry Leaves- A handful
ENO Fruit Salt- ¾ Teaspoon salt
Salt- To Taste
Heeng (Asafetida)- A pinch
Ghee- For tempering and greasing
Preparation
1.Grind the soaked moong dal and the bhuna chana dal together.
2. In a pan add ghee, once hot add the heeng, saunth, mustard seeds, green chilly, curry leaves and the chopped onions.
3. Sauté for 2-3 minutes till onion changes the color.
4. Add the grated carrot as well.
5. Pour this mixture in the moong dal batter.
6. Add salt to taste and water to form a paste like consistency and mix well.
7. In the meantime, get the steamer ready and grease the idli mold with ghee.
8. Once the steamer is ready add the fruit salt to the batter and mix well.
9. Pour the batter in the molds and steam for 7-10 minutes till the idli has risen, soft when touched and is cooked.
10. Once cooled, remove from the mold and serve with pudhina (mint) chutney.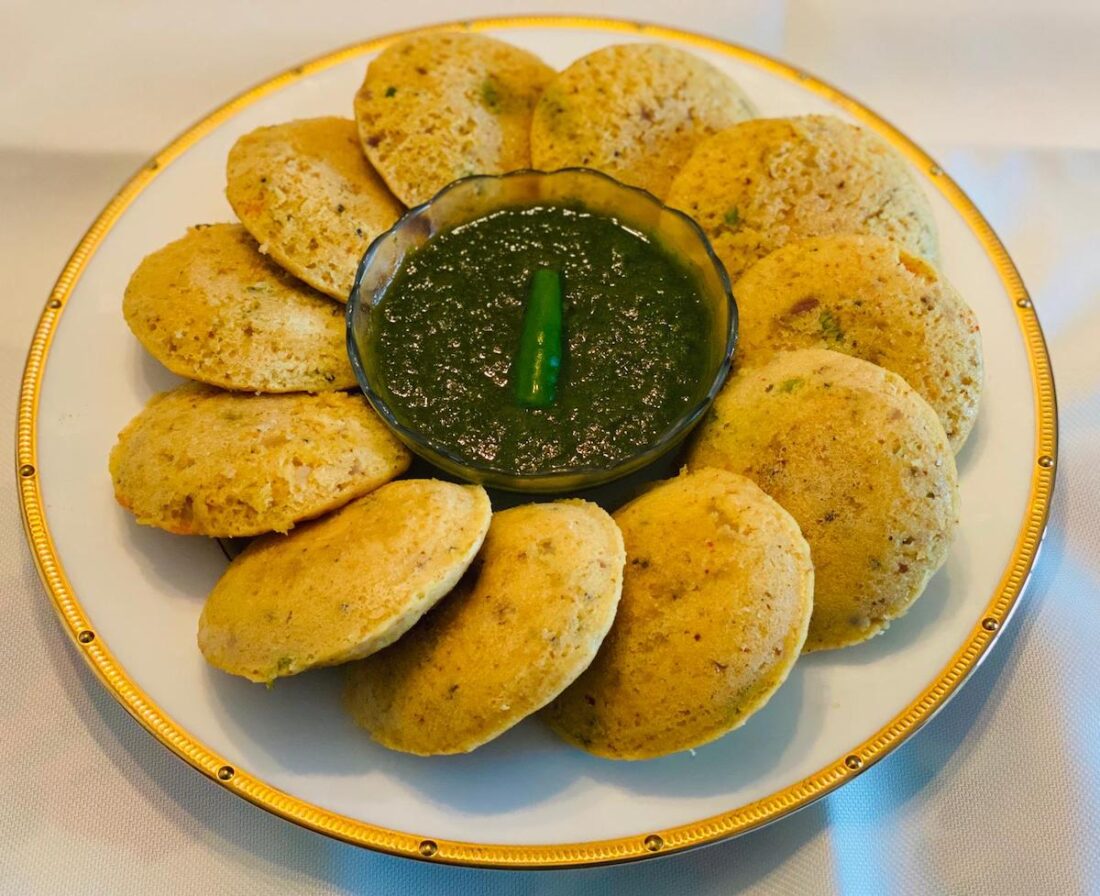 Read another recipe by Sonali Kaul
---
Share
Picture By : Sonali Kaul