Over a Cup of Coffee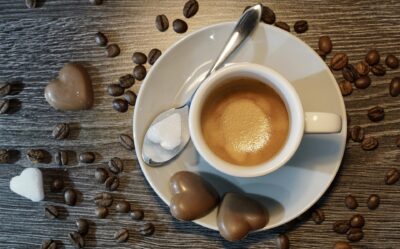 Didn't you see?
It was right there,
a tiny white heart
on our chocolate brown coffee,
like an exclamation mark
punctuating words,
we spoke for hours
nestled in the mutual warmth
of our cups
and each other,
inhaling the blissful aroma
of caffeine and life.
Slowly it changed
into a ring of smiles
and froth on our lips
as we took
sip after sip
until heady with pleasure.
Just so we know
maybe
it's not cocoa
that gets us high.
Mitalee Dabral is an alumnus of Tata Institute of Social Sciences (TISS) Mumbai and Wynberg Allen School, Mussoorie. She is a yoga enthusiast, animal lover, and mountain soul. She is the author of 'Tiny Musings' a collection of her poetry published by Notion Press in 2018 and available on Amazon.

---
I Long For You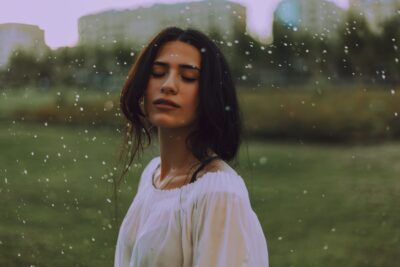 I long for you
Like the parched desert sands for a blissful raindrop
And I long for you
Like the wide, willful ocean that never seems to stop
Yes, I long for you
Like the high mountain peak for a cap of white snow
Oh, I long for you
Like a shoot buried deep below, yearning to grow
I long for you
Like the soil for warmth after winter's icy reign
And I long for you
Like a slumbering lake that welcomes the rain
Yes, I long for you
Like a bird for the reassuring first light of dawn
Oh, I long for you
Like a climbing vine for something to lean on
I long for you
Like the sea that wants to embrace the setting sun
And I long for you
Like a fighter for a battle already fought and won
Yes, I long for you
Like a lost wanderer for a mirage shimmering far away
Oh, I long for you
Like a vampire always remembering the light of the day
I long for you
Like migrating birds setting out for a warmer clime
And I long for you
Like a poet ever struggling for the perfect rhyme
Yes, I long for you
Like a shaggy stray dog shivering for a loving home
Oh, I long for you
Like a caged wild beast feeling the urge to roam
I long for you
Like a sound for an echo and lightning for thunder
And I long for you
Like a newborn approaching experience full of wonder
Yes, I long for you
Like a winding river running all the way down to the sea
Oh, I long for you
As if you were the only one who ever really loved me

Having always loved to read and write, Devika Fernando made her dream come true in 2014 when she became a self-published novelist. The author with German and Sri Lankan roots has released more than 15 novels in the genres contemporary romance, paranormal romance, and romantic suspense. Poetry is her first love though.

---
I always wondered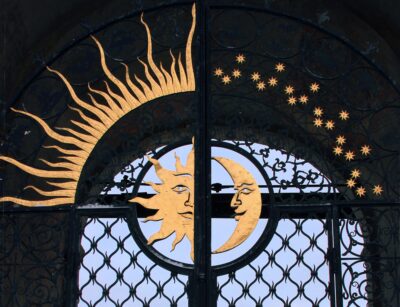 how different
things may have been
had you been the
sun to my moon,
how the lyrics of my heart
may have been something
a little softer and less cynical;
i believe in love but i don't
always believe in it for me—
was never opposed to love,
but she always seemed to
leave me cold as a sun in winter;
and so i thought perhaps i would
be better off alone—
yet you drift upon my focus sometimes,
and i know i am romanticizing you;
but the memories of you make me smile
because i was happy when i was with you
even if i saw you in a way you could never see me.

Linda M. Crate's poetry, short stories, articles, and reviews have been published in a myriad of magazines both online and in print. She has ten published chapbooks and three micro-chapbooks. She is also the author of the novel Phoenix Tears (Czykmate Books, June 2018).

---
Afflictions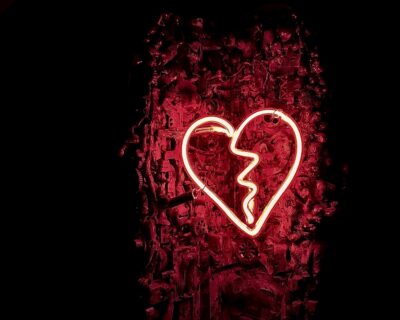 I tried to be what you needed
I tried to be as soft as the linens we slept in
Attempted the quiet approach on more than one occasion,
but surrendered in one of our ongoing heated exchanges
Love is one of the most torturous feelings one can endure
It separates you from all that you know to be true
It's the shackles and raw iron gate that keep you
trapped in its brutality
Why is love desired,
when the risks outweigh the reward?
Why do we allow it to take over our entire existence?
Why do we allow such fables to manipulate and
toy with our common sense?
We only allow what we tolerate
And perhaps our toleration has a heart
of its own…a heart that has been broken
one too many times – until now.

Jen Persichetti works in luxury goods and holds a degree in journalism from Mercy College. She is also a full member of the International Association of Professional Writers and Editors (IAPWE). She lives in New York state and is married with three young children.

---