Get Ready to Roar and Rumble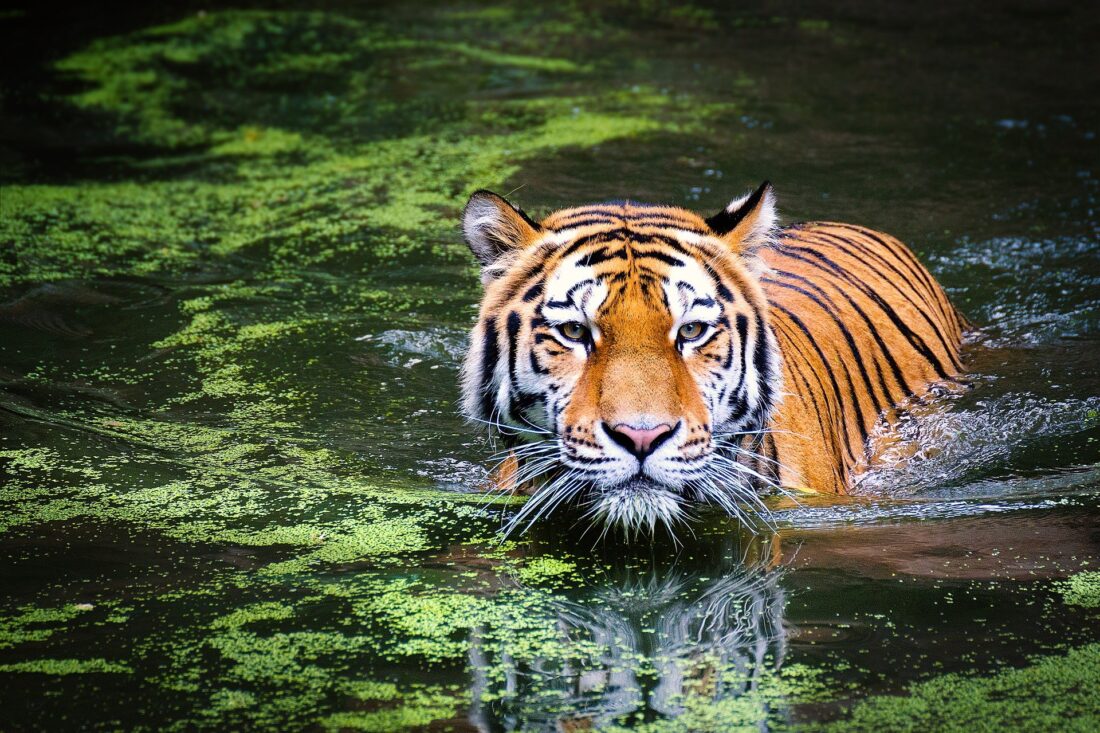 What does this tiger really mean?
The tiger is one of the twelve Chinese zodiac animals which has the energies of yang wood (signifying sturdy trees with deep roots). It represents growth, healing, travel and new opportunities. The Spring season officially begins with the tiger month in February. There is also a tiger location in the northeast sector of your property.
*Do not misunderstand the tiger zodiac as having feline characteristics.
How do I know if I have a tiger?
You could have a tiger in your Destiny chart if you were born in the year 2010, 1998, 1986, 1974, 1962, 1950, 1938,1926.
Additionally, you could also have a tiger if your birthday is between the month of 4th February and 4th March or simply if you were born between the time of 3am-5am.
It is a lesser-known fact that everyone has 4 zodiac animals in their chart and not just 1 for the year they were born.
To plot your full destiny chart, use this free online resource. You can get the chart read by an experienced Feng Shui Practitioner.
www.joeyyap.com/bzchart
Is it unlucky to have a tiger in my chart?
No. The tiger is referred to as the Grand Duke and typically will be the center of attention as it carries the energies into the year. While this might seem challenging for some, it could be equally rewarding for others. 2022 could be a good time to step up, overcome hurdles and shine.
Which animal signs are lucky this year?
The PIG combines with the tiger or Grand duke. This year promises happy times with loved ones and new opportunities to boost wealth.
The RABBIT has the famous Peach Blossom, and the OX has the Golden carriage star – both especially beneficial for those looking for a partner or simply to improve your current relationship.
The HORSE, GOAT and ROOSTER also have good prospects to shine, get promoted and be in the spotlight.
If you have a DOG in your chart it would be an ideal time to learn a new skillset.
What about the other zodiac animals?
If you have a MONKEY in your chart, be ready for some changes in your current life.
We can expect some drama for those with the SNAKE especially in the month of February and May.
The RAT and DRAGON need to take extra care of their health and well-being.
Are there any Fengshui tips I could use to align my current environment with my life goals?
Certainly! Given below are some simple DIY Feng Shui tips for the year.
Step 1- Take a scaled layout plan of your property and find the center point.
Step 2- Use your phone compass and configure the directions.
Step 3- plot a 9 square grid as seen in the example.
Step 4- superimpose the flying star chart of 2022 onto your layout.

The most auspicious areas for 2022 are in the SOUTH, SOUTHEAST, NORTHEAST, NORTH and NORTHWEST.
For students sitting for important exams, setting up your study table in the southeast would be most beneficial. Further, enhance that sector with 6 bamboo stalks in a vase of freshwater. This will also help to enhance your love life and relationship luck.
Since many of us are still working from home, using the Northwest sector will help to promote your Career luck.
If your job is Sales related, make your pitch from the West area of your home. However, be mindful that overuse here can cause disagreements in the family.
The main Wealth star of 2022 resides in the northeast. Use this room for brainstorming and financial planning.
Place red items in the East sector of your home, to suppress the argument and conflict star3.
Those looking for mentors, teachers should network from the North sector this year.
For most of us, health is still the main focus. Place heavy metal objects in the Southwest of the house. Avoid sleeping here if possible.
The South with the purple star#9 should be enhanced for happy events by burning a tealight candle on a daily basis. This is also a good place to do your trading and investments.
And finally, the center of the home should be kept clutter-free and quiet. Try avoiding doing any renovations or moving heavy furniture here.

---
---

Share