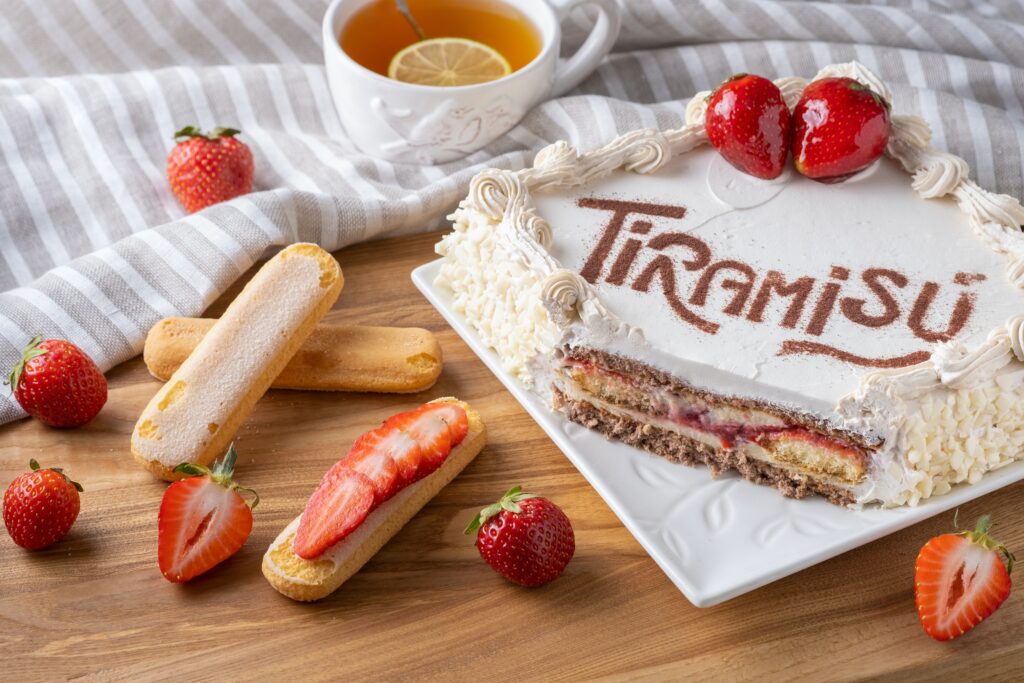 Tiramisu quite literally means, "a pick me up." Check out this simple and easy to make recipe by Chef Reshma Gore Sahani of one of Italy's most popular desserts
Ingredients:
25 to 30 pieces Butter Cookies (no nuts)
* I used the McVitie's Butter Cookies. You can also make a simple vanilla tea cake and cut them into strips and toast them slightly on both sides or use the Britannia cake and toast those.
For Custard Cream Filling:
3 tablespoons Vanilla Custard Powder
4 tablespoons Sugar (you can make it as sweet as you like)
500 ml Milk
1 tablespoon Rum (optional)
1 tablespoon Vanilla Essence
50 gm Butter (cut into small pieces)
30 gm Flour
200 ml Amul Cream
1 tablespoon Sugar
Soaking Syrup:
1 1/2 cups Water
3 to 4 tsp of strong Coffee (you can make it as strong or light as you like)
1/3 cup Sugar
1 tablespoon Rum (optional)
Topping:
3 tablespoons Cocoa powder
Instructions:
Custard Cream Filling:
Stir the custard powder and flour in 1/4 cup milk (room temperature) well to avoid any lumps.

Boil the remaining milk and sugar in a saucepan on medium heat. Stir occasionally and when sugar is completely dissolved and the milk starts to boil, pour the custard batter into the milk, whisking continuously. (It is better to pour a little and then whisk and repeat to avoid any lumps). Continue to stir for 2 – 3 minutes until the custard thickens.

Remove from heat and pour it into another vessel while straining it so there are no lumps.

Whisk in the rum, vanilla essence and butter. Immediately cover the top surface of the custard with a cling film to avoid crust formation and refrigerate until it thickens for at least 2 hours.

Whisk together the cream and the tablespoon of sugar till stiff peaks are formed, and keep in the fridge for an hour at least.

Gently fold the cold custard to the beaten cream until smooth.
Coffee Soaking Syrup:
In a bowl combine water, coffee, sugar and rum. Taste and add more sugar if required.

Assembling:
Take a clear deep glass dish.

Take the butter cookies one by one and dip in the coffee soaking syrup and place them side by side.

Completely cover the cookies with 1/3 rd of the custard filling. Repeat the same for the next layers.

Now cover the Tiramisu with a plastic wrap and refrigerate until the custard is set (preferably overnight).


Bon Appetit!


Read other recipe by Reshma Gore
---
Share
---
Photo by Serghei Savchiuc on Unsplash