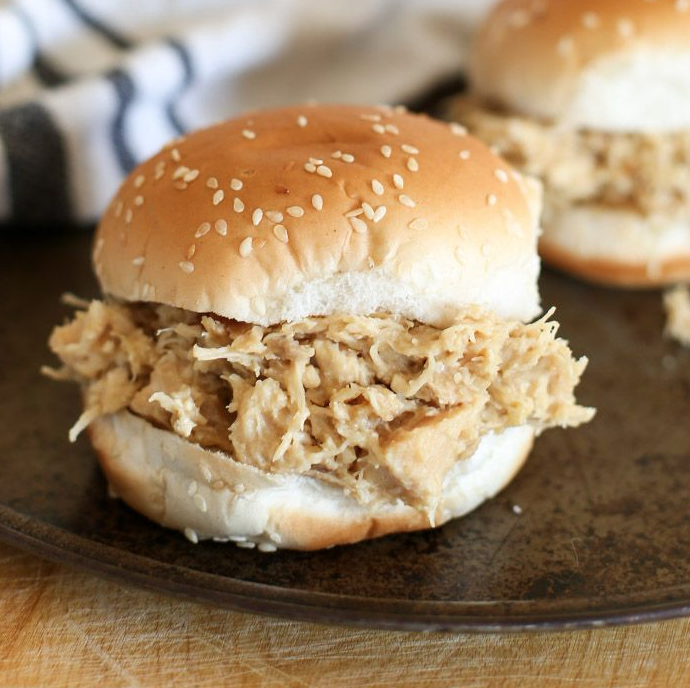 Ingredients:-
1 Burger Bun, cut in half
1 Cup Boiled Shredded Chicken, should be chilled
3 Slices Chicken Salami, diced
1/2 Green Capsicum, diced
2 Teaspoons Mayonnaise, + some to spread on the bun
1 Teaspoon Tomato Ketchup
1/2 Teaspoon Mustard Sauce
1/4 Cup Grated Mozzarella or Cheddar Cheese
Salt and Pepper, to taste
Directions:-
Preheat the oven at 150C.
Cut the Burger Bun in half, and spread a generous amount of Mayonnaise on each half.
On one half of the bun put the diced salami and capsicum, season with salt and pepper and the grated cheese. Bake in the oven for 5 mins or until the cheese melts.
In a bowl add the mayonnaise, ketchup, mustard, boiled chicken, salt and pepper. Mix it well.
Spread on the second half of the bun and let it chill in the refrigerator.
Serving Suggestion – Serve with french fries and salad. The exotic part of this UFO is that one bun is hot while the other is cold.
NOTE: If you like it spicy, you can add a splash of Tabasco or finely chopped green chillies.
Enjoy !!!!
---
Read other recipe by Reshma Gore
---
Share

Picture Credit : Pixaby