In Thailand, just like in many countries across the world, some of the best local food is out there on street carts, food trucks, and little restaurants on sidewalks.  
Here's a list of the top 8 street foods in Thailand that are popular with the locals and ideal for the varied palates of visitors to this beautiful country. 
Put these on your list for when you visit Bangkok or look for these when you visit your favourite Thai restaurant in your own country.
Pad Kra Pao
This dish consists of minced pork (or chicken) stir-fried with Thai Basil, long beans, and chili. The flavour of Thai Basil and chili adding that kick to the meat. Usually served with rice (and often fried egg).
* Locals love it at Foodland "Took la dee" on Sukhumvit 16, Bangkok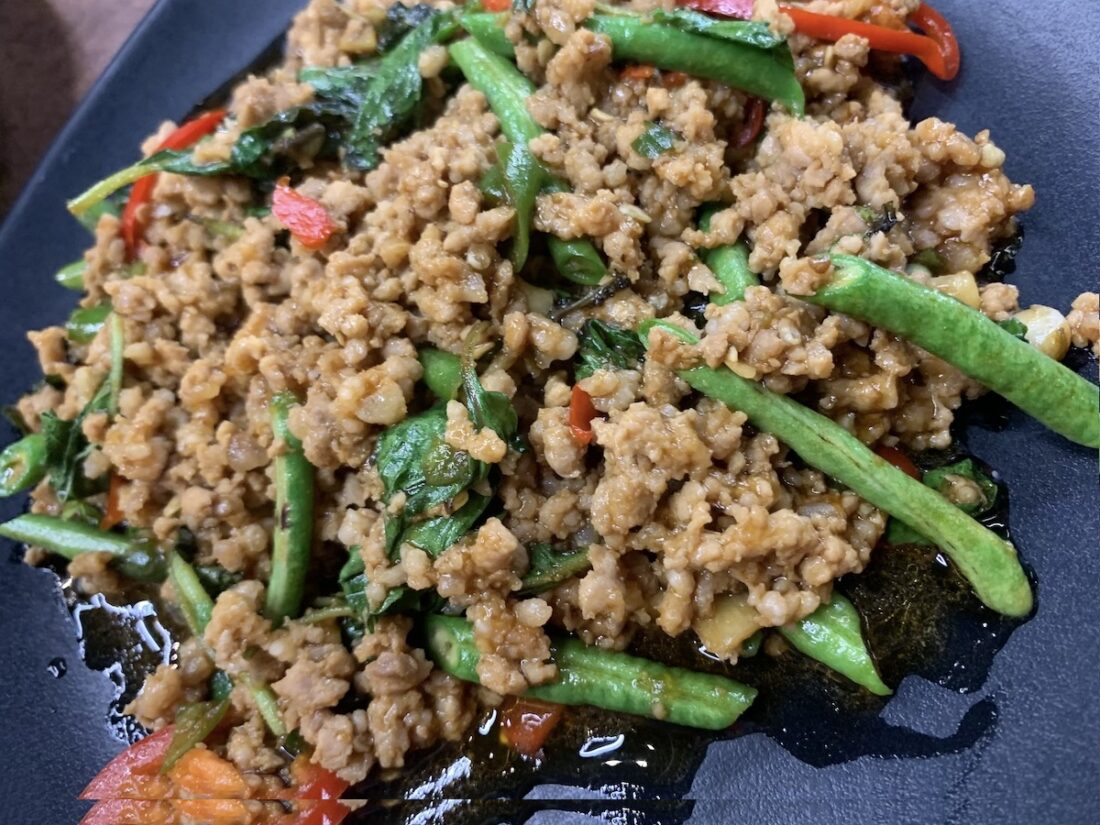 ---
Som Tam with Kai Yang (Grilled Chicken)
Raw Papaya Salad as it's often known outside of Thailand, this dish usually has raw green papaya, tomatoes, shrimp, peanuts, garlic, fish sauce, lime and chillies (although the combination of ingredients often vary). Som Tam is very simple but is a burst of flavours (especially when you eat this at street stalls where they use a mortar and pestle to mix up the peanuts, garlic, chilies, and lime).
On Thai streets, the salad is served with their authentic grilled chicken.
*Enjoy it at Soi Polo, Bangkok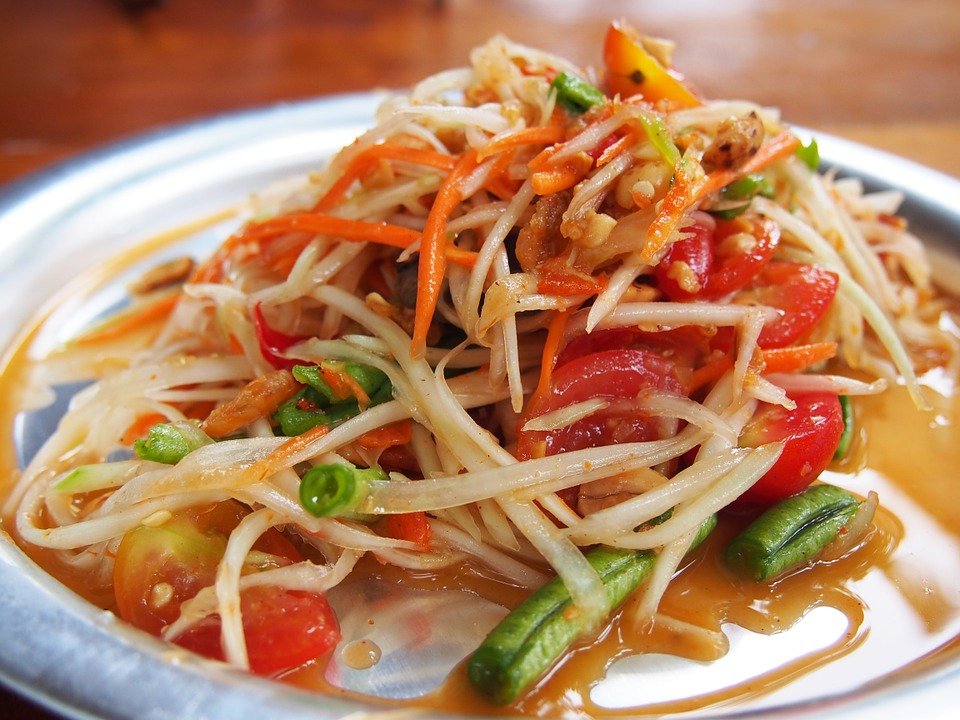 ---
Pad Thai
This is perhaps the most quintessential Thai street food that one can find outside of Thailand. Many popular street stalls in Bangkok stir up a flavourful plate of Pad Thai. Usually, has flat noodles stir-fried with pork (or sometimes chicken), beansprouts, prawns, tamarind, lime, fish sauce, sugar, and peanuts for that perfect crunch.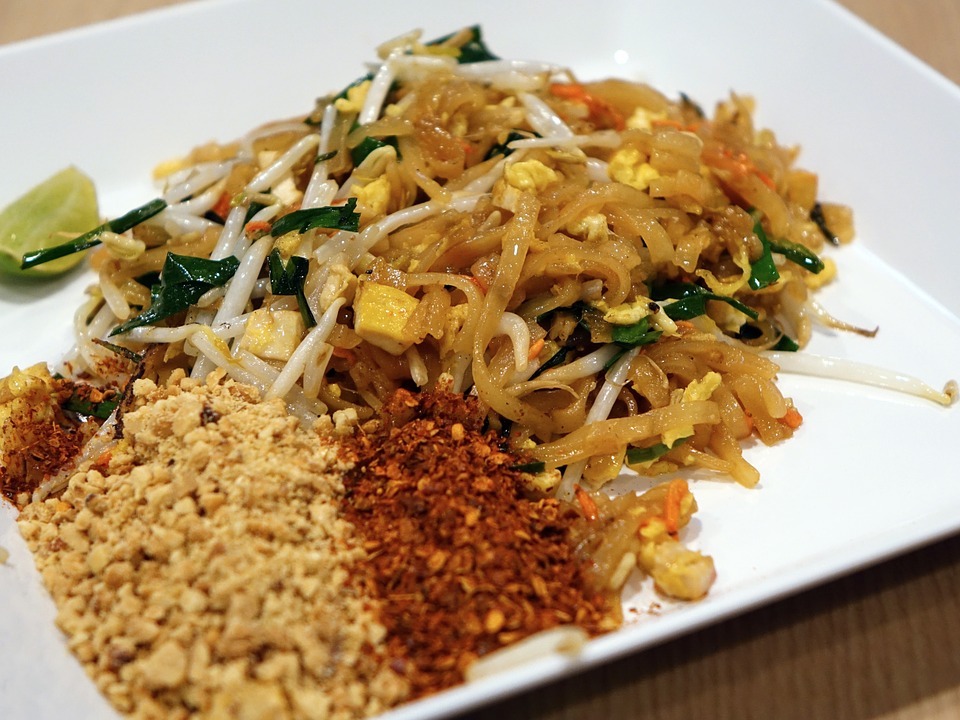 ---
Poh Pia Tod
Crispy fried spring rolls are what these are! Usually stuffed with pork or chicken or even vegetables, these crunchy fried snacks are served with the famous sweet & hot Thai chilli sauce.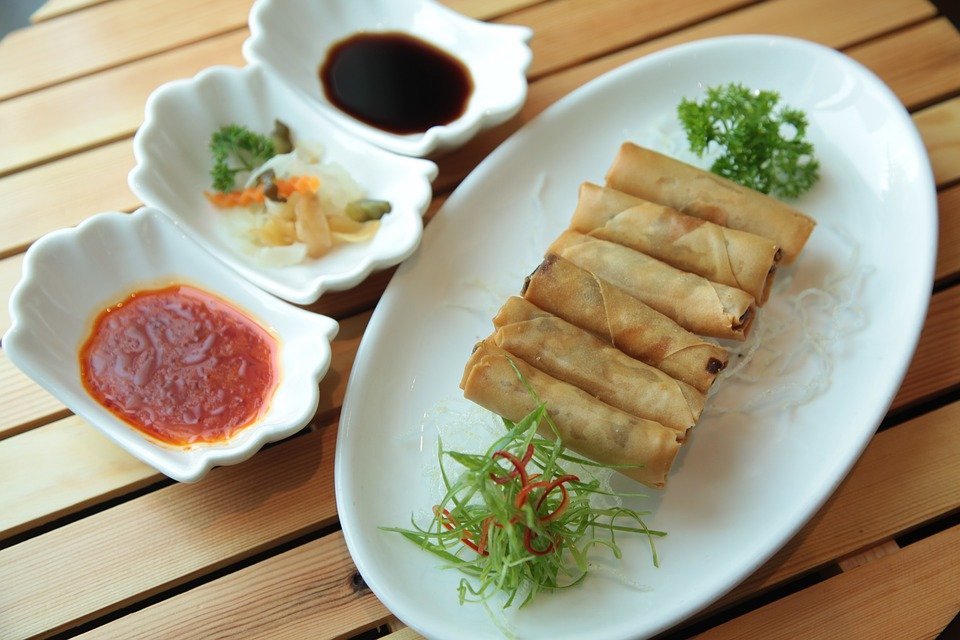 ---
Moo Ping
This is essentially pork on skewers that is barbecued with handmade marinade. It is the sweet & savoury marinade of the meat along with the smokey barbeque effect that makes this so lip-smacking. They're often had with rice but we've always enjoyed them just eating them off the skewer.
* Locals love eating at Phi Owen's place in Silom, Bangkok near Soi Convent.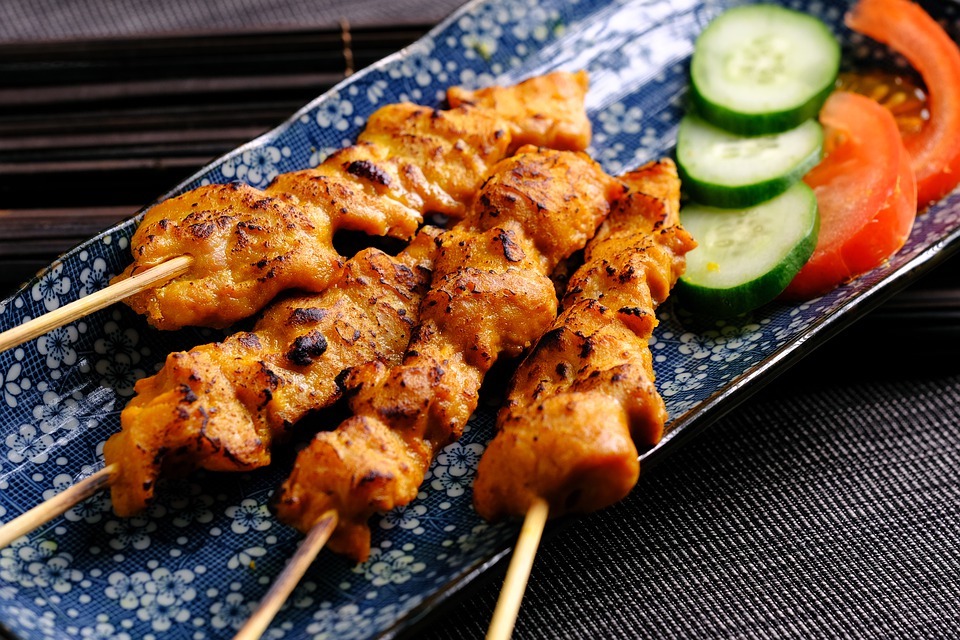 ---
Mango Sticky Rice
Freshly made sticky rice with coconut cream and a dash of fried yellow moong beans – served with freshly cut juicy mangoes. The savoury rice & yellow moong beans and the sweetness of mangoes make for such a beautiful melange of flavours! The rice is plain white sticky but often it is cooked with pandan (green) or butterfly pea flower (purple) which not only add great flavours but beautiful colours too!
* Enjoy this amazing dessert/dish at Je Meaw on Sukhumvit 38 or Mae Varee in Thonglor, Bangkok.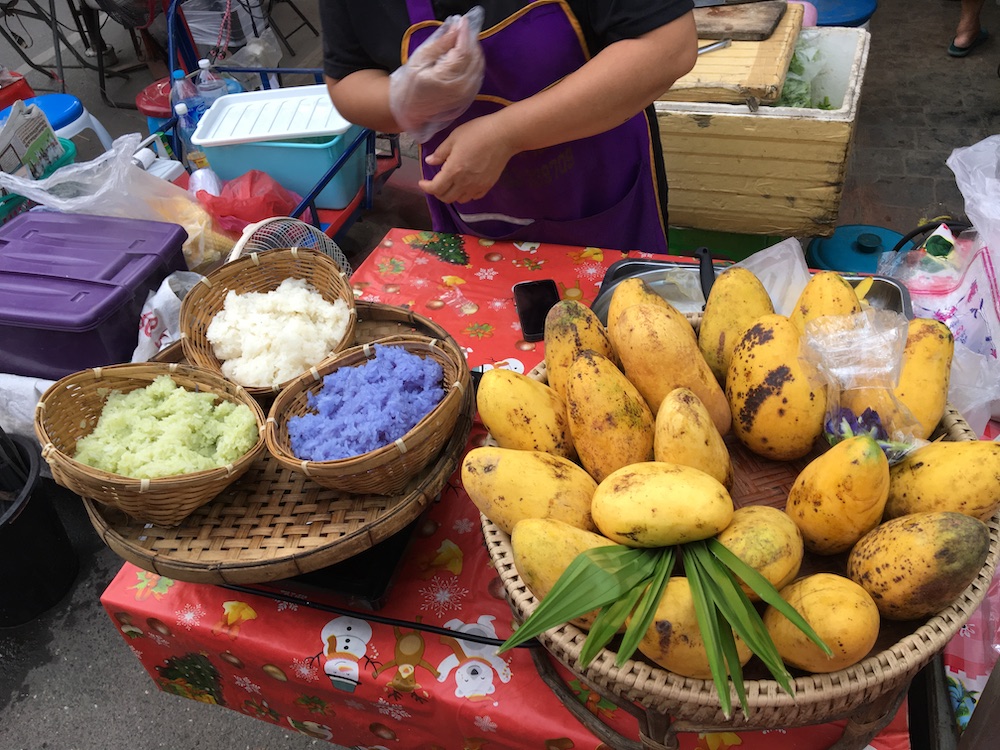 ---
Crispy Golden Doughnuts (Pa Tong Ko)
These are the Thai version of Chinese doughnuts or "you tiau" or "yao tiew". Crispy, airy they are best enjoyed with a little bit of sweet condensed milk.
Savoey Restaurant in Yaowarat is known for their delicious pa Tong Ko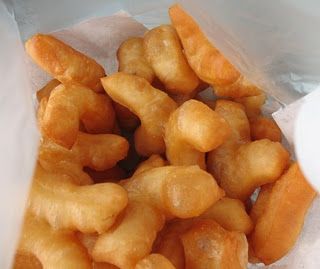 ---
Crab Omelette
This amazing dish by Michelin Star holder Jay Fai in Bangkok is so good that her street-side restaurant has gained popularity around the world. Find her at 327 Mahachai Road.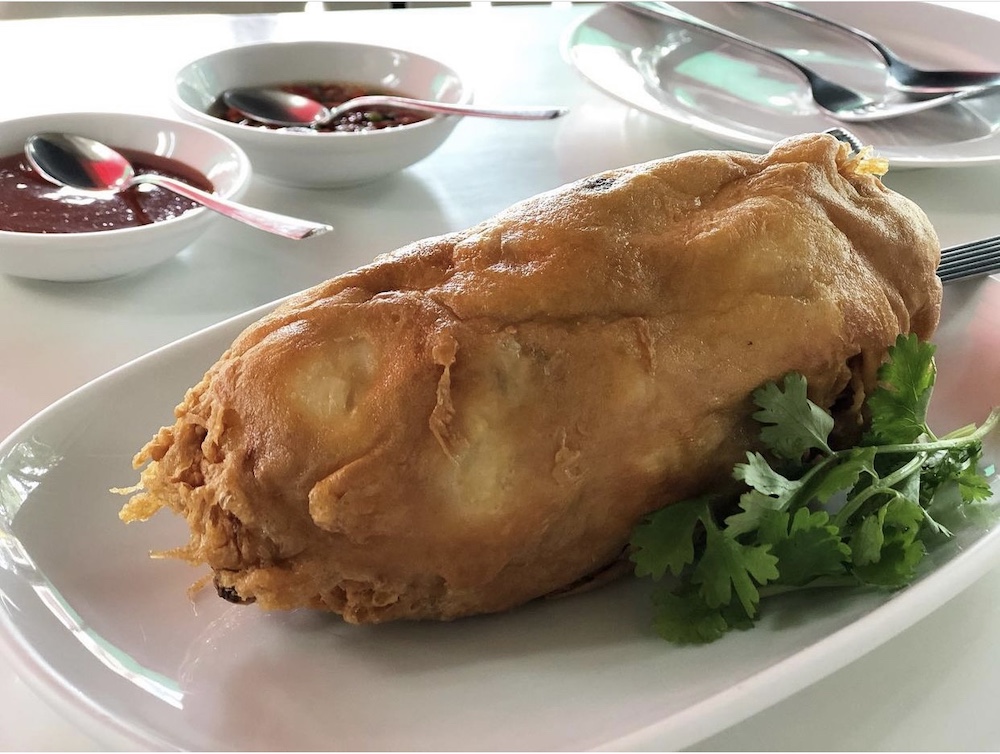 ---
---
Share
Picture Credit : Pixabay, Jamie Monk, Jay Fai.
Thanks to Ravina S. Mittal & Raisa Sawhney for helping with local restaurant suggestions