---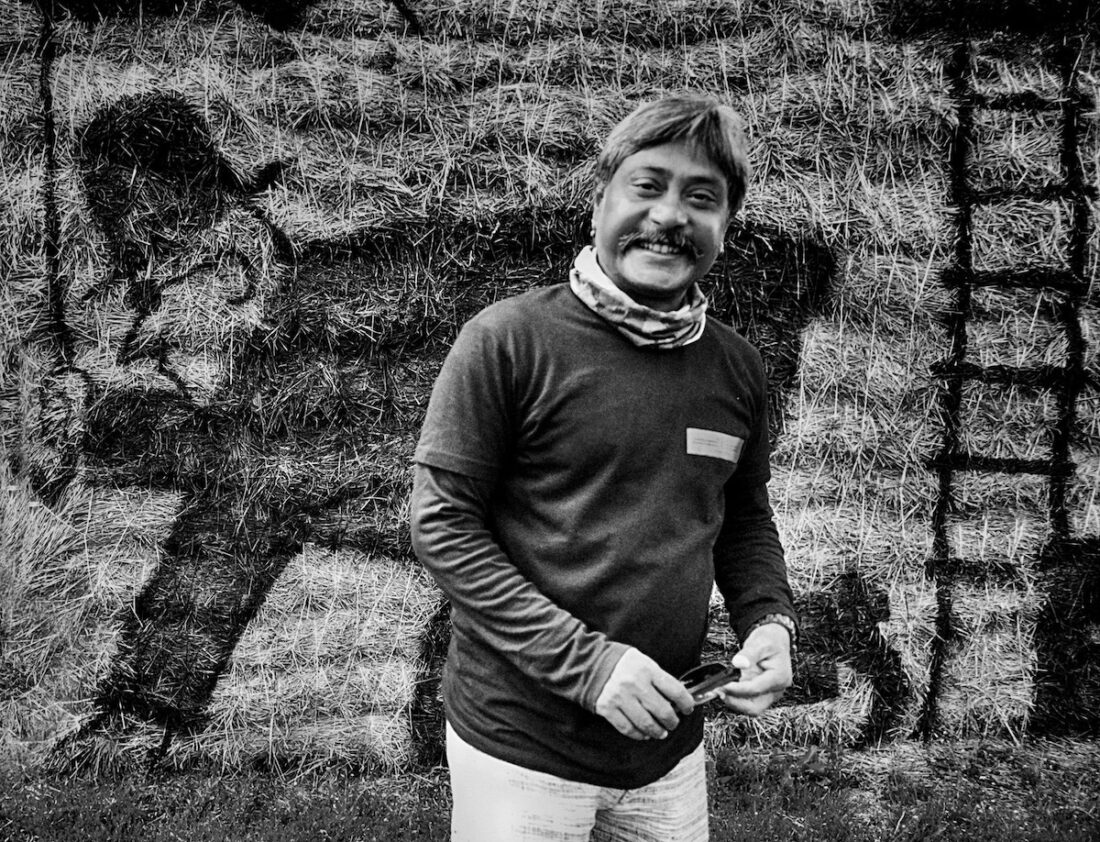 I first met Siraj Saxena: Artist, Writer, Cyclist on a ride almost 10 years ago. With a smile that reaches his eyes and the gentlest of voices, Siraj is not one to talk about his many accomplishments. In fact, I only got to know about how well-known an Artist he is after he invited our cyclists gang for his art exhibition in Delhi. Known for for his unique style of adding rural and tribal elements into contemporary landscapes that are representative of an inner geography rather than a physical location, Siraj's paintings, ceramic art, and graphic art has been a part of art exhibitions and symposiums all over the world.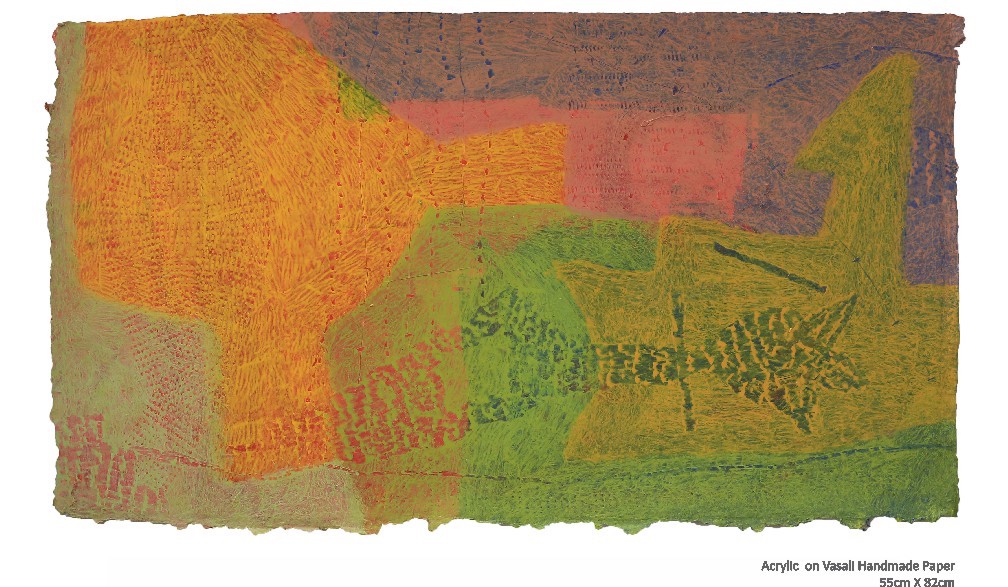 If Art serves as a medium for visual expression for Siraj, he finds the written word apt for expressing his thoughts. A prolific writer, Siraj has four published books to his credit: "Simit Simit Jal" and "Akash Ek Taal He" (by Vagdevi Prakashan); his unique Art Diary called "Kala Ki Jagahen" (by Sambhavana Prakashan), which is a travelogue of his art trips to 23 countries; and his latest – "Kisse Cycle Ke" (by Setu Prakashan). As a regular contributor to leading magazines and newspapers, Siraj's focus is on issues pertaining to woman empowerment and the cause of bicycle advocacy.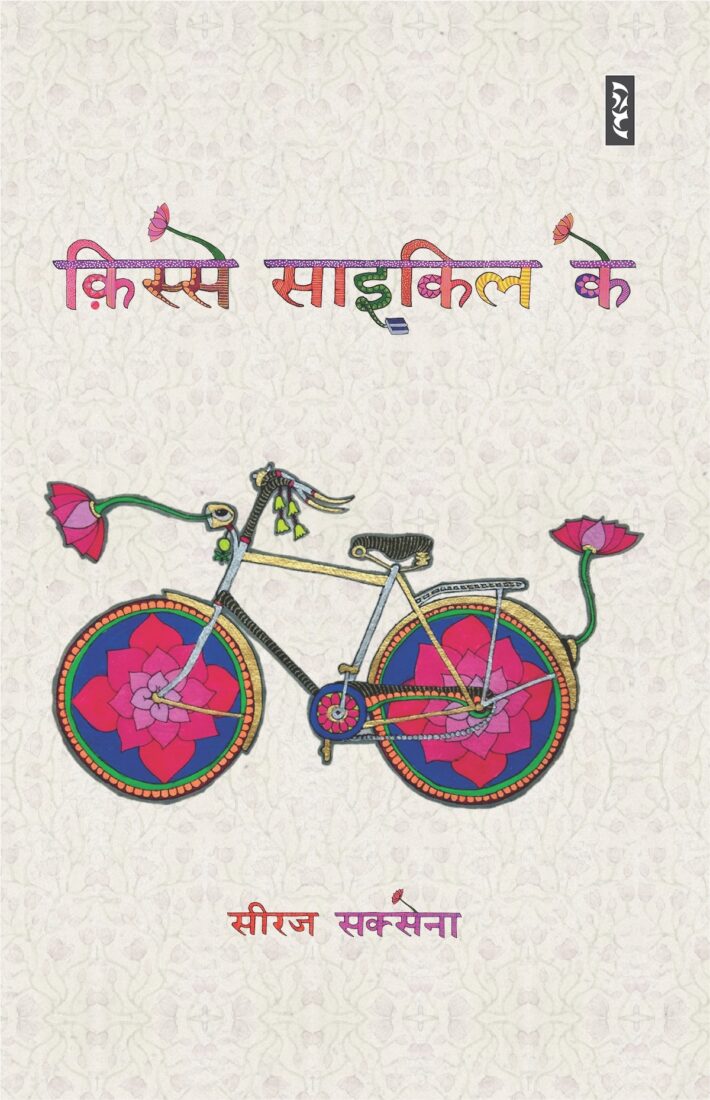 Siraj is an avid cyclist, and one of the very few I know (and trust me, I have known many) for whom the bicycle actually is what it is made for – a means of commuting; doing errands; meeting friends, and seeing the countryside. The time of day, weather or route are all incidental for him, because cycling is an extension of his love for the outdoors and concern for nature.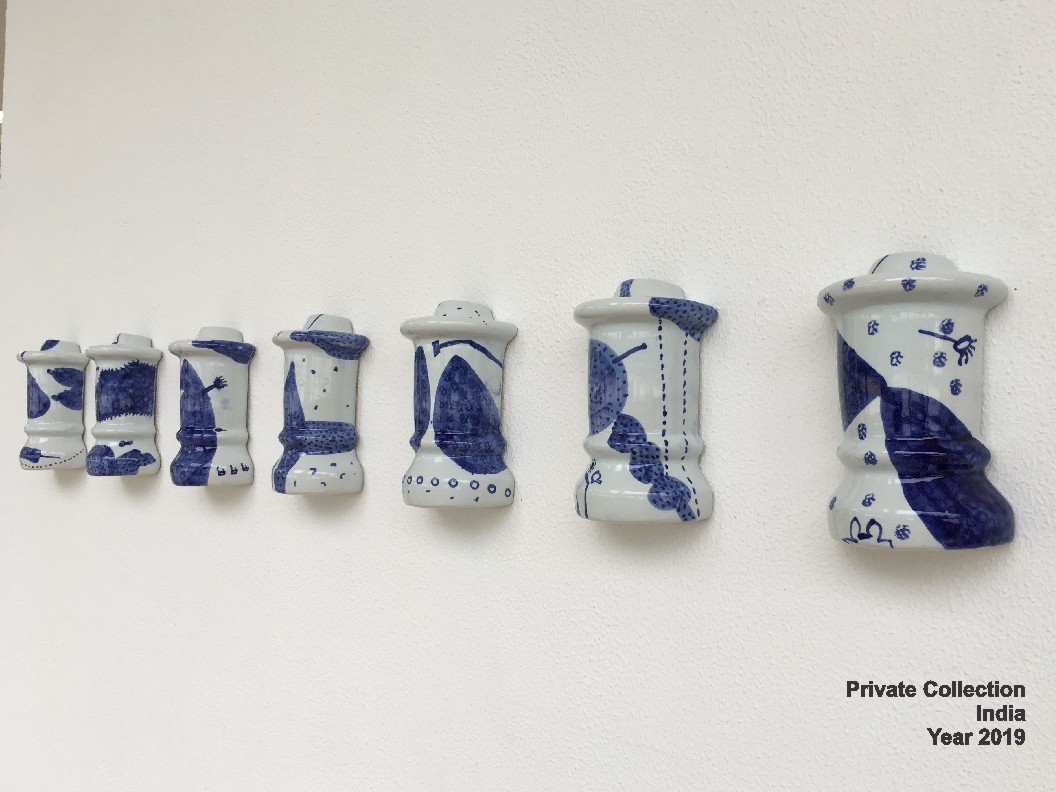 A few months ago Siraj and I caught up on a ride after ages. Being out on the saddle presented the perfect opportunity to ask him about how and what makes him do all these things he does. This is an excerpt from our conversation.
How do you start with nothing and end up with a stunning work of art?
Siraj Saxena – When I start any Artwork, I don't have a blue print or any preconceived idea in mind. I let my imagination take me to a shapeless power and follow my heart, eyes and hands to create my Artwork. Brushes, colours, visual experiences, space, textures, music…all these allow me to dive deep into my senses. My most important tools in my artistic quest are vision, inspiration, mood, and the zeal to create.

How did you start writing and what, according to you, is the most challenging part of the writing process?
Siraj Saxena – When I was in class six, my Mom would dictate letters for her sisters and brothers, which I would write down on postcards and inland letters. This habit of writing letters continued as I got older, and now when I travel, I write a diary. To me, writing is like making a portrait through words or looking into a mirror through words. I respect written words a lot and consider all those texts great that are pure and original. However, the mind always edits the most personal things, and that for me is the most difficult thing in writing. It's hard to write completely transparently, though I always try to write facts and take names and places to make my writing as authentic as possible. I am of the belief that words create their own truth.

Cycling for you is…?
Siraj Saxena – Cycling for me is an essential part of my identity. It's like an old toy, or a third eye, while being a great tool for adventure. It gives me immense happiness and a wonderful visual experience. It's taken very little from me and given me a lot. I have some really good friends because of cycling in fact.

What is your favourite creation? Please explain why you selected this one.
Siraj Saxena – Art of any medium I use, is my favourite creation. When I am at home, I love to make paintings. In my ceramic studio, I love to fold clay in different ways and see the hidden form within the clay. When I am in my textile studio, I cut and stitch colors printed on fabric. To me, India is like a big studio with many different materials for any artist to create, but to sustain as an artist is difficult in India as Art is not given that kind of importance in our society.

Your new book, "Kisse Cycle Ke" – what is it about and what inspired you to write it?
Siraj Saxena – I am associated with 'Mera Rang', an independent NGO that works for woman's issues. During the first lockdown in 2020, I suggested the idea of starting a series of live conversations with cyclists in India to Shalini Shrinet of 'Mera Rang' when I saw people taking to cycling in virtually every city. At one point, I witnessed about a thousand people riding bicycles around India Gate itself. So, we started a weekly live interview on Facebook with the intention of sharing the experiences of true bicycle heroes. I spoke to 24 cyclists from across India and found that every cyclist had a different story to tell. They shared their good and bad experiences on Indian roads and gave important tips to new riders. It was after 21 episodes that I decided to transcribe these conversations and put them together in a book. "Kisse Cycle Ke" is the first book of its kind on Indian cyclists.

Tell us about your most memorable cycling journey. Did it change you in any way?
Siraj Saxena – My second longest cycling expedition was from Bhopal to Dantewada. The 1200 km long ride along with two of my artist friends allowed me to explore the beautiful state of Chattisgarh, its forest folk, and tribal culture. I saw their homes, rituals, traditions, and festivals while crossing rivers like the Narmada and the hills of Vindhyachal. I found that the people were happy and content even with just the basic amenities. Their kind-heartedness and generosity were evident in the way they welcomed us into their homes and treated their pets as part of the family. "Beauty in simplicity" is the lesson I learnt from this trip.

Is there a common thread that runs through your art, writing, and cycling? How does it all come together for you?
Siraj Saxena – Adventure is the common thread between art, writing, and cycling. It adds value to life with the impact it has on one's attitude and in the way that it shapes one's identity. Also, it gives a fresh perspective to life, while giving it a sense of continuity and a sort of endlessness.


How would you like to be remembered?
Siraj Saxena – I would like to be remembered through my artwork, writings, and my love for cycling.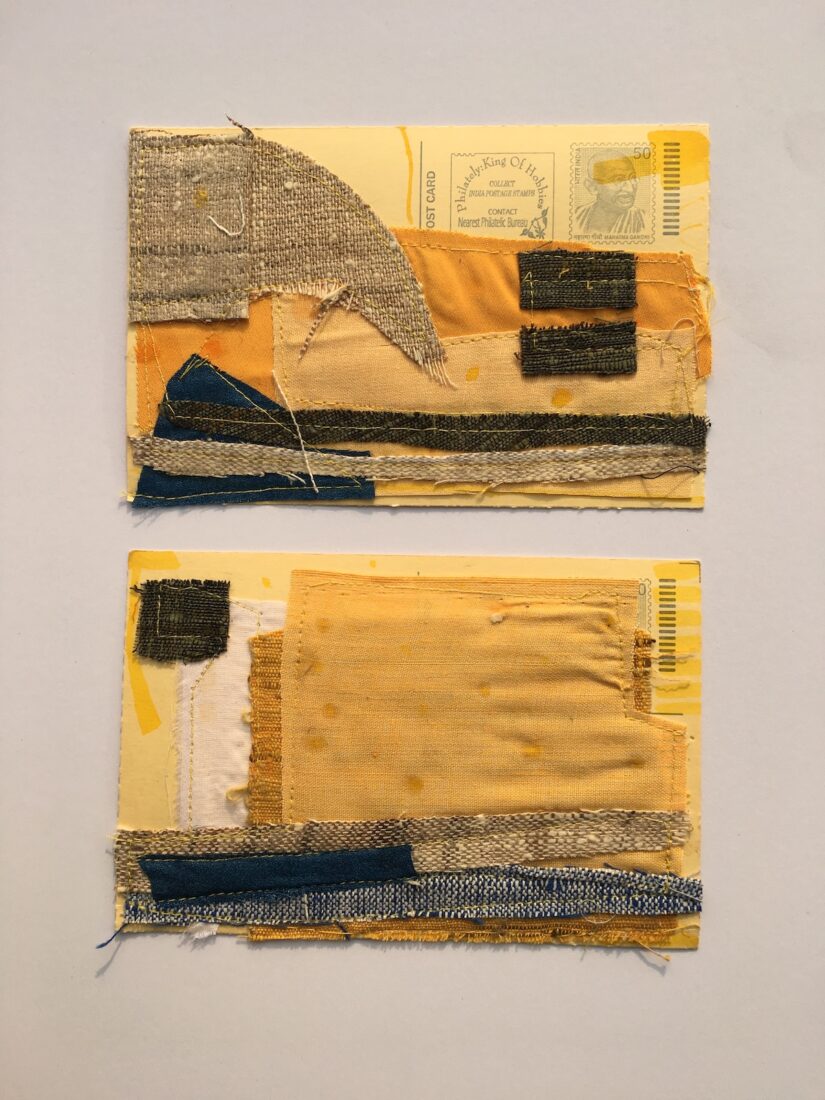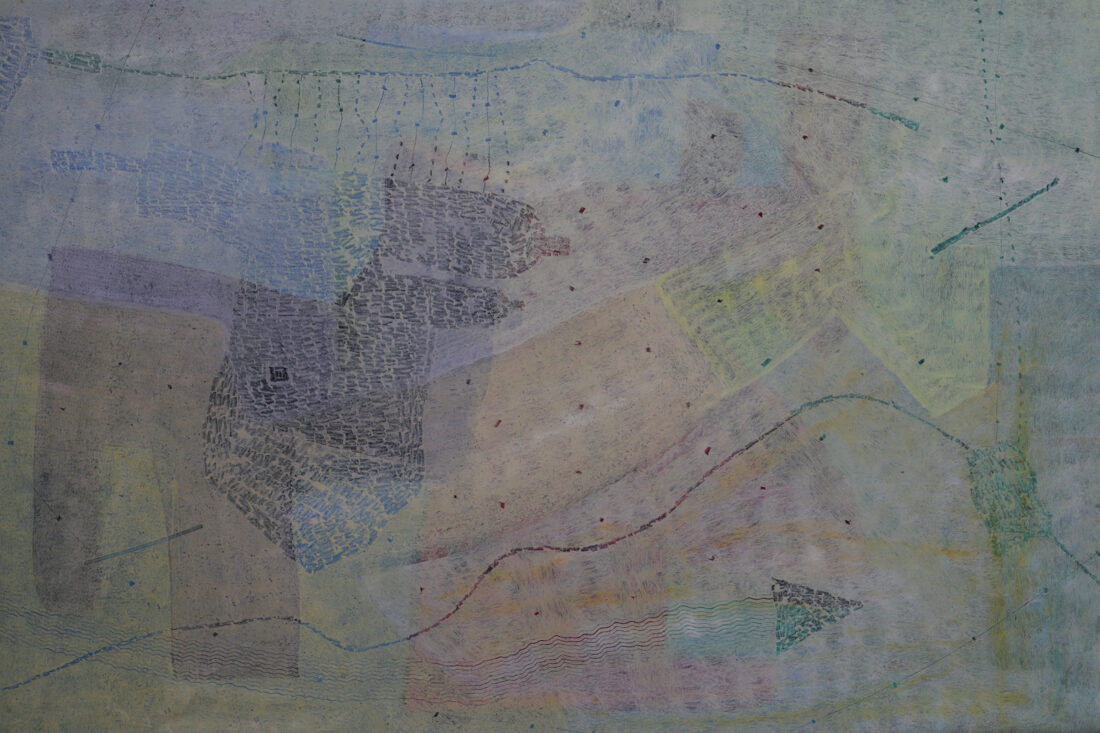 ---
Share Article
Picture Credit : Siraj Saxena