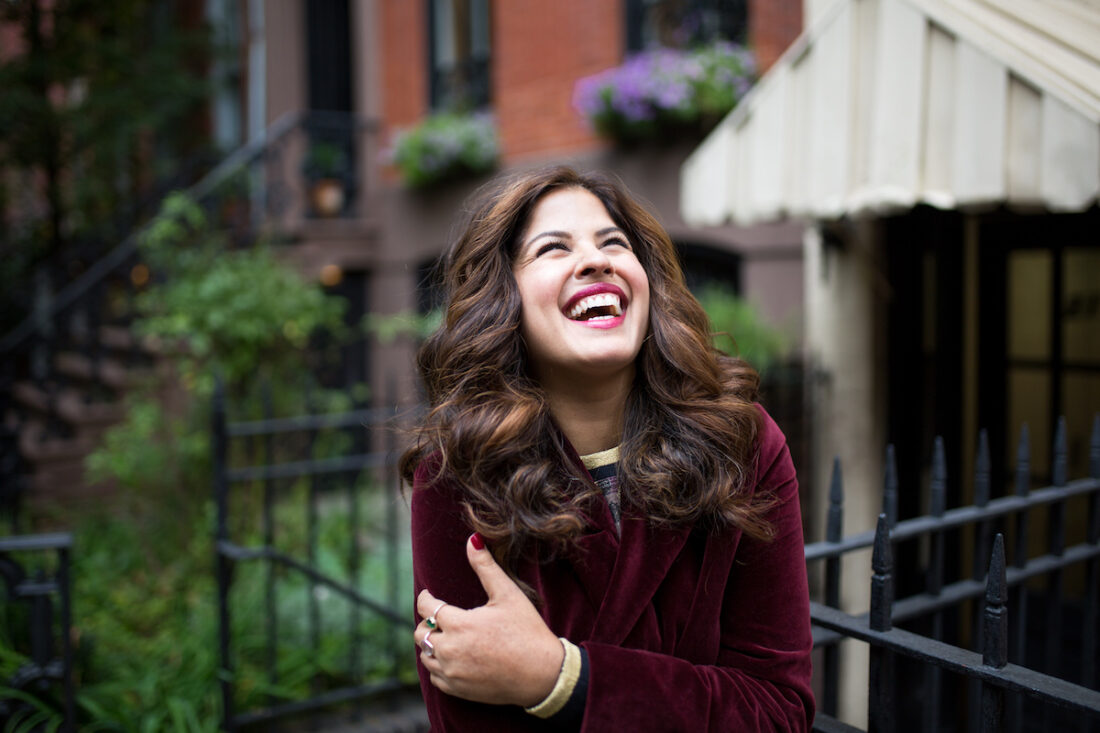 Nitika Chopra knows more than a thing or two about living with chronic diseases. Diagnosed with Autoimmune psoriasis at the age of ten and psoriatic arthritis when she was 19, she founded Chronicon and the Chronicon online community to support people with chronic illnesses. Her Point of Pain podcast includes meaningful conversations with people from various backgrounds, discussing topics from health and wellness to self-acceptance, vulnerability, beauty and self-care.
An outspoken health advocate, Nitika is not shy about sharing some of her most vulnerable moments, including photographs showing the severity of her condition. People describe her as brave, honest, inspirational, empowering and a force of love. As a life coach Nitika is on a self-described 'mission to inspire radical self-love'. She was recently featured in SummerSalt's Swimsuit advertisement campaign, her posters on display not only on the streets of LA and NYC but also across NYC subway platforms. Remembering a time when almost 98% of her body was covered in psoriasis, wearing a swimsuit, let alone advertising in one, was something she never thought she would do. "I have spent the better part of my life being terrified and deeply uncomfortable with the skin I'm in, so the thought of celebrating it felt almost absurd. This is exactly why I knew I had to do it. Not just for myself, but for every person out there who is struggling with their bodies", says Nitika. The entire campaign is a testament to women feeling proud of their bodies no matter their skin colour or size.
We sat with Nitika to know more about what motivates her to be a health advocate and the wonderful inclusive community she founded.
Could you talk a little about Chronicon? What inspired you to create this platform?
Having struggled with my own issues for over 30 years, I can relate to the self-doubt and mental health struggles of living with chronic illnesses. I wanted to create something that would genuinely have an impact on the lives of others. Chronicon is a community-building platform. It believes all people are more than their chronic conditions despite their struggles and is dedicated to elevating the lives of people living with chronic illnesses.
Our 2019 event sold out, with over 2000 live stream viewers, but when the pandemic hit, I was inspired to create an online community where people can continue to connect to others and join monthly wellness-related events from the comfort of their homes.
What is the most significant benefit you feel a community like this provides to chronic sufferers and their caregivers?
What makes Chronicon so special is that we're really not trying to fix anyone's health problems or solve their issues. In the last 30 years, I've learned that it's really about giving people the confidence and the foundations in their lives to help them live the life of their dreams even while they are living with their health problems. We don't pretend their problems don't exist; it's not about toxic positivity. We teach our members to connect, get support and communicate without victimising themselves. We also teach and encourage members to advocate for themselves and set the boundaries they need to live their lives.
It's meant to open your eyes to a full life. I know how painful it was emotionally and physically for me. I left so alone, and I often wondered, "who am I outside of this disease. That is more damaging than the disease itself. This is why I am so passionate about helping people with that.
We also have multiple members who we call "Allies" to the community, such as practitioners, family members, parents of someone with a chronic disease. We want to be able to do more with the 'caregivers'. If you want to be here and add value and support, we all benefit from more people being a part of these conversations.
What are some of the leading challenges you see people facing in handling and dealing with their chronic health issues?
One of the biggest challenges I have seen people face is the feeling of isolation. In many ways, it's bigger than the disease itself. For many people trying to fit in, they separated from the people around them. This often perpetuates other things like not being social or doing something that you don't want to do, eating food you shouldn't eat, not having boundaries. Often people harm themselves more just trying to fit in. The isolation is so damaging, and it has a direct effect on self-esteem as well. When you feel alone and don't believe in yourself, constantly feeling like you are on the outside, it's a heavy burden to carry.
The Chronicon events are held in the US, where you reside. How do people around the globe connect to and benefit from the events and the community?
Our events and talks are all recorded so people can watch them in real-time or at a time convenient for them. Our members are from around the world so we try to accommodate them by holding events at different times to include different time zones. Our content including workshops with wellness experts, meditations, podcasts and videos is available online for our members to access from anywhere, anytime and as many times as they need to.
Talk to us a little about "Radical Self-Love" and why that is such an important message to send out?
The radical part for me is Against all odds. In the face of your body totally breaking down, sometimes you don't feel like and look like everyone else. It's radical because it's in the face of all of that. It's a moment-to-moment commitment; it's not a destination.
We've spent our whole lives not loving ourselves. There was a time I felt so much rage for my body and so much anger; that is why it's essential to talk about this. I love myself more now than I ever have, but I still struggle on some days. I genuinely believe we have messages to share, and we are here for a reason, not to fulfil someone else's wishes and fantasies. Life is about living out your fullest destiny and potential, and we have to love ourselves radially to do that.
If there was one message you could send out to someone suffering from a chronic illness, what would it be?
There is nothing wrong with you. I know you have a disease, and I honour that. This is happening in our bodies because this is how our body processes everything it has to. The wires are a bit crossed, yes, things haven't gone as we thought they would, but there is nothing wrong with us. Some of us deep down really believe that we must have done something terrible to deserve this hell that we're living, but that's not true. We are so hard on ourselves. If I had to tell people one thing, it would be that you've done nothing wrong.
Finally, how do you take your coffee?
I typically do an Oat Latte, either iced or warm, depending on the weather. I love coffee, and I have a cup a day.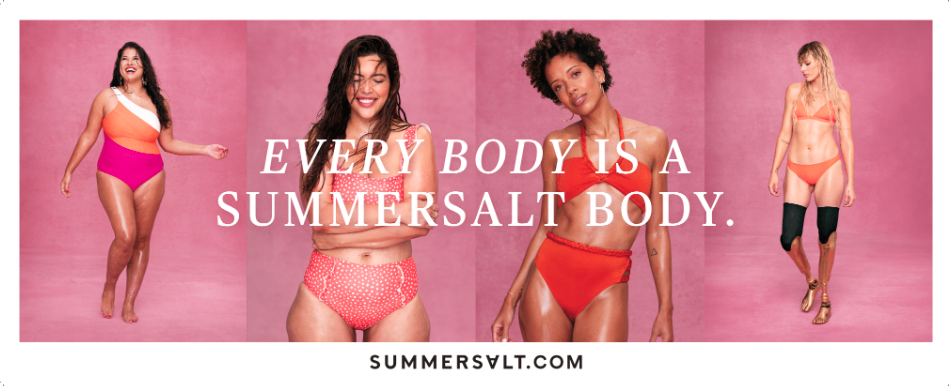 Interviewed By Shikha S. Lamba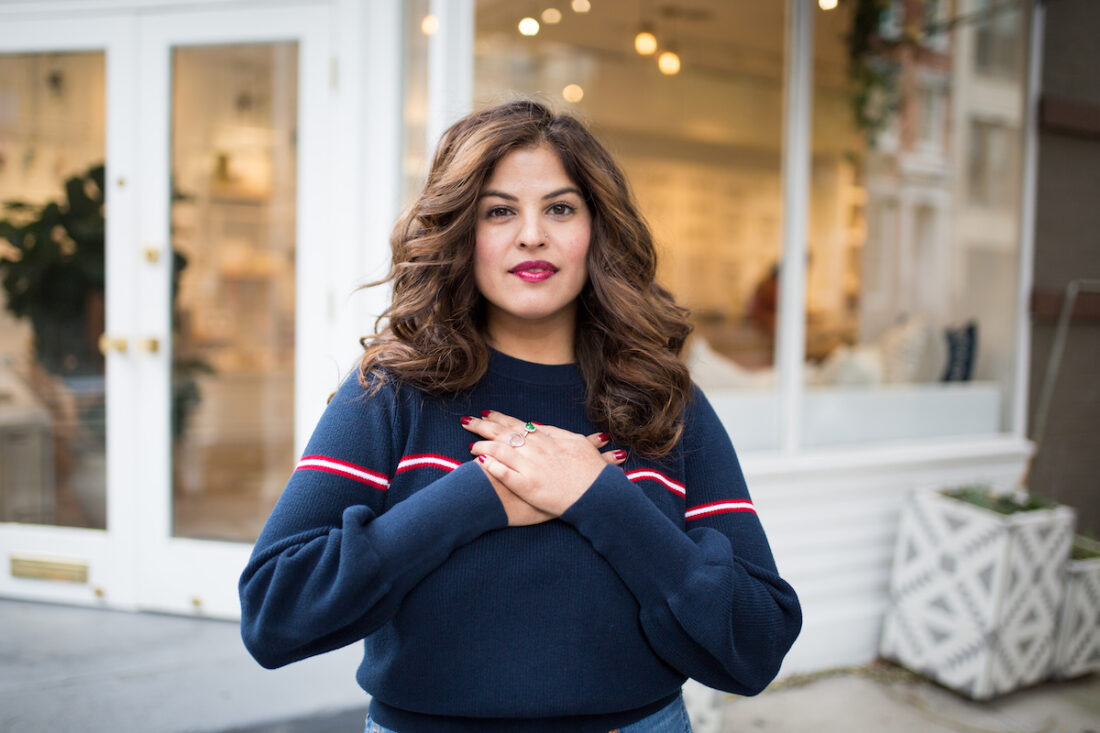 Nitika Chopra is the founder of Chronicon, a media and events company, dedicated to elevating the lives of those living with a chronic illness. In 2010 she decided to take all of the lessons her health journey had taught her and use it to help others with the creation of her online magazine Bella Life. Since the start of her entrepreneurial journey, Nitika has hosted her own TV talk show on Z Living called Naturally Beautiful, hosted over 40 events with hundreds of guests in attendance and has created dynamic partnerships with over 150 brands in the wellness space. After 10 years in event creation, Nitika launched Chronicon in the fall of 2019, focused on those living with a chronic illness. The Chronicon Community is a new, accessible online space with inspiration, advocacy, and empowerment for chronically ill folks across the globe to connect.
www.chronicon.co
www.TheChroniconCommunity.com
nitikachopra.com/
Instagram – @ Nitika Chopra
Instagram – @ ChroniconOfficial
Twitter – @ NitikaChopra

---
Share Article