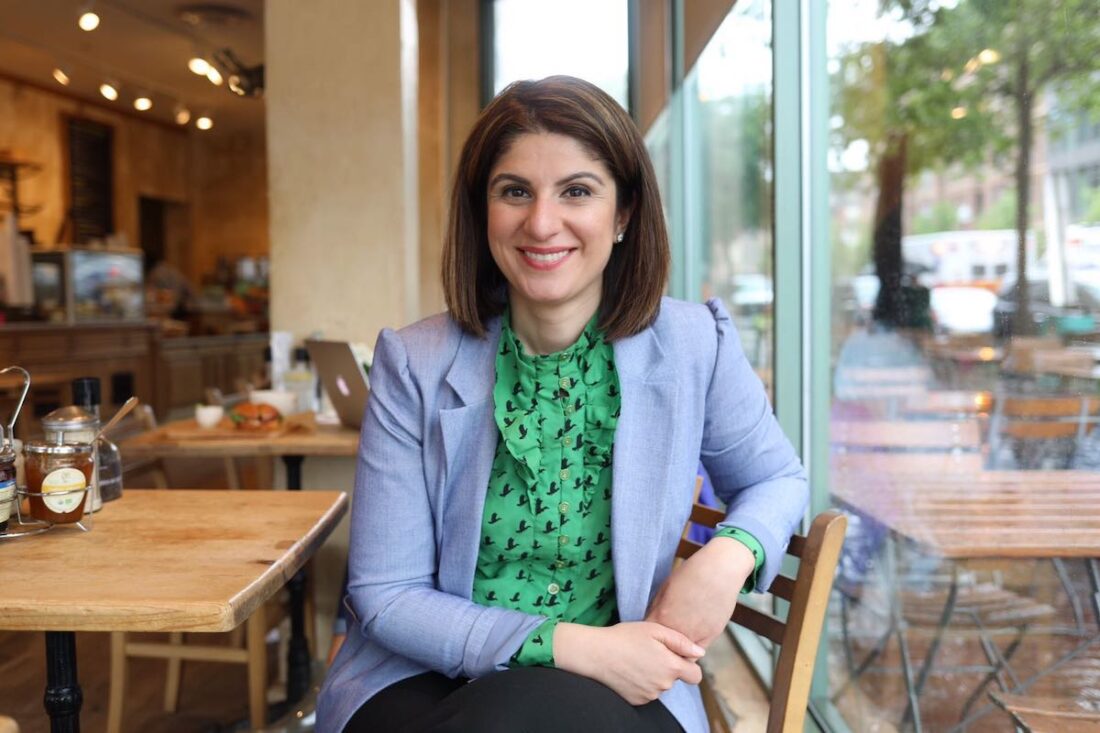 Five years ago, I was introduced to Nadia Hashimi's books by a friend. At the time, uninspired by the books coming my way, I barely read anything for nearly two years (and I am what you call an avid reader). "The Pearl that Broke its Shell" by Nadia Hashimi changed all of that.
This best-selling author, paediatrician, and mother of four, captivates the reader and tells stories of essence that transcend boundaries. Ms Hashimi's writing style is almost poetic and mesmerizing in the way it details human emotions and the history of her beloved ancestral country Afghanistan. Her use of language is one of the biggest reasons I love her books. These novels are an introduction to the lost tales of Afghanistan. These are stories of women, who have been marginalized and neglected, and for years stood as supporting figures in the tales of men without having their stories told. While her books don't shy from talking about themes like conflict, war, migration and misogyny, they also entertain and take you on a whirlwind ride emotionally.
Her latest book, "Sparks Like Stars", is yet another captivating story, which takes the protagonist 'Sitara' from the Afghan Presidential Palace in Kabul to a foster home in the US. The two worlds couldn't be more different yet; the author seamlessly weaves them together in this epic tale. Poignant, brave, bold and tragic, the book has a haunting quality to it. It breaks your heart and makes it explode with love. Even when it feeds you tragedy, it shows you the way out. Unlike her previous novels, this book seems more personal, and one can feel the author dipping into her own life experiences throughout the book. I, for one, would love to see this book made into a movie. The author's descriptive writing takes you on a visual voyage that would be brilliant to see on the big screen.
Coffee and Conversations sat with Nadia to talk about her new book and more.
'Sparks Like Stars' has a different feel to it as compared to your previous books. It feels more current and draws some similarities between you and 'Sitara' (the protagonist). Please tell us more about this.
This book reaches into Afghan history but is also an exploration of the Afghan American experience. I leaned into my own experiences more than I have for previous books. In describing the fried chicken stores that helped newly arrived Afghans become entrepreneurs, I drew upon my own family's journey. And like Sitara, I was in New York City, training to become a physician on 9/11, a day that turned the relatively anonymous lives of Afghan Americans inside out. At the same time, many of us lived in New York and even simply as Americans, the losses of that day were staggering. That's where our similarities end. She is a person defined by her journey, the highs and the lows. I leaned into her grief to tell this story which was uncomfortable but necessary to make the story ring true.


I love that you write fiction that educates. What are some of the essential themes that you want to bring to light through your writing?
When I began writing, I was inspired by injustice. I wanted to convey, through stories, the wrongs of patriarchy, corruption, and disenfranchisement. In Afghan lives, these injustices take on the form of child marriage, poverty, addiction, and displacement. But after the publication of my second book, When the Moon Is Low, I found a new source of inspiration. People in book clubs were reacting to my stories. They had learned something about Afghanistan and saw today's situation differently. They looked at refugees in a new light. They wondered what could be done to help. I'm now driven by opportunity. Afghanistan has captured the world's attention and still, its history and culture are largely misunderstood. Each story is a chance to record another sliver of the Afghan experience and to affirm our humanity. Each story is an opportunity to inform, broaden understanding, and deepen empathy. With such a great need for bridges, I feel compelled to make the most of the pages.


"The pen is mightier than the sword", an old cliche comes to mind reading your novels. You are using the 'pen' to change the narrative around Afghan stories that have long been overwhelmed by tales of conflict – do you see this as a part of your legacy?
In 1990, Dr. Rudine Sims Bishop described books as windows through which readers could see into other worlds, sliding doors through which they might enter those worlds, and mirrors, reflecting the human experience back upon the reader. Whether they are portals or looking glasses depends on the reader. I've received notes from Afghan readers sharing that they have seen their family story in one of my books. I've also received emails from non-Afghan readers who have found a new understanding of the plight of Afghans. They've also expressed surprise at the high station of the matriarchs, the lives of professional women, and the persistence of romance. Afghans live around the globe and even in a single-family, there can exist a spectrum of experiences. Our lives are full of laughter and tears, betrayals and reconciliations. If I were to write for all my days, I would still not have told every story there is to tell. That expanse of territory enthralls me.


You don't shy away from talking about the Taliban, colonialism, women's rights, and other complex topics. What feedback have you received from the Afghan community regarding your books?
I've been so grateful for the support and praise I've received from the Afghan community. I've even been able to connect with a group of readers and writers in Kabul virtually for a discussion on storytelling. The topics I cover are the ones I find most pressing not only in Afghanistan but around the world. The majority of Afghans do not support the Taliban or colonialism and there's been dramatic advancement in women's rights since 2001. Afghan women serve in Parliament, relay the evening news, invigorate the economy with new businesses, and enrich lives through the arts. I'm sure the Taliban would condemn my books for one frivolous reason or another but they are, as far as I can tell, not readers. That's very telling about what kind of people they are, wouldn't you agree?


The female protagonists in all your books stand out as very distinct, even though they share some of the same qualities. What would you like for the readers to take away from each of the following characters: Zeba (A House Without Windows), Rahima and Shekiba (The Pearl that Broke its Shell) and Sitara (Sparks like Stars)?
I'm grateful they feel differentiated to you as a reader. In my mind, they are unique. I can almost hear their distinct voices in my head. They do have in common a resilience in the face of hardship or trauma that I see in so many Afghan women. But the ways in which they process and respond to those events is what sets them apart. Zeba is a woman of few words. It almost feels as if she's doing nothing at all in her story. If Shekiba had been in her shoes, she would have struggled to bite her tongue and the story would have taken a very different direction. I've heard from a couple of readers who saw something of themselves in Sitara's grappling with grief. I hope that these characters will inspire, surprise, affirm and comfort the reader.


You write about strong and inspiring women. Who are some of the people in your life you draw inspiration from? Also, would you call yourself a feminist?
I find inspiration in the women around me – my mother who was one of the few women to graduate in her year with a civil engineering degree in Kabul, my grandmother who was one of four wives and managed to teach her children that love and family are paramount, my aunt who divorced an abusive husband and saved herself and her son, and my other aunt who is at the gym at the crack of dawn and is equally comfortable in front of a spreadsheet as she is leading an aerobics class. Then, of course, there are the fierce women of Afghanistan serving in government or performing their art despite the threats received from extremists. There are strong women all around us if we are willing to see them. I see myself as a feminist because I want equality in all regards for women. I cannot imagine settling for anything less.


Can you share any titbit about your creative process that isn't known to your readers – the music you listen to while writing, artwork or poetry that inspires you, or any other unknown fact? 
The stories I write play in my mind like films so I tend to listen to instrumental music and even soundtracks specifically. I'll sometimes look for music that suits the scene – dramatic melodies for escape scenes, or instrumental rubab for a melancholy reunion. If the writing isn't going well, it's time to lace up my sneakers and hop on the treadmill or take my dog for a walk. Physical activity really seems to shake up the thinking process and flips me into a receptive mode. Writing is an exporting process but there must be much imported before that can happen. 


As a writer, how do you feel when you hear people talk about how attached they are to your fictional characters or how deeply they have been impacted by your books?
I'm freshly humbled every time someone asks me what might have become of my characters after the final page or if I'm planning on writing a sequel. As a writer, empathy is the goal. A character is fulfilling her calling when she reaches off the pages and touches a reader's heart. And this desire to connect off the page has far-reaching consequences. We are individuals smiling at a new neighbor. We are voters shaping our global policy. We are protesters demanding justice, not only for ourselves but for people whose lives we may only have glimpsed in a story. Fiction can have a startling in vivo impact.


You are a doctor turned author. How has becoming a writer changed you as a person?
In 2009, I was working as a pediatrician in the emergency room of a children's hospital. It was my first job out of residency and I finally had time to indulge in my favorite pastime, reading. My husband, seeing how enchanted I was by stories, nudged me to imagine myself on the other side of storytelling. His wild idea forced me to admit that I would love to write the type of story I had wished I could have found in the library or bookstore as a young reader. I didn't know anyone in the writing world and had no background on the logistics of publishing. I still remember sitting at my computer and Googling "how do I publish a book?" I was in labor when I got a phone call from a literary agent who had received my query letter and wanted to represent me. Needless to say, it was a very memorable moment! In having had the privilege to be both a pediatrician and a writer, I've realized that in either capacity, sparks fly and I'm at my best when I'm focused on what is most human about us.


Finally, how do you take your coffee?
Last March, when I realized my children would be spending a few weeks (how naive!) I had an in-depth conversation about this vital topic with my two youngest children (6 and 5 years old). I walked them through the steps and made sure they knew my favorite mugs. They are both very capable of making a decaf latte with frothed almond milk and a dusting of cocoa powder.


Interviewed by Shikha S. Lamba
---
Share Article
Picture Credit : Nadia Hashimi