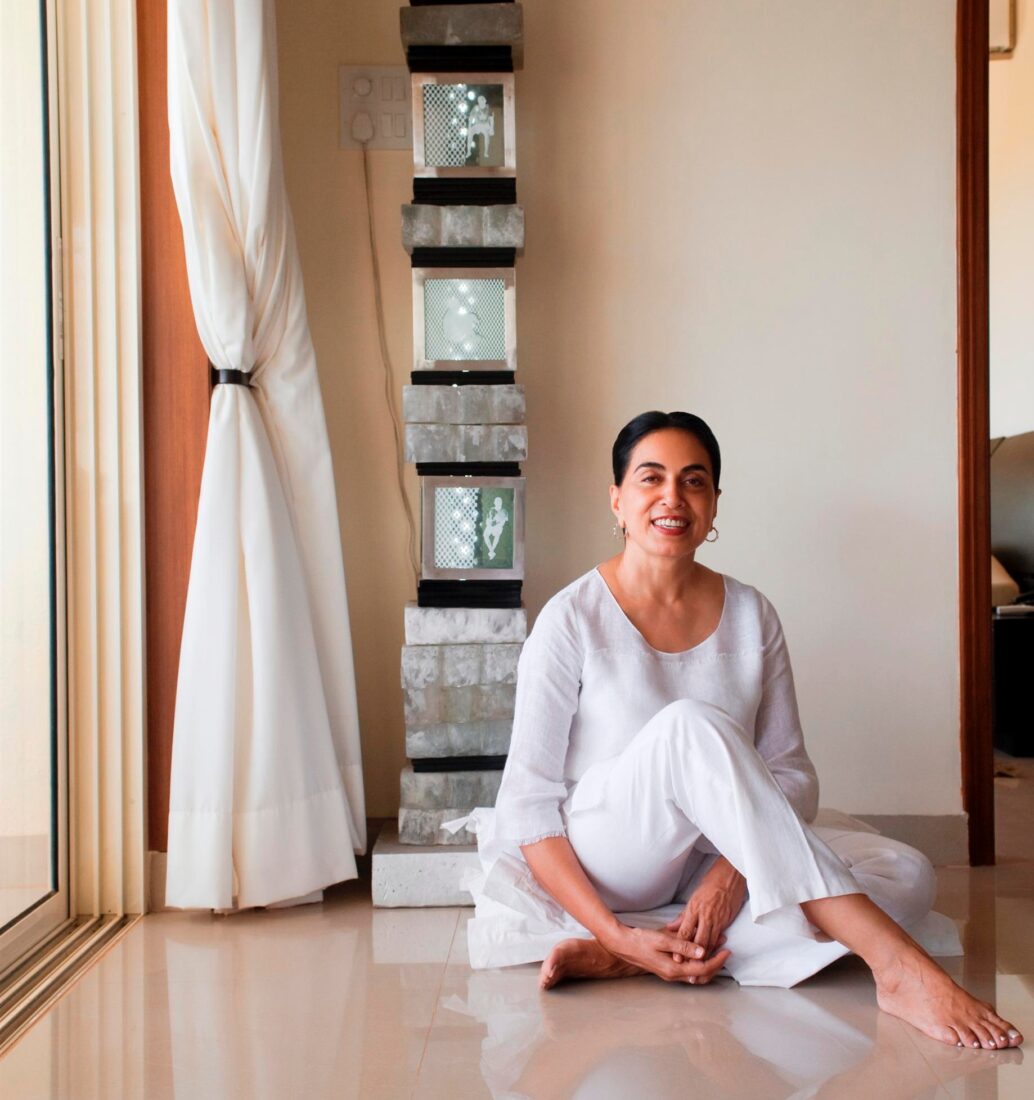 Hemi Bawa found her calling in 1962 when she started painting. The Padma Shri Awardee is one of the most innovative and distinct contemporary artists in India. Her work as a multidisciplinary artist includes working in furnaces for her complex cast glass, fibreglass and copper fired glass
sculptures and as effortlessly moving to acrylics on canvas when she desires. With solo and joint exhibitions in some of the world's leading art galleries, Bawa is also credited for designing a sculpture for the 1996 Olympic games. Commissioned by Coca Cola, the eight-foot-high Coke sculpture currently stands in the Coke museum in Atlanta, USA.

In her early seventies, with no signs of slowing down, Hemi divides her time between three cities. Interestingly, they inspire and motivate her in very different ways creatively. Delhi, her birth city, is the home base for the Bawa family. The artists' furnaces and glass studios are based in Delhi and Goa, while Kasauli has the artist pulling out her canvases and paintbrushes. Hemi Bawa's art reflects a passion for and fascination with the elements she moulds and crafts. Her work is about transformation, illusion, connection and exploration. It offers
specific narratives that are dynamic in nature, thus encouraging the viewer to experience the story she tells in a multi-dimensional way.
Her mastery over glass, especially in using light and texture to tell stories about the human psyche and experiences, shows decades of fearless experimentation and dedication. In her own words, she "has worked alone and long over the years to chart un-trodden paths in her quest to find the perfect reply to the echo in her soul."
We sat with the renowned artist to talk about her work and her relentless commitment to creativity.
Despite sculpture being your forte, you have experimented with various art mediums throughout your career. What inspires you to continually expand on your artistic repertoire, from oils and acrylics to using photographs and even jewellery?
I find inspiration everywhere. I choose the medium depending on the work I want to create at that time. I don't like having any restrictions or barriers. I also don't set any limits on myself, and I follow my heart.
It would be difficult for you to choose your favourite medium, but do tell us what your favourite aspects are about using Glass for your sculptors.
I love the possibilities glass offers in terms of light, texture, strength, sensitivity and beauty.
You started your journey as an artist without any formal training. What advice would you have for anyone who considers themselves to be an "untrained artist".
My advice would be to follow your passion. For art, you need passion, love for what you do and commitment. Technique is the easiest part to learn.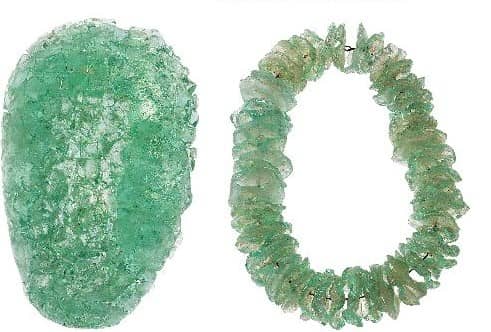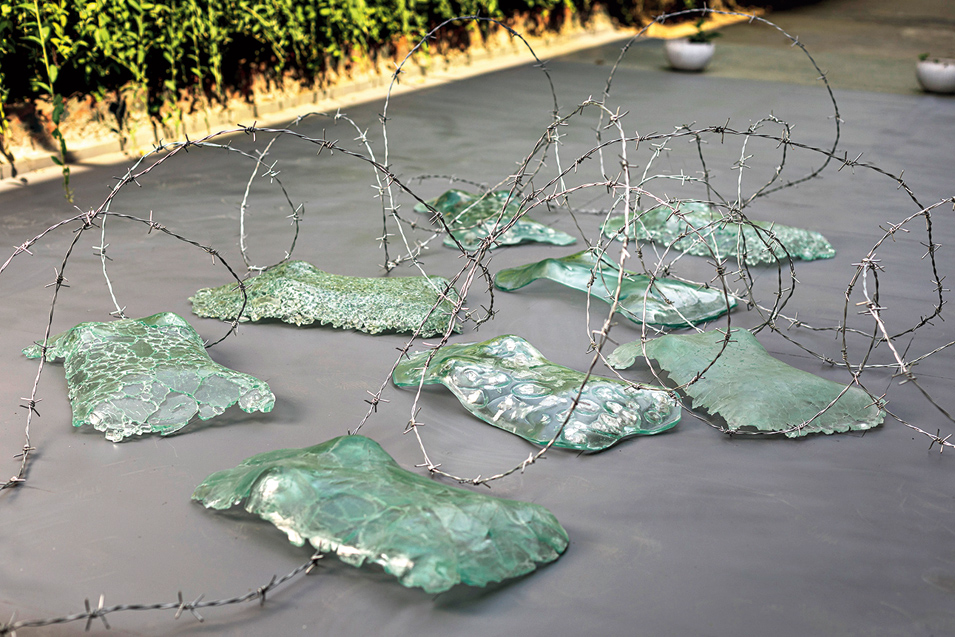 What are some of the biggest challenges you have faced early on in your career? Life lessons you would pass on to creatives?
One of the biggest challenges I had right from the start and even now is sourcing the glass I need for my sculptures. One cannot buy it anywhere, so I have to look for industrial waste like broken window panes and other broken glass. Every glass reacts differently to heat, so not every kind is suitable. I have to always scout for waste glass.
For creatives, again, I would say follow your passion. Persist in your craft and find avenues and ways to make it happen.
You are known to "say more through less" as an artist. Many of your pieces stand out as silent yet compelling performances. How do you balance how much you want to convey and how much you want the viewer to understand?
I leave it to the viewer. Everyone's interpretation is different. I create solely from emotions. I don't sketch or calculate, I create straight from the heart and follow my instincts. Even with painting, I go with how I feel without any agenda behind my work. For example my 'Red Carnation' piece, I simply wanted to create something beautiful. There is enough of everything else happening in the world. Why not add more beauty.
Is there one piece of artwork or a series from your oeuvre that holds the most meaning for you?
That would be the Coca Cola glass sculpture that I made for the 1996 Olympic games. It was a commissioned piece by Coca Cola, and my work represented India on an international platform.
The life of an artist is…?
Passion, involvement and dreaming.
If you weren't an artist, what would you do?
I enjoy Yoga and meditation, so probably that.
When you're not creating art, you are…?
Dreaming.
Finally, how do you take your coffee?
I don't drink coffee. I love the aroma, though. I am a purist, so I drink only coconut water and water.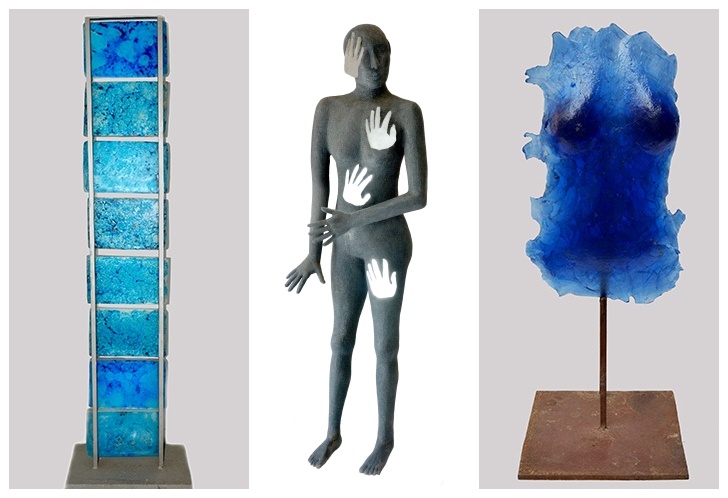 ---
---