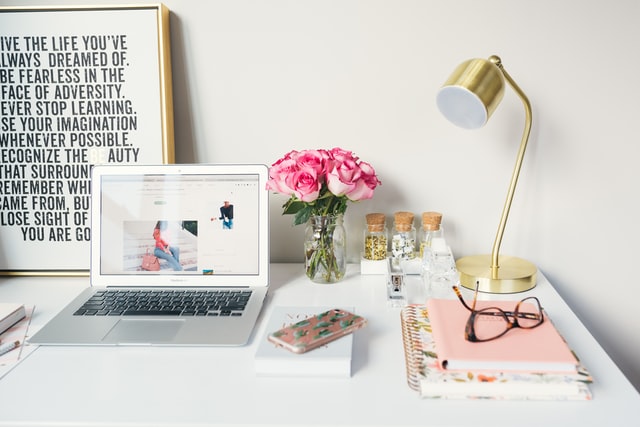 Working moms often experience emotional turmoil and a good amount of struggle in trying to achieve work-life balance. However, the COVID-19 lockdown has meant that what was difficult earlier for working moms – feels even more impossible. So, I realised that I needed to think out of the box to devise interesting ways to attain not just work-life balance, but also home-life balance. 
My 5-year-old kid feels frustrated about staying at home all day and not being allowed to mingle with other kids. She keeps saying, "I am bored, can I go and play outside? Will you play with me? ", the list goes on. The other day when I was attending an important work call, she ran into the room crying. My instant response was to say, "Will you please keep quiet and leave the room? " I realised that I shouldn't have reacted like that and was overcome by guilt. But at that point in time, I felt so overwhelmed by the new way of working, the work pressure and pending household chores, that it all got to me and pushed me to the verge of breaking down. Besides, I was also aware that I was getting into needless arguments with my husband over just about everything. It seemed like I couldn't accept that he was reading the newspaper or was on the phone when I was cooking or folding clothes. I didn't know why I wasn't able to keep in mind the fact that he was on a break after having finished his set of the chores. 
The world over, many working parents are going through a similar challenge where they have to work from home with their kids present. With the house help not allowed in many homes due to the safety measures, there is no external support in place and parents have to wear many different hats. Moms especially are being forced to switch into the role of Supermoms – they have to get up early; prepare meals for the entire day before their office work begins; take care of the children and others in the family; finish their tasks at work; do the household chores, etc. To add to all this, sometimes there are internet connectivity issues and power outages that hinder a stable work environment at home.
It can be quite taxing and emotionally exhausting as now everything feels even more challenging. Thus, it's important to know that you are not alone in this and with some planning and patience, navigating through COVID-19 can be managed better. Here are some ideas that might be helpful:
First and foremost, keep telling yourself that you will be able to manage this, and motivate yourself. Remember that our subconscious mind is eavesdropping on every single negative thought of ours.
The family should sit together and find the time to discuss things. Come up with your own strategies that will work for you in this situation.
Learn to get on a schedule gradually. It is going to be a learning curve for all of us.
Do one thing at a time. Multitasking may not always work and that is totally okay.
Try to divide the responsibility of household chores and take help from your spouse whenever needed. Plan who will babysit the kids at what time and take turns in feeding them.
Plan and list down some indoor activities for your kids so that they are engaged through the day with limited supervision.
If screen time is okay for your kids, allow your kids to watch TV when you have an important call. Just make them understand that it is a privilege and it cannot be the same every day. Or allow them to call and speak to grandparents or other loved ones during that time.
Make sure that you have stable WiFi connectivity with the required speed. Get the connectivity issues resolved asap.
Ensure power backup for your modem so that you don't drop off from calls if there is a power outage at home.
If you think changing into work clothes in the morning helps you to switch roles from a mom to a professional, make sure you do that.
Be mindful of your environment and dressing etiquette while in client video calls. Having said that, remember that everyone has a family, so you don't have to feel embarrassed if your spouse's or kid's voice is picked up by your team members/client during the calls.
Maintain a good posture while working, so that you don't develop health issues later. Keep yourself hydrated at all times.
Ensure that you have a fixed time for lunch and have it together with your family. This will give you some time with your kids as well.
For some, working remotely means working for a longer duration, but remember to take proper breaks whenever your body demands it. Maybe you can talk to your kids or munch on your favourite snack during this time.
Working remotely might need you to be on calls or depend on communicators. It's the case with everyone. So, be patient in case you don't get an instant reply.
Prioritise your work. It is okay if you have not been able to do all the dishes or do the mopping on some day.
Stay away from social media information that scares you and try not to scare the kids. They pick up on your emotions, tone and facial expressions quickly.
Try not to pick a quarrel with your spouse over trivial issues. Don't forget that they also might be stressed, so it is important to stay calm and support each other.
Above all, maintain proper hygiene and follow the guidelines to stay healthy during this time.
Being a working mom and holding on to a career might seem challenging at this time, but it is not impossible. Remember, these days too shall pass, so try and stay positive through this situation. In case you feel stressed, talk about it with your family members; take timely emotional support from well-wishers; or talk to professional counselors who can provide the necessary emotional support to keep you going. 
Stay Healthy and Safe.

---
Share
---
Image Credit : Arnel Hasanovic on Unsplash