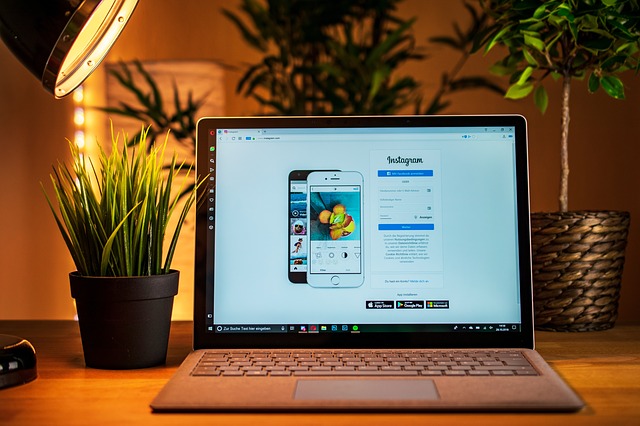 Planning content for social media regularly is no mean task. Thinking about the right words, the attention-grabbing captions, the powerful images for every single post, day after day, can be an exhausting job even for the most avid IG enthusiast. This article on Instagram content strategy for small businesses will help you plan, structure, organize and optimize your content for your Instagram posts to remove some of the tediousness and add more joy as you receive that much-needed engagement from your followers.
Content Theme
Instagram is a visual platform. It's important to build a theme around your posts so that the account looks professional and your brand has people responding to what you put up. Think about your brand colours, brand identity, what feeling or association you wish to convey to your customers. A few examples of themes you can use are:
Colour combination – You can use your brand colours to create a quick recall or have striking or muted colours depending on the feel you wish to give your audience when they visit your profile.
Fonts – It is best if you stick to 2-3 fonts in your image posts. A headline font, body font, and a footer font for your links or hashtags.
Filter – There are plenty of filters and effects that one can choose from when posting photos on IG. Try to stick to one particular filter to maintain consistency of look.
Interconnecting images – If done well, these 'cut' photos on your IG feed offer a clean and professional look to your brand. They need to be well planned and posted so that they look like a full clean image eventually.
Feel and vibe – A combination of the above gives a certain feel and vibe to the viewer who visits your profile and who in a matter of a few seconds will decide whether to follow you or not. Build this feature based on what your brand is all about and what it wants to convey.
Content Plan
Now that you are ready with your visual theme, it's time to start planning your content. As a small business, you usually end up doing everything yourself and hence content planning is critical to ensure that you have something to post every day. Instagram bots love the regularity of feeds. To get maximum visibility to build your follower base and not worry about 'what to post' every day, it's better to plan your content in advance.
Content mix – To start with, think about the different kinds of content you will use – images, videos, stories, photos. Keep it interesting and offer a good variety to your viewers.
Content hero – Have a focus point for your post and alternate between these elements. Your hero could be your product, brand, people/partners/customers, processes, and experience.
Content styles – For this, you can make a weekly planner in advance using a simple excel sheet and writing down the general style for each day. For example,
Monday Motivation – Inspiring quotes
Tuesday Testimonial – Customer testimonial
Wacky Wednesday – A wild and wacky use for your product or a selfie.
You can also run giveaways, promotions, add 'special' posts on holidays, festivals, post a behind-the-scenes shot, tell a story about yourself and think about lots of other interesting ideas to keep your followers hooked. Check your competitors' profiles to see what they are doing!
Content Design
Several image and video editing tools and apps are there in the market to help you design your content. Canva, in my opinion, is the easiest and simplest tool available that gives you a professional-looking image using their available themes, images, photographs, stickers and a whole lot of different fonts. Plus they offer pre-sized designs based on the output that you are looking for. The free version itself is enough for a basic beginner. You can still upgrade to the paid version once you look for more professional features and comfort and convenience.
Optimizing Your Content
Now that you have your visual ready and are about to post, pay attention to the caption that will accompany the image, the text that goes with it, and the text's spacing. Use emojis to add some fun, make it easy to read, and use relevant hashtags (up to 30, though I recommend 10 in your main body text and the rest in comments). Tag people or brands connected to your post (up to 20) and lastly do not forget to add the CTA (Call to Action) which is the most important part of your text that will help you create engagement. For example, "So what do you think about….? Leave your comments below" or "Which colour do you like?" "Tag 3 friends in comments to be eligible for this giveaway."
Content Scheduling
Scheduling your content on Instagram will help you free your time during the week to focus on other important aspects of your business and help you gain more engagement. It is beneficial to plan and schedule your content on the day and time when most of your followers are online. You can get this data from Insights feature on your Instagram profile. To schedule your content in advance, I recommend using 'Facebook creator studio', a free extension of Facebook that helps you schedule content for both IG and Facebook for images and videos (IGTV). It's easy to use, and you can plan and schedule your content from the comfort of your desktop. You can also add hashtags, tags, locations just like you would on the IG app.
Content writing and planning indeed take up some time and effort initially as you get used to the idea of creating posts and planning. Still, once you get the ball rolling and see engagement coming in from your followers, you will find motivation and benefit in creating beautiful, meaningful posts that talk to your audience and help build and grow your brand and small business Instagram. Good luck!


---
Share
Picture Credit :