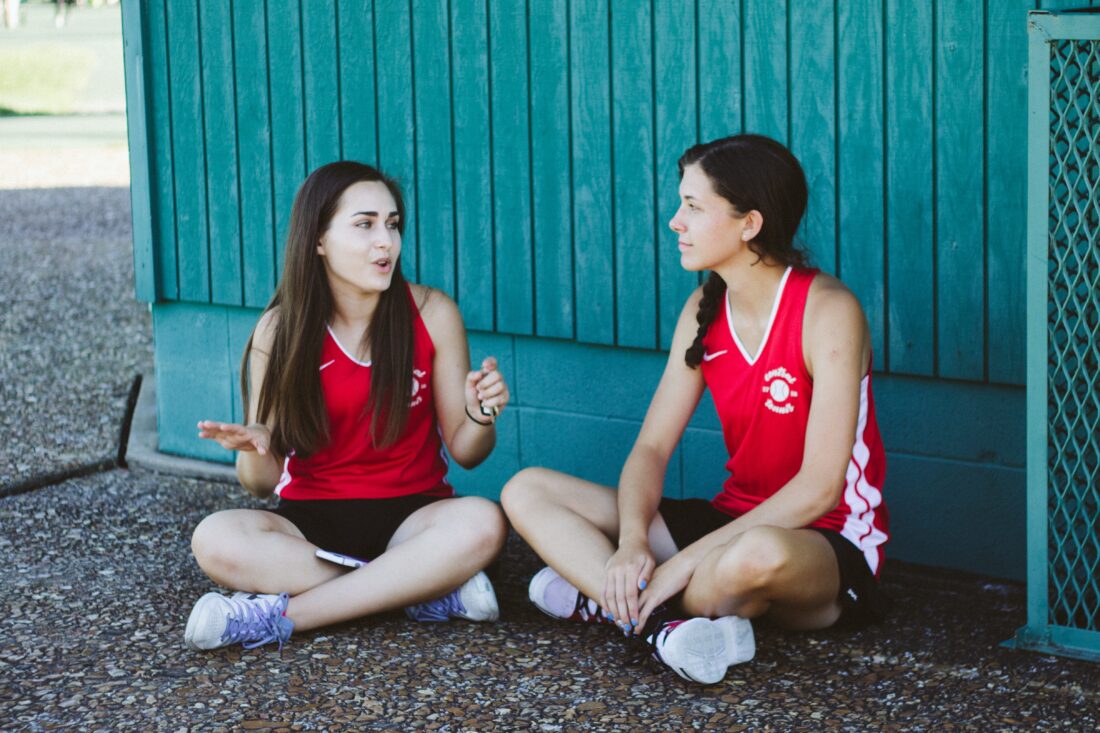 Belief Systems: Everyone has different belief systems that are conditioned by various internal and external factors throughout our lives. So, while your best friend and you might be getting along like a house on fire, it's not necessary that you both share a similar view of things. Think about it, what if your best friend gives you some advice based on her belief system but it's not something you want to follow? The possible outcome is: you might end up disappointing her by not heeding her advice; you simply don't go back to her the next time you need help; or worse, you end up in an argument with your best friend because her advice doesn't match with what's on your mind.
Discomfort with heavy emotions: Even the simple act of expressing emotions varies from person to person. Some people are not comfortable with a display of heavy emotions and find it difficult to handle crying and bawling by the other person. So, what do you do if you want to really cry your heart out? And what if your best friend is telling you not to cry, when that's actually what could make you feel better?
Time is precious for everyone: Your best friend may be there for you in all your times of need but as your dependency on her increases, sparing time for you may become the reason for differences arising between you. You may even at times feel embarrassed for approaching her because you know she is handling a lot of things in her life too.
Agreeing is not always healthy: Since you are best friends, she may agree with you and affirm your beliefs, when in fact you may be in need of correction. Say you have a relationship issue. She may agree with you that it's pointless working the relationship out instead of helping you understand your own issues like over possessiveness, anger, etc. Also, she is your best friend, and she may not want to annoy you by telling you that there are some aspects about you that need working upon.
Your enemy becomes her enemy: In moments of anger or frustration, you may share something about some people in your life with your best friend. In that conversation you may end up telling the worst things about that person and she begins to dislike them too. However, as your feelings of anger pass, you may become all right with that person but your best friend may continue seeing the person from the same perspective that you had shown her in a moment of distress.
The dark side: Honestly? Can you really open up about everything to your best friend? Your deepest darkest secrets? You don't want your best friend to think awfully about you so even when you are opening your heart to her, there will always be corners you will keep hidden. Your best friend can't get an insight into that side of yours and may not be able to understand your problems rationally. You will just end up confusing her, and confusing yourself in turn.
The fear: Yes, the fear that you have confessed all to another imperfect human being. What if you have a fall out in future? The fear that all your secrets may come spilling out or your 'best friend turned foe' may use them to her advantage.
Having said that though best friends may not be the best therapists but they can be greatly therapeutic in other ways. They give life saving tips sometimes. They are fun to hang out with, to go shopping with, and to talk and gossip too. But in life crises situation a best friend should actually take you to a therapist and not take on the role of being one. Best friends make best friends, not best psychotherapists.

---
---
Share

Picture Credit : Toa Heftiba on Unsplash