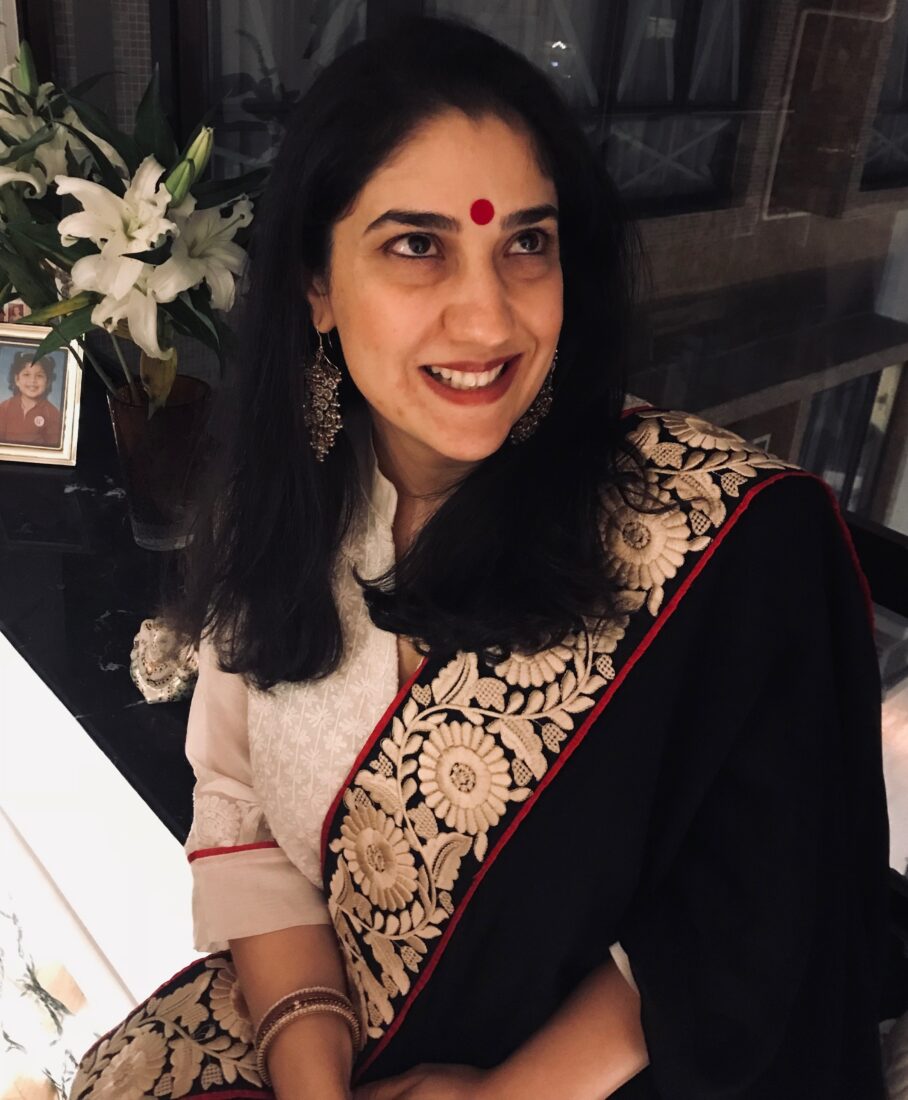 Last year, much to my mother's horror, I decided to redesign a few pieces of jewelry that she had given me when I got married by breaking them. If you're from the Indian subcontinent, then you understand the sanctity of a bride's "wedding jewelry", where a certain number of 'sets' are given to the girl, and they are meant to be preserved for generations.
Many women are given jewelry that's not according to their taste or preferences, but more from the ideology of what can be passed down generations. In light of the above, you can imagine that my decision wasn't welcomed at all, even though being a jewelry designer for 20 years my approach to redesigning was with a well-thought-out plan.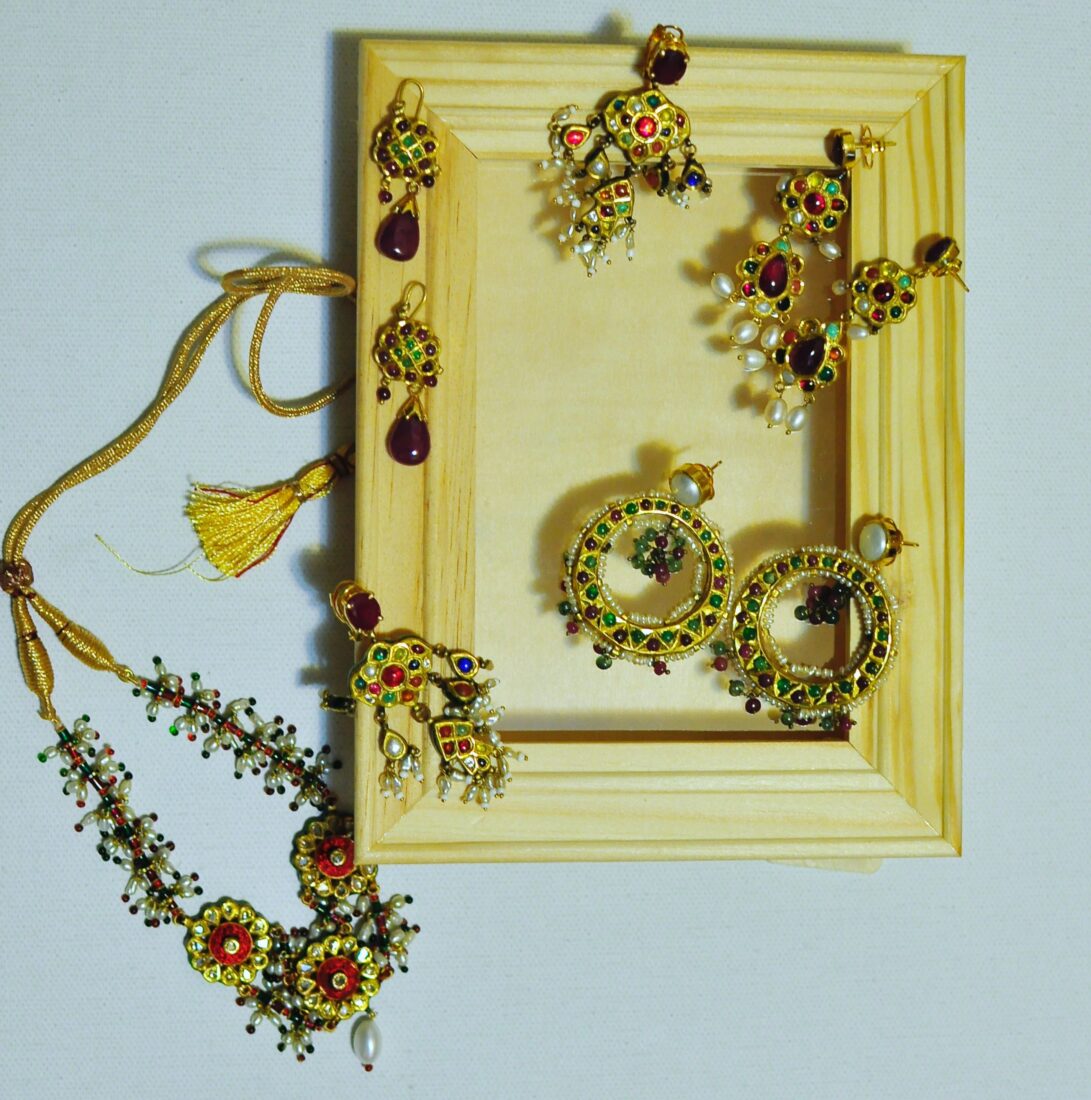 Over the years, I have redesigned and recycled many of my clients' pieces. Many have come to me because they are either bored of wearing the same jewelry, or have never worn some of the jewels as the designs didn't appeal to them. Some women have held onto such pieces for years (and decades), not wanting to mess with the sanctity of wedding jewelry (and their mothers and mothers in law probably) by breaking them.
My reasons for putting my jewels under the knife were different. I have a common problem that many women are facing, which is that my ear lobes just can't handle the weight of a lot of these pieces anymore. Then, of course, there is the fact that I really don't wear a lot of jewelry. I realise that might sound strange considering my profession is designing and adorning other women in it. So, having lived outside of India for over 18 years, the only time I find myself getting the opportunity to wear somewhat 'heavy' jewelry is during Diwali or some other big festival. In fact, there are some pieces that I received on my wedding, which I have never worn.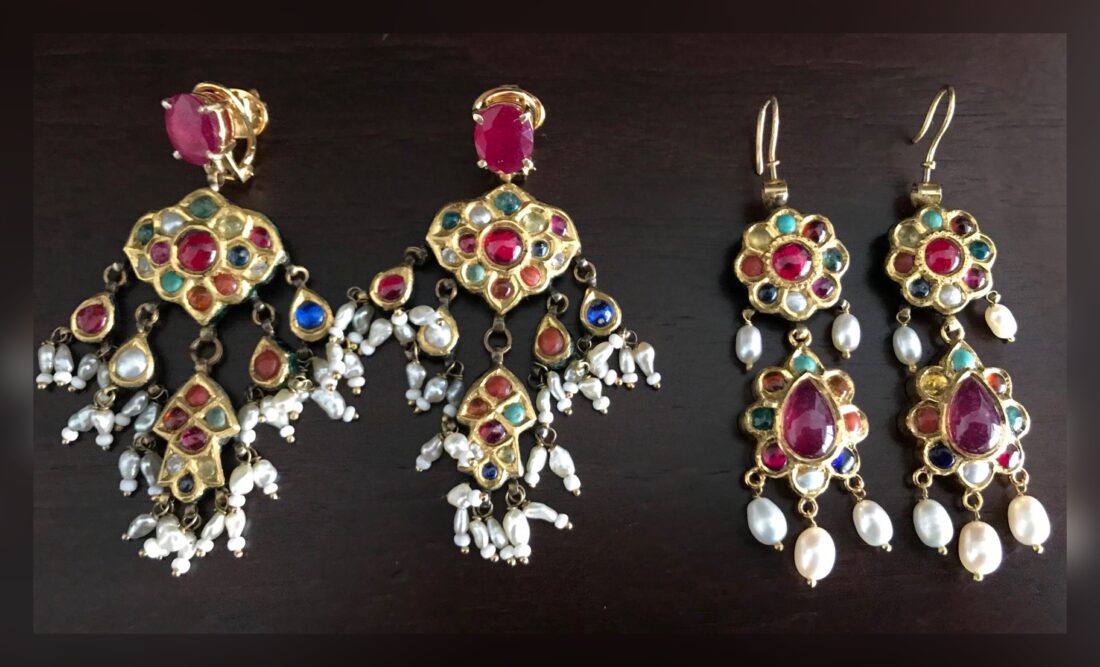 So, about a year ago, I decided I would start wearing what I owned before I got even older (maybe it had something to do with reaching middle age). I was hesitant about approaching my mother with the idea of redesigning a few pieces, simply because I anticipated her disappointment over my intentions. 'Messing' with traditions is something that's frowned upon in our culture. Hence, it came as no surprise that my mother was a little distraught with my plans. In order to make her come around to seeing things from my perspective, I had to simply tell her that I'd never be able to wear what I own if I don't change it from what it is. After all, what is the point of owning something if it's never really considered yours, and you are simply keeping it for the next generation who will probably wear it even less?
Societal pressure to preserve customs are deeply embedded in our Indian culture, whether or not they serve any purpose (ask most women, and they will agree that they don't), or are relevant to our times. Cultural norms dictate how our societies run and govern themselves, and wedding jewelry is just a tiny, tiny part of the whole pie that consists of rules for women. Once married, we are handed an even bigger pie to hold and preserve, not eat. I decided that I actually wanted to eat a portion of my pie before it got too late. I wanted to enjoy the jewelry I own, and not just air it out from the bank locker once a year. In my defence, working in the industry I was at an advantage to use my skills to my benefit. So, I redesigned a few earrings, and split bigger ones into two. I shortened the pair I wore on my wedding day to a more wearable length, in a way so that it can be returned to its former glory if my daughter decides to sacrifice her ears later. I also replaced the hooks with studs and omega backs to support my precious lobes. My wedding necklace went through a makeover as well as I took it apart to convert it from a suffocating choker (claustrophobia alert) to a mid-length neckpiece.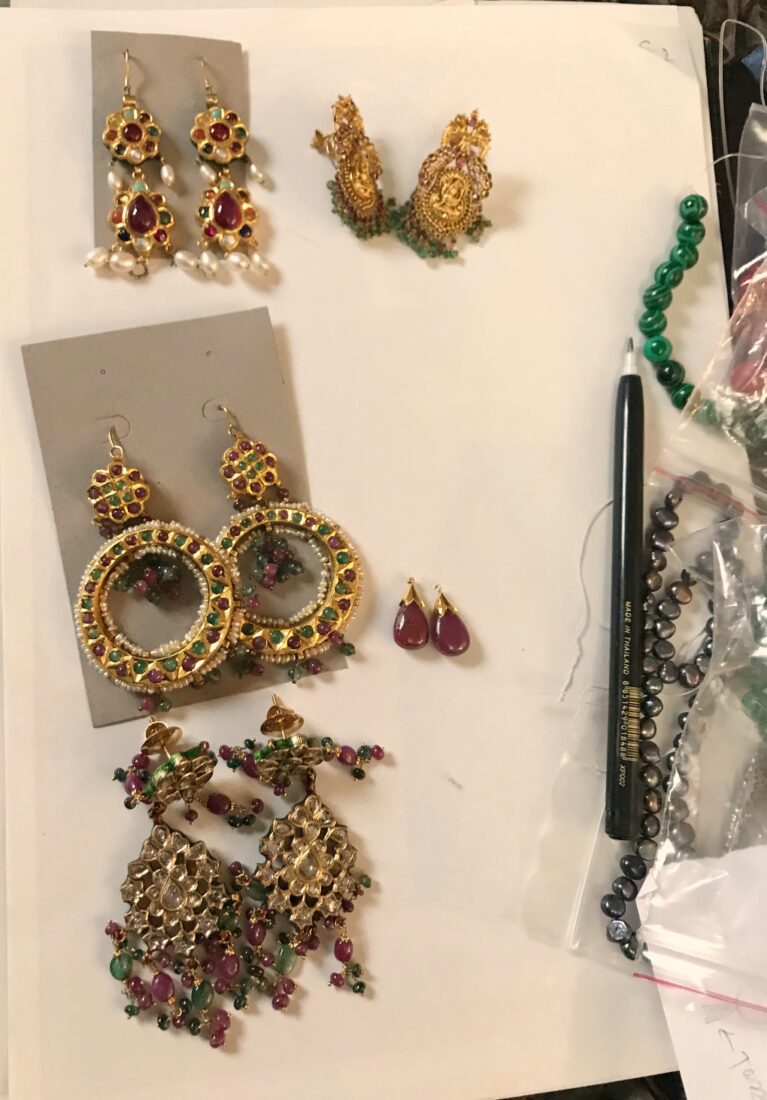 So far, my mum seems to be okay with the small changes that I've started off with. Of course, I have plans for breaking heritage one jewel at a time to convert more of my 'locker' jewels into wearable smaller pieces. The way I see it if heritage and customs don't serve any purpose or add value to our lives, then changing and altering, or in this case, redesigning them to better suit us and our lives is important. If done with respect and love, without hurting another, bringing about change to better your life and breaking norms is always a good thing.
---
Share
Picture Credit : Shikha S. Lamba