A CONVERSATION WITH JENNY LAM – ARTIST, FITNESS ENTHUSIAST AND MENTAL HEALTH AWARENESS ADVOCATE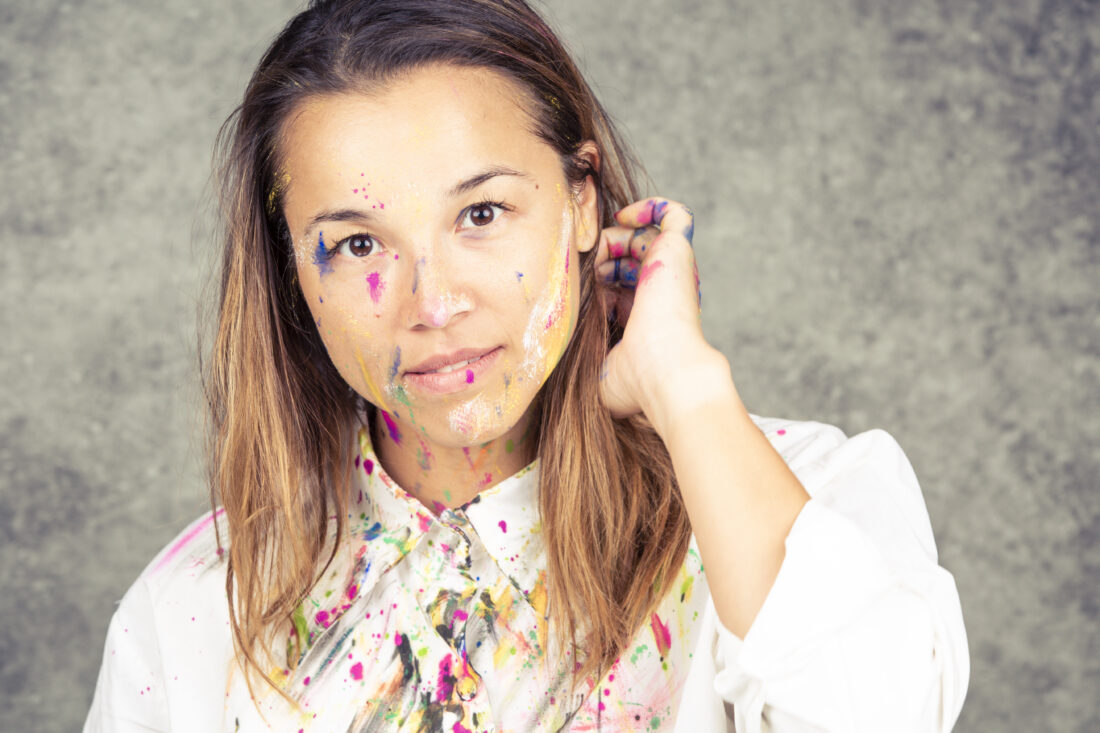 ---
---
When I was first introduced to Jenny Lam, I was immediately taken by her art.  Bold, raw, and unabashedly proud, this self-taught artist paints straight from the heart.  She believes in expressing femininity, desire, strength, and vulnerability through paintings of the female form.  Her abstract art in her own words "allows emotions to flow freely.  And emotion is impactful, it's long-lasting, it's unforgettable". Chatting with this talented artist over a cup of "chai", I discovered her to be an independent woman, proud of her life experiences.  A young mother, Lam is surprised even now at her popularity as an artist. A self-described adrenalin addict and fitness instructor, she also practices and teaches yoga.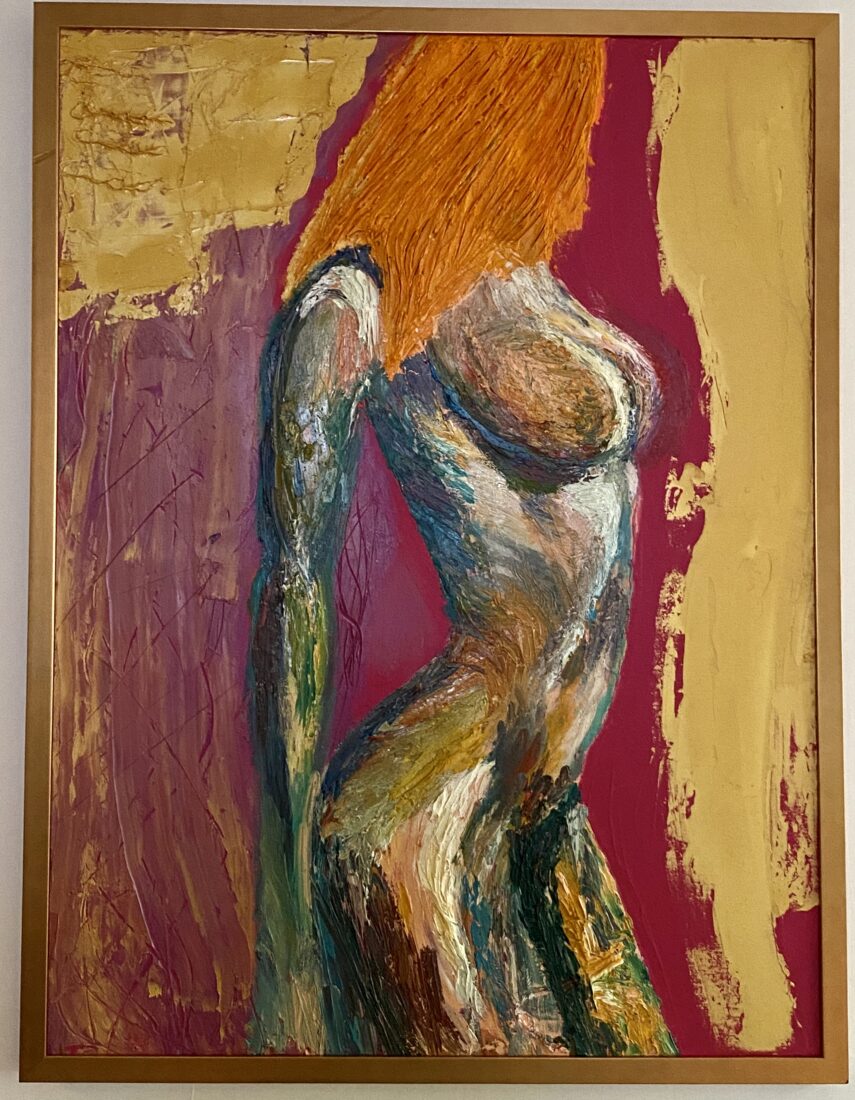 When I asked Jenny about how she had started painting, she told me that she had always been passionate about the subject, and having visited numerous galleries and museums while growing up, she had felt a deep connection to Art. As we spoke about her style, I asked her why she gravitated to painting nudes of the female form, especially having grown up in a conservative Chinese family where self-expression wasn't taught or revered. Lam said that in her art she likes "exploring the themes of love and vulnerability." "When you are nude, you have nothing to hide and this is the ideal attitude towards contemplating who you are, your past, your feelings, and your emotions. You can be your authentic self". She added, "These paintings are intimate and pick up private conversations with the viewer. If you look at early paintings of nude figures, the women were comfortable in their own skin with nothing to prove to anyone. Nowadays, nudity is painted as seduction and under a lot of pretense. There is nothing intimate about them." Her current series, therefore, is all about Feminism and expresses her own healing process and independence.
At 34 years, Jenny is also a vocal mental health advocate and mentor. Drawing from her own life experiences, she used to speak anonymously at first but now speaks regularly at Mental Health conferences, Women's halfway houses, and international schools. Instinctively drawn to helping women and teenagers who have had similar experiences as her, Lam wishes she could have had authentic mentors while she was growing up.
Talking about her plans, Jenny tells us that she is working on a movement called "Beingness". Through her artwork she wishes to raise "an awareness around coming back to self, self-love, self-compassion, accepting the balance of divine feminine and divine masculine". She also hopes to expand her artwork into Interior design and work on creating sculptures at some point of time in the future.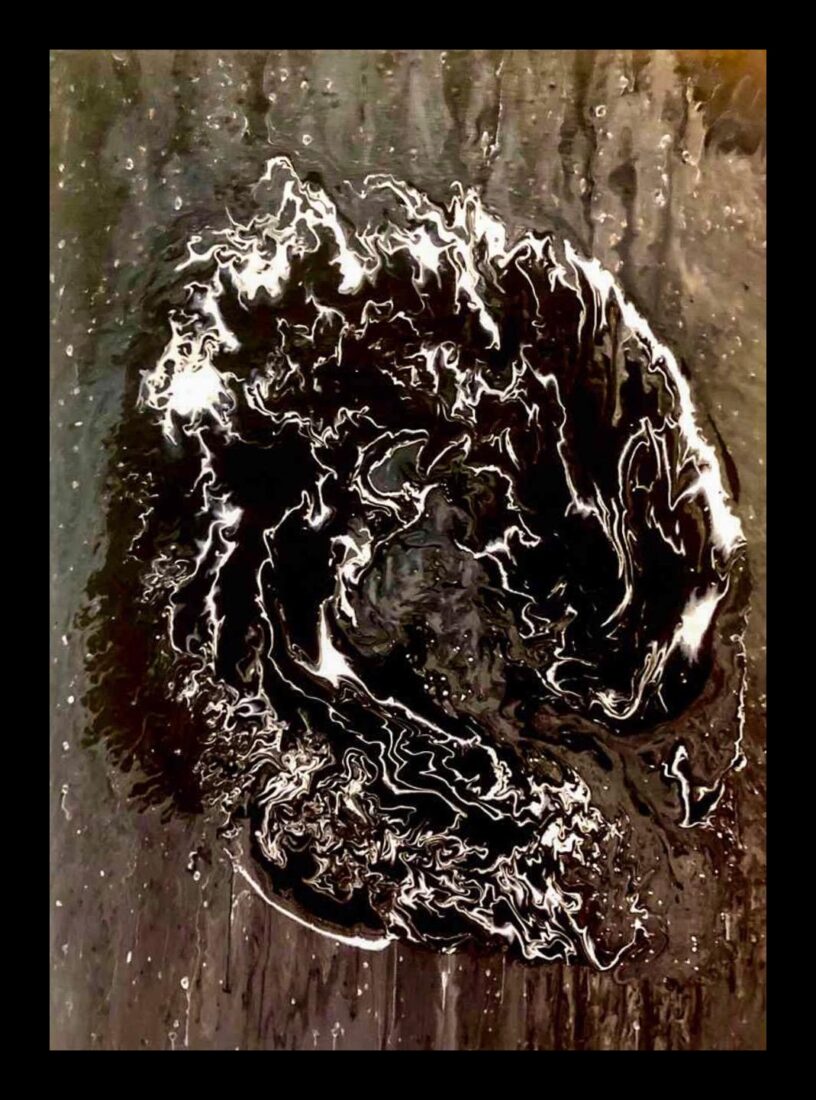 ---
You can view Jenny's art on her website: www.jennylam.art
Connect with her on :
www.instagram.com/jennydeleeuw
www.instagram.com/jenny_lam_pt_hongkong
---
Share
Picture Credit : Jenny Lam